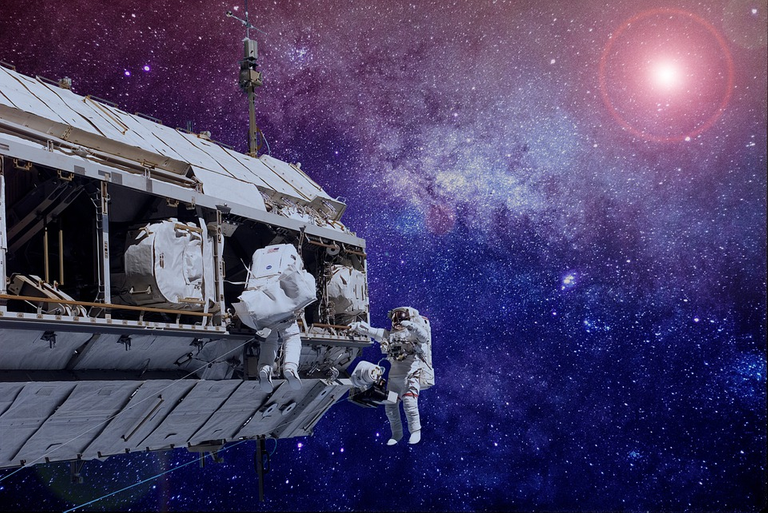 —Ya me está cansando dar vueltas y vueltas sin lograr nada.
—¿De qué hablas? Estás probando ese traje ¿No?
—Claro, pero preferiría estar haciendo algo más importante que esto.
—¡Vamos, Svenson! No muchos sujetos tienen la oportunidad de hacer una caminata espacial.
—Eso lo sé, pero debes entender que después de varias semanas aquí arriba, dejas de pensar en los muchos sujetos que hay en la Tierra y te concentras en los pocos que te acompañan en esta nave. Cuando lo pienso, me doy cuenta de que hago el trabajo más tonto que puede hacerse aquí.
Mardicari reía al escucharlo. Sabía que su compañero realmente no sentía las cosas que decía, era solo un tema de conversación para distraer un poco la mente. Svenson era un astronauta condecorado, y sus habilidades para las caminatas espaciales eran innegables.
La misión en el exterior no era fácil, sobre todo por el peligro de resbalar y perderse en el espacio profundo, ya que no estaban sujetos al casco por ningún cordón. Las características de aquella nave y la reparación que efectuaban, no permitían más implementos que las estrictas herramientas para sellar la fisura de los tanques de propulsión.
—Oye Mardicari —señaló Svenson con asombro— ¿Qué es eso que viene hacia nosotros?
—¿No se supone que debes ayudarme a mantener la concentración? Decirme algo así hará que desvié la mirada —replicó Mardicari sin prestarle mayor atención.
—Pues creo que deberías voltear a ver, no estoy bromeando amigo.
Mardicari dejó de ajustar su herramienta y se dio vuelta para mirar. Él y Svenson se quedaron inmóviles durante unos momentos al contemplar la extraña luz que se acercaba hacia ellos.
—Control, ¿Están viendo esto? —preguntó Svenson por radio.
—Control, repito… ¿Están viendo esta luz?
No hubo respuesta. La luz seguía acercándose, y a medida que lo hacía, parecía más grande y comenzaban a notarse algunas siluetas a su alrededor.
—Control, aquí Maricardi, reportamos un extraño avistamiento. Un elemento desconocido se acerca a nosotros.
—Es inútil, no responden. Tendremos que volver a la nave de inmediato —ordeno Svenson.
Ambos comenzaron a maniobrar entre los delgados tubos que unían los tanques de propulsión a fin de impulsarse hasta la esclusa de carga. Pero fueron detenidos por una sensación de congelamiento que los paralizó.
—¿Qué ocurre Svenson?
—No tengo idea —respondió con dificultad para hablar.
Los dos astronautas comenzaron a ser halados hacia la luz, y se fueron separando lentamente del casco de la nave. Al pasar unos segundos, se habían desmayado y perdido el conocimiento.
Continuará...
Gracias a estos testigos por su apoyo constante y orientación, ustedes merecen un voto de confianza: @guiltyparties @enginewitty @thealliance @c0ff33a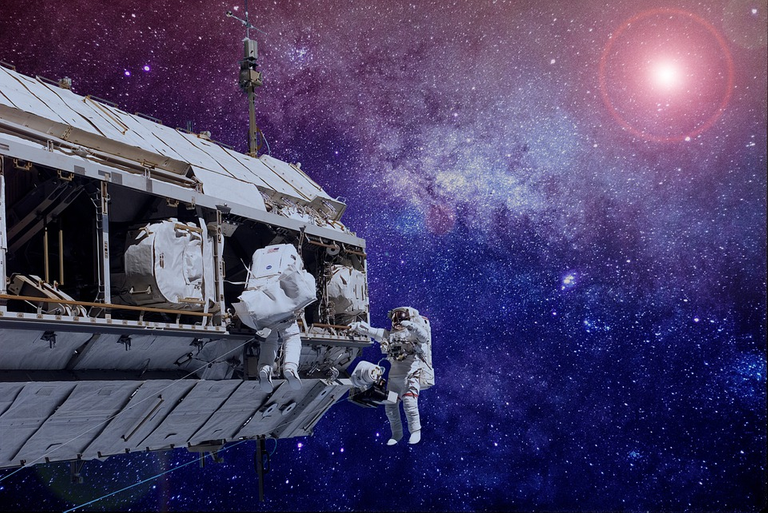 -I'm getting tired of going round and round without achieving anything.
-What are you talking about? You're trying out that suit, aren't you?
-Sure, but I'd rather be doing something more important than this.
-Come on, Svenson! Not many guys get the chance to do a spacewalk.
-I know that, but you have to understand that after several weeks up here, you stop thinking about the many guys on Earth and concentrate on the few who are with you on this ship. When I think about it, I realize that I am doing the dumbest job that can be done here.
Mardicari laughed as he listened to him. He knew his companion didn't really mean the things he said, it was just a topic of conversation to distract the mind a bit. Svenson was a decorated astronaut, and his spacewalking skills were undeniable.
The mission out there was not an easy one, mostly because of the danger of slipping and getting lost in deep space, since they were not attached to the hull by any tether. The characteristics of that ship and the repair they were carrying out, did not allow more implements than the strict tools to seal the crack in the propulsion tanks.
-Hey Mardicari," said Svenson in amazement, "What's that coming towards us?
-Aren't you supposed to help me stay focused? Saying something like that will make me look away," Mardicari replied without paying any attention to him.
-Well, I think you should look again, I'm not kidding, my friend.
Mardicari stopped adjusting his tool and turned to look. He and Svenson stood still for a few moments as they gazed at the strange light coming towards them.
-Control, are you seeing this? - Svenson asked over the radio.
-Control, I repeat... Are you seeing this light?
There was no response. The light continued to get closer, and as it did, it seemed larger and some silhouettes began to appear around it.
-Control, this is Maricardi, we report a strange sighting. An unknown element is approaching us.
-It's useless, it's not responding. We'll have to return to the ship immediately," ordered Svenson.
They both began to maneuver between the thin tubes connecting the propulsion tanks in order to propel themselves to the cargo airlock. But they were stopped by a freezing sensation that paralyzed them.
-What's the matter, Svenson?
-I have no idea," he replied with difficulty speaking.
The two astronauts began to be pulled into the light, and slowly separated from the hull of the ship. After a few seconds, they had passed out and lost consciousness.
To be continued...
Thanks to these witnesses for their constant support and guidance, you deserve a vote of confidence: @guiltyparties @enginewitty @thealliance @c0ff33a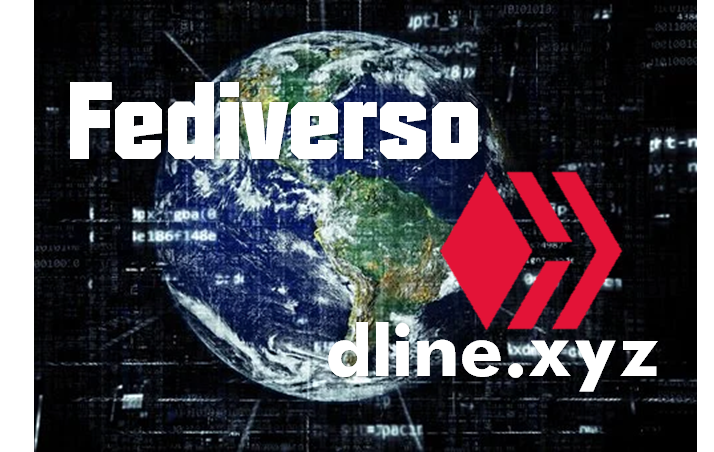 ---
Escrito original de G. J. Villegas @latino.romano
---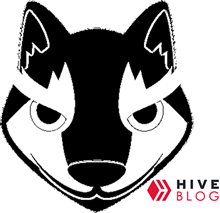 Enlaces patrocinados