Hi radanians, princess, warriors, gamers and other disreputable dudes!
We continue working to strengthen Steem and to entertain our friends. To finish this year we have made some new decisions (or have modified some old ones).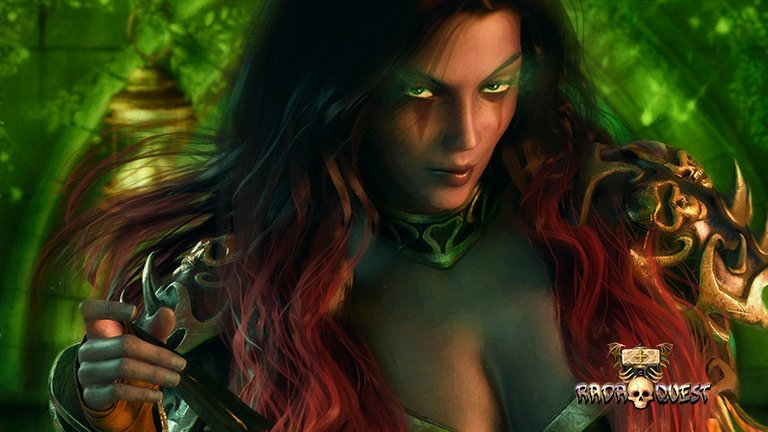 First, the Steem payment option is no longer available on our official website to buy TARUK packs or game art (and game items in the future). Currently it is only possible to pay through PayPal. Maybe you think this is a bad thing. I do not think so. It is true that it may be limiting for a Steem user, but the purpose of this decision is to attract $$$ to Steem. Rada Quest distributes benefits with the TARUK token owners. To distribute benefits I have to buy Steem with the $$$ I receive in payments from PayPal. When Steem is bought, its value becomes stronger.

Games for everyone!
Now, with the purchase of TURUK packs on the official website of the game you can get free games. There are still months until the launch of Rada Quest TCG so it is best to spend those months with some entertainment.
Several licenses are available to redeem on the Steam gaming platform (you need to have an account). Depending on the TARUK pack you buy, you can opt for one of the licenses. You can select the game you like (if available) in the order comments when making the purchase. If a game is not selected, I will send you the first one on the list.
There is only one license for each game ... hurry up. But more games will come.
We start with this list of games: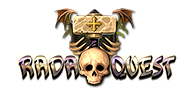 | Name | PVP | Steam link |
| --- | --- | --- |
| Aegis Defenders | 19,99 | https://store.steampowered.com/app/371140/Aegis_Defenders/ |
| Ancestors Legacy | 29,99 | https://store.steampowered.com/app/620590/Ancestors_Legacy/ |
| Blasphemous | 24,99 | https://store.steampowered.com/app/774361/Blasphemous/ |
| Dark Future: Blood Red States | 20,99 | https://store.steampowered.com/app/370870/Dark_Future_Blood_Red_States/ |
| Dead in Vinland | 19,99 | https://store.steampowered.com/app/573120/Dead_In_Vinland/ |
| Horizon Chase Turbo | 16,79 | https://store.steampowered.com/app/389140/Horizon_Chase_Turbo/ |
| X-Morph: Defense | 19,99 | https://store.steampowered.com/app/408410/XMorph_Defense/ |
| My Time At Portia | 29,99 | https://store.steampowered.com/app/666140/My_Time_At_Portia/ |
| Sword Legacy: Omen | 17,99 | https://store.steampowered.com/app/690140/Sword_Legacy_Omen/ |
| Observer | 27,99 | https://store.steampowered.com/app/514900/observer/ |
| Q.U.B.E. 2 | 24,99 | https://store.steampowered.com/app/359100/QUBE_2/ |
| Sundered | 19,99 | https://store.steampowered.com/app/535480/Sundered_Eldritch_Edition/ |
| Wizard of Legend | 15,99 | https://store.steampowered.com/app/445980/Wizard_of_Legend/ |
| Metal Gear Solid V: The Phantom Pain | 29,99 | https://store.steampowered.com/app/287700/METAL_GEAR_SOLID_V_THE_PHANTOM_PAIN/ |
| Metal Gear Solid V: Ground Zeroes | 19,99 | https://store.steampowered.com/app/311340/METAL_GEAR_SOLID_V_GROUND_ZEROES/ |
| Batman: Arkham Origins | 19,99 | https://store.steampowered.com/app/209000/Batman_Arkham_Origins/ |
| Mad Max | 19,99 | https://store.steampowered.com/app/234140/Mad_Max/ |
| Scribblenauts Unlimited | 19,99 | https://store.steampowered.com/app/218680/Scribblenauts_Unlimited/ |
| 7 Days to Die | 22,99 | https://store.steampowered.com/app/251570/7_Days_to_Die/ |
| Dead Island Definitive Edition | 19,99 | https://store.steampowered.com/app/383150/Dead_Island_Definitive_Edition/ |
| Hard Reset Redux | 19,99 | https://store.steampowered.com/app/407810/Hard_Reset_Redux/ |
| Resident Evil Revelations | 29,99 | https://store.steampowered.com/app/222480/Resident_Evil_Revelations__Biohazard_Revelations/ |
| Opus Magnum | 19,99 | https://store.steampowered.com/app/558990/Opus_Magnum/ |
| Soma | 27,99 | https://store.steampowered.com/app/282140/SOMA/ |
| American Truck Simulator | 19,99 | https://store.steampowered.com/app/270880/American_Truck_Simulator/ |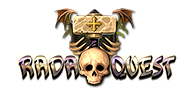 | Name | PVP | Steam link |
| --- | --- | --- |
| Desert Child | 9,99 | https://store.steampowered.com/app/844050/Desert_Child/ |
| Chasm | 16,79 | https://store.steampowered.com/app/312200/Chasm/ |
| The Darkside Detective | 11,49 | https://store.steampowered.com/app/368390/The_Darkside_Detective/ |
| Regions Of Ruin | 11,99 | https://store.steampowered.com/app/680360/Regions_Of_Ruin/ |
| Mega Man Legacy Collection | 14,99 | https://store.steampowered.com/app/363440/Mega_Man_Legacy_Collection/ |
| NeuroVoider | 13,99 | https://store.steampowered.com/app/400450/NeuroVoider/ |
| Hollow Knight | 14,99 | https://store.steampowered.com/app/367520/Hollow_Knight/ |
| Wuppo | 14,99 | https://store.steampowered.com/app/400630/Wuppo_Definitive_Edition/ |
| Cremlins, Inc. | 14,99 | https://store.steampowered.com/app/369990/Gremlins_Inc/ |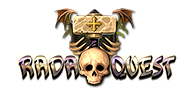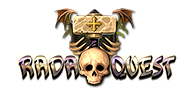 Invest in Rada Quest buying TARUK token
See info: http://gt.3dkrender.com/investinrada



Written by @marcosdk
All the pics by @marcosdk