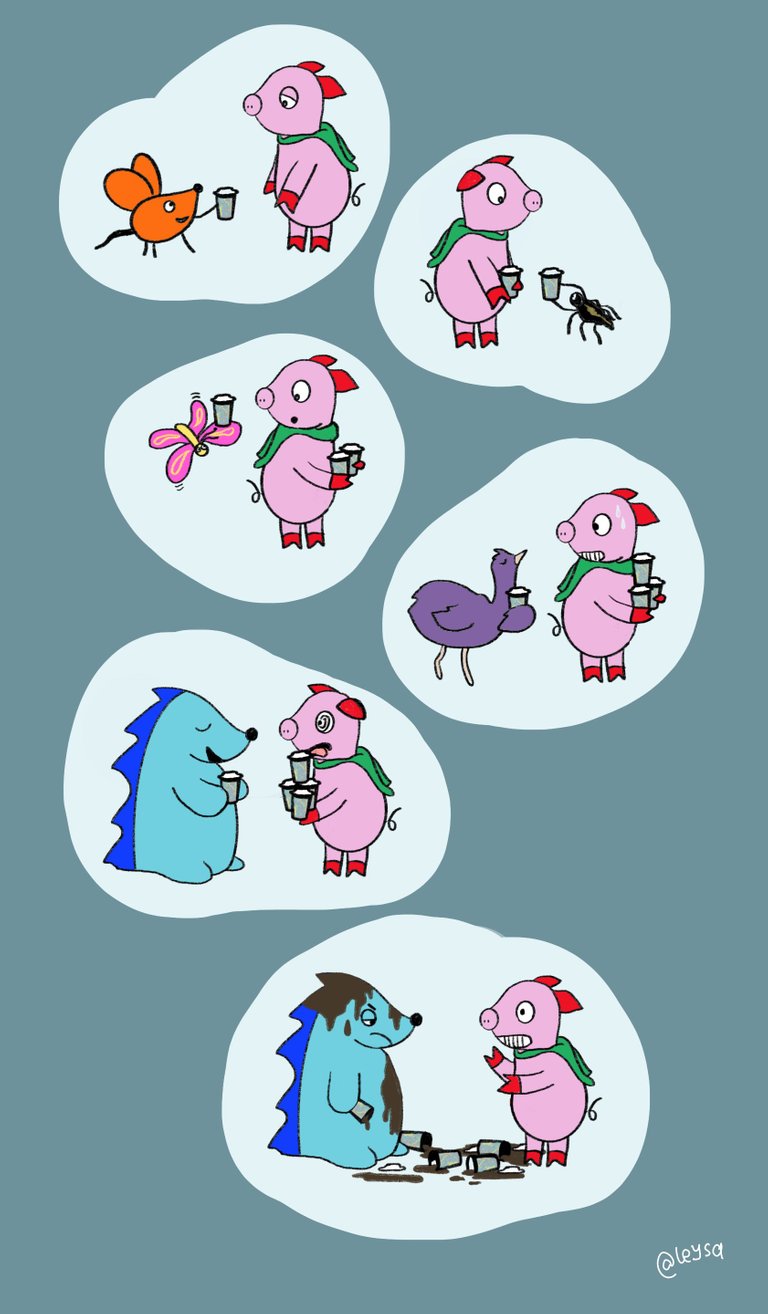 Here is my entry for this week's Pinky and Spiky drawing contest! I decided to make a silent comic this week as I think the actions speak for themselves!
In case you would like an explanation, Pinky's pals heard that Pinky returns to the new school year and thought to bring her a coffee to help her get started. Unfortunately, they all thought the same thing at once.
So, by the time Spiky saunters up full of good intentions, overwhelmed Pinky loses it and covers poor Spiky with a lovely coffee bath.
Hope you like it!