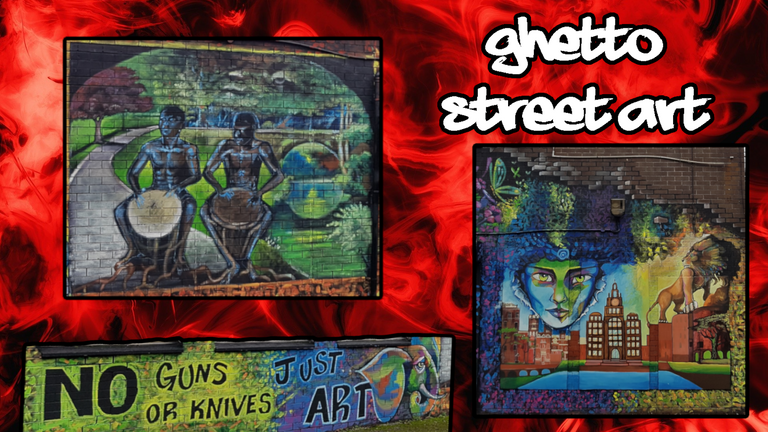 Title Image Created Using GIMP Photo Editing Software
Today I took a bike ride to try and shake off this keto flu that is kicking my ass at the moment. It was cold but sunny and the wind held the scent of snow - a frosty sharpness blowing north from the welsh hills.
As I powered down the main road toward the park something caught my eye and made me stop.

I grew up in the community of Toxteth in the 1980's and it has seen a lot of changes since then, mainly good, but it is still a very poor area.

I went to a playgroup at this community centre as a kid. I remember being dropped here and really looking forward to it because they had a huge box of lego... ahhh simpler times. I guess I must have been about 5 years old at the time. One other thing I remember about Gramby community centre was that it was run down, with scorched bricks from an attempted arson attack. How things have changed!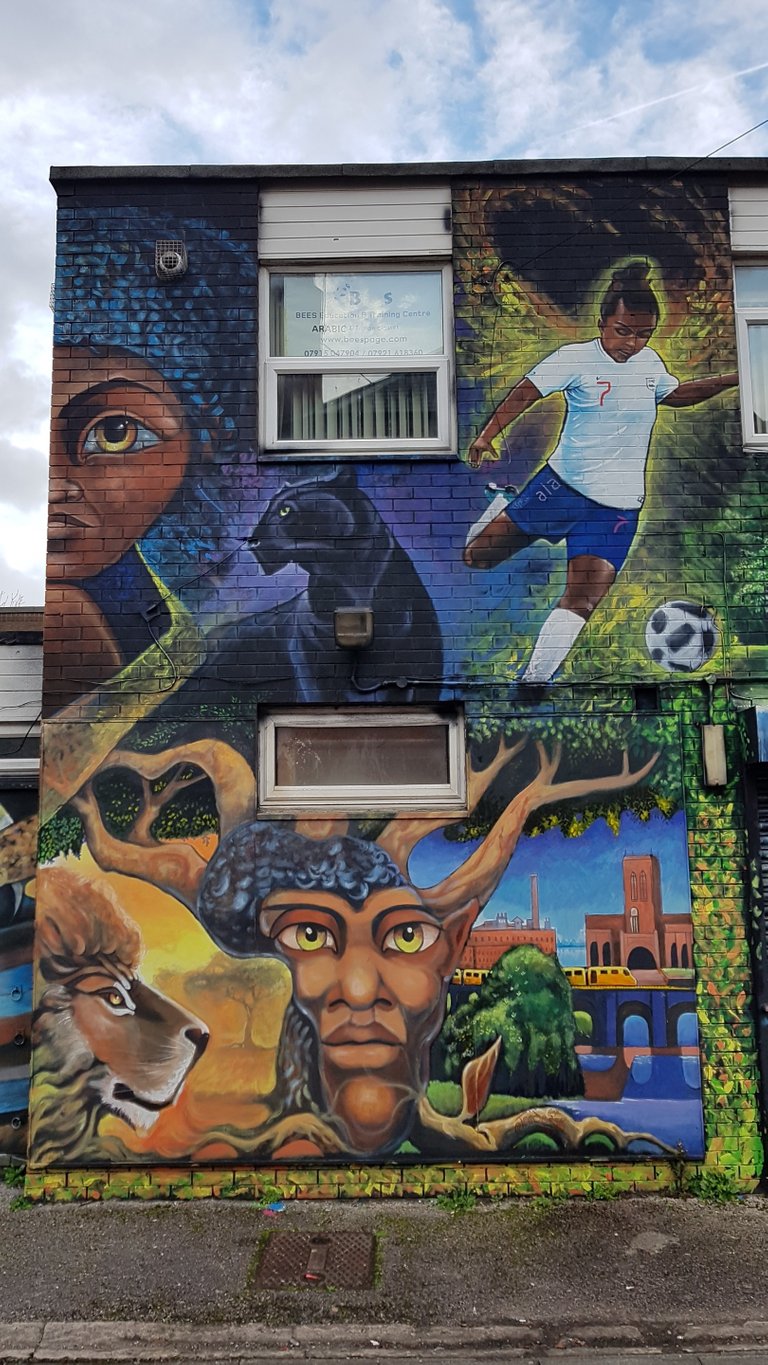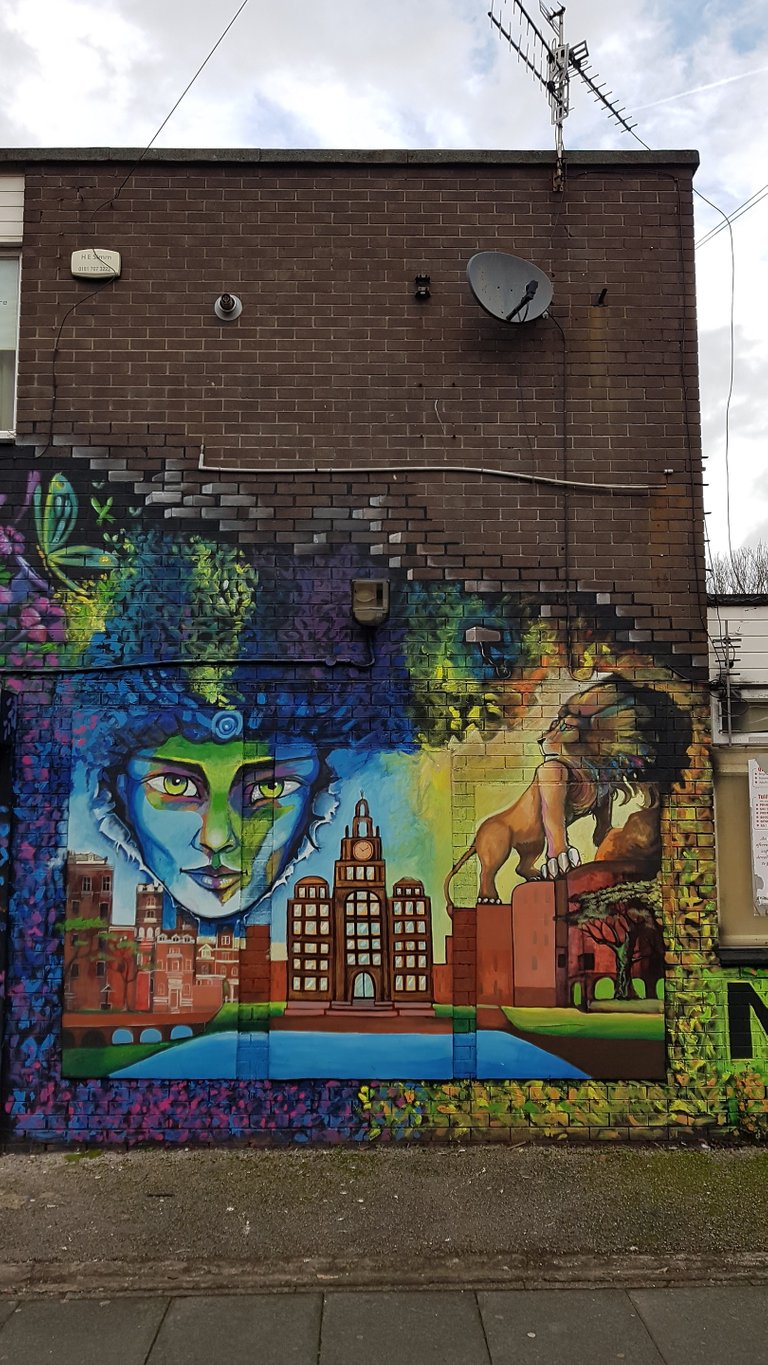 I love discovering street art like this, and especially when it has such personal and fond associations. I've traveled quite a lot in my life and no matter where I go this is a consistent thing... the best street art can often be found in the more run down areas of a city.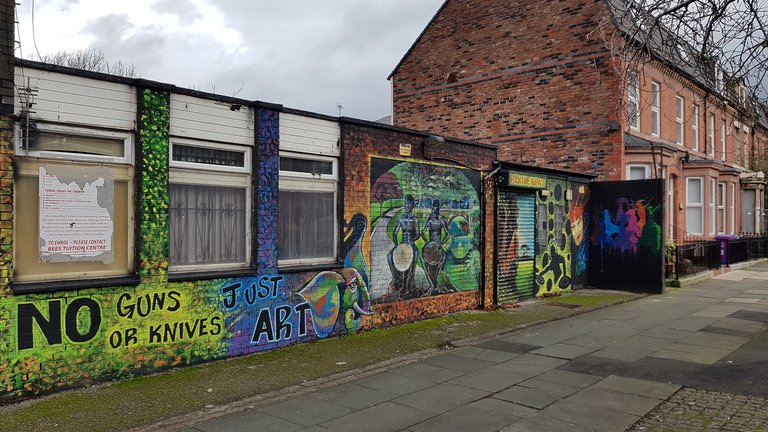 I stopped to snap some quick shots of this building which holds such a fond place in my personal history.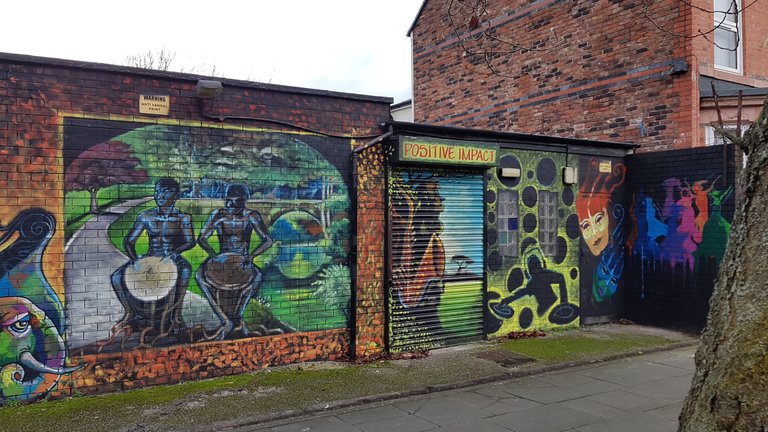 The rest of the bike ride flashed by in a blur of pedals and prodigy's excellent album 'Invaders Must Die'. I stopped by the river on my way home briefly, but as a storm was blowing in, decided to power through the final 4 miles to beat the rain.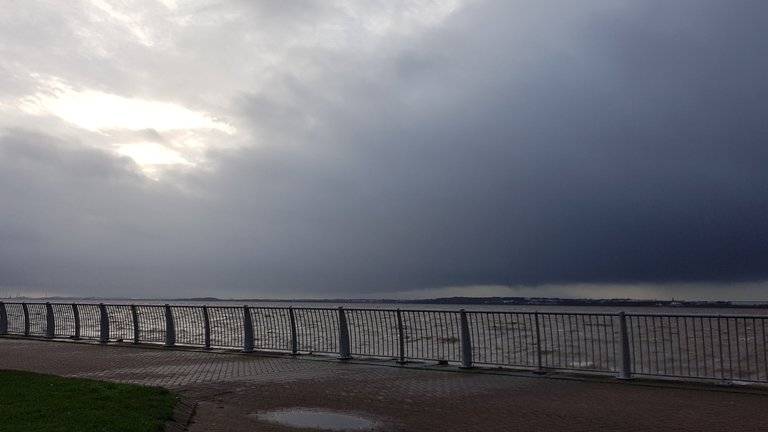 All images used in this post are my own. If you have enjoyed this freewrite & Photography post, please check out my other work on my homepage @raj808.