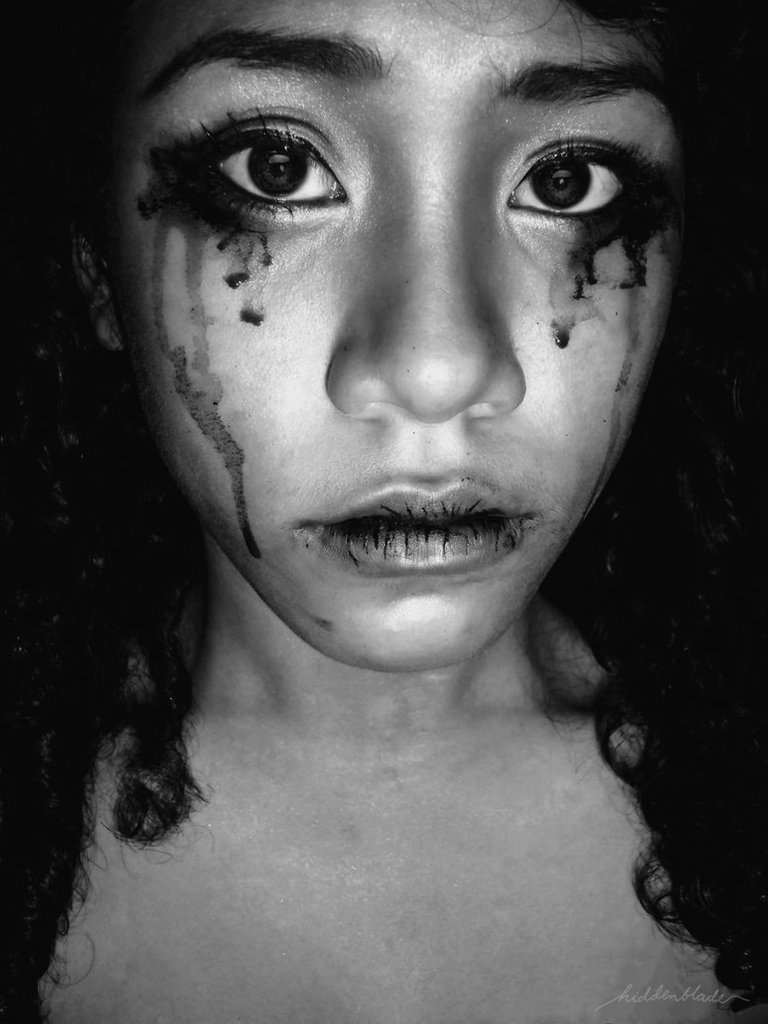 Agony
Self Portrait
2011

---
This was me back in 2011. Confused, hurt, and melancholic but I have no idea why. I was just a hollow 14 year old who cries every night for unknown reasons. I thought it was normal and it was just my teenage hormones being shit but nah it wasn't. I was living with a blindfold on my eyes.
During these times, I found myself experimenting with photography. It's like I found my medicine by taking self portraits. Looking at myself in different emotions relieved me. It made me satisfied.
Madness and Creativity?
Artists are mostly depressed.
In a way, that is true.


One interesting study that I recently found is that there is a proven link between madness and creativity. Geniuses even on early days were also found to have depression and other mental disorders, and these illnesses pushed them to be creative in different ways. When the mind is disturbed, it will find its way to survive, even though we are unconscious about it. The brain knows it's not functioning well, so it will push itself harder to be able to make up with it being not functioning enough. This gives the writers, artists, and other creatives to have crazy ideas.
There's also this explanation that people who are mad think A LOT. That gave them a lot of ideas as well. I can relate to this. Most of my ideas aren't just a result of "eureka!' moment. These are the results of overthinking and me playing out scenarios in my head that I know will never happen. It had influenced my creativity a lot.
Having depression sucks, of course, but it doesn't always suck. I believe the reason why I chose the artist path is that I have found a way to battle it and using it to survive. Finding light in the dark.
Also, not all artists have this as well. One can be a creative without having an extreme mental disorder. It's just that most have it.
One interesting thing that I have also realized is that when I'm genuinely happy, I am not that creative at all. Random crazy ideas didn't pop up in my head. I was just happy and probably overwhelmed with lots of happy chemicals in my brain that it prevented me to think about things.
It sucks having to constantly battle it for sure, but at least I was able to produce these works. That one was a result of me being agonized without knowing it. I believe I used acrylic paint for the black 'tears' and eyeliners for my lips. Kinda sad to know that the sadness in that photograph was real. But I'm glad I found a way to manage it now. I chose the artist's path. The road less taken. :P
Hard but it is necessary for me to keep living.