Greetings HIVEans
Continuing with my streak of drawing mythical creatures in may for #mythicmay challenge.
This time prompt is #merrow
Marrows are Irish water nymphs - so basically mermaids ;) female ones are supposed to be pale with large dark eyes, male are green with small beady eyes. They can turn into completely human forms with help of a hat with a red feather (there are some stories of hat being stolen and merrows aren't being able to change). Supposedly they often cross-wed with humans.
Those Irish...
merrow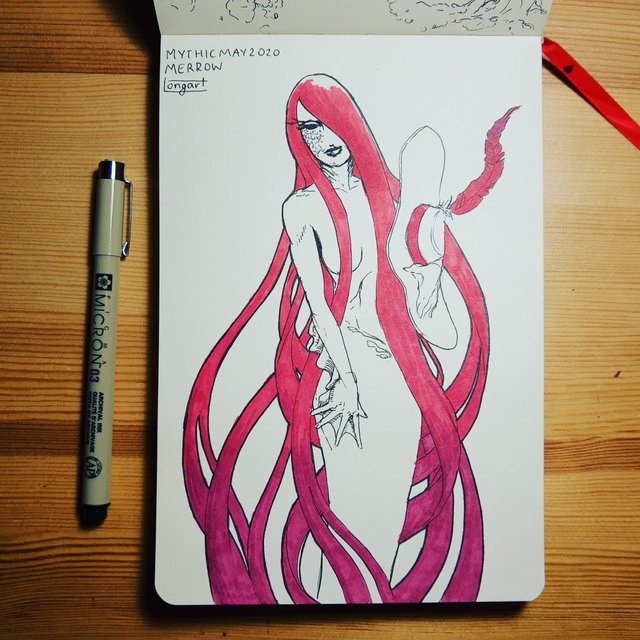 process
This time I've decided for simple lineart with flat colors and some color grading. Red feather, read hair, pretty simple.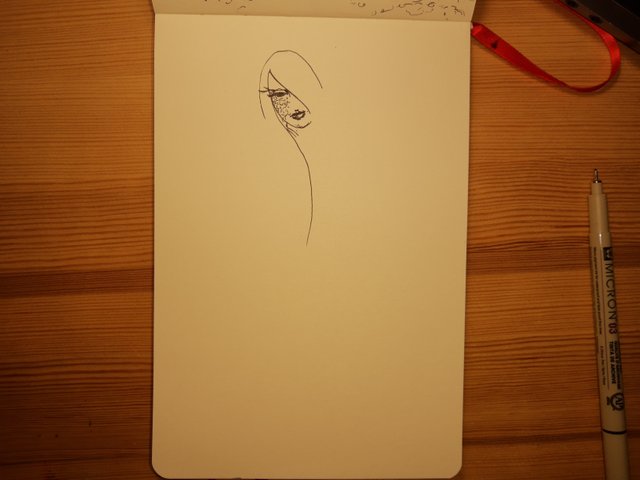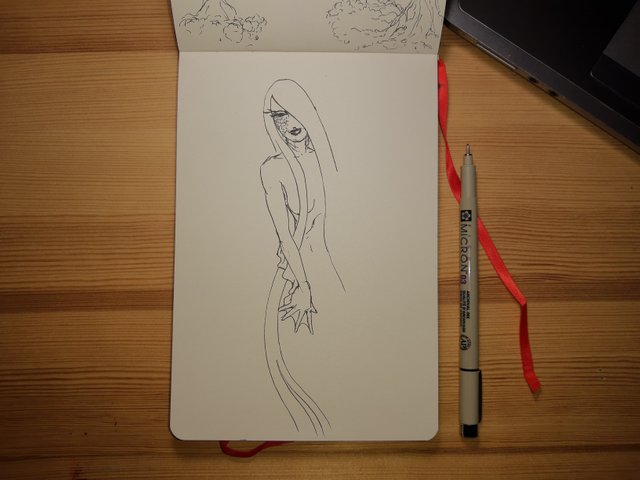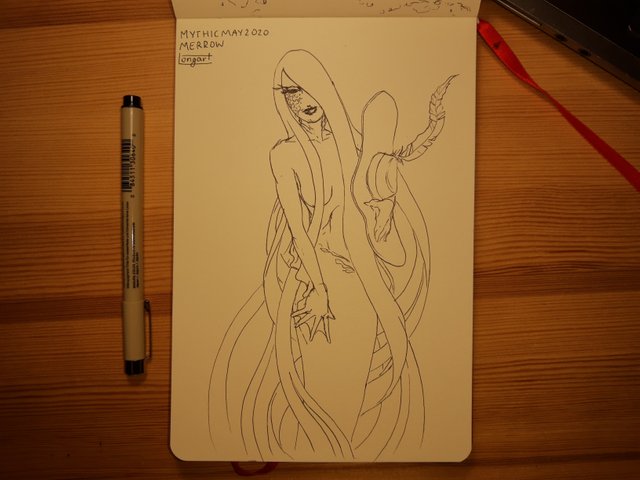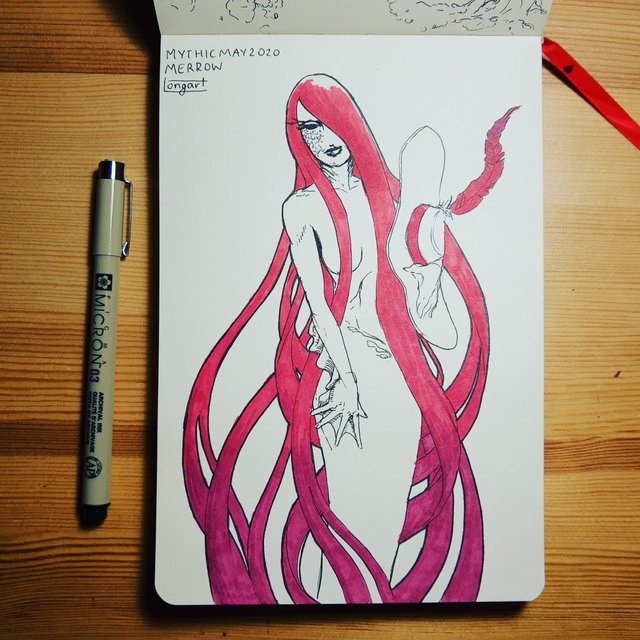 Thanks for reading
Until next time
Cheers