Hello and good morning to all, Today I'd like to share a piece I carved last summer.
My first tiger cub, and in a hollow.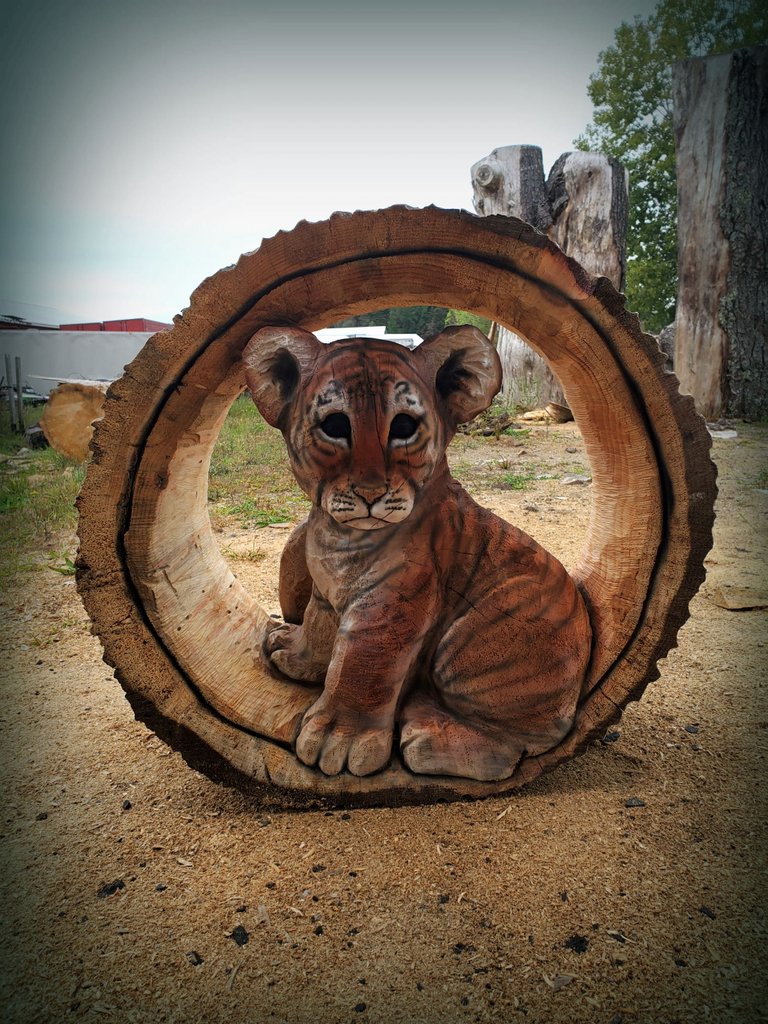 It started off with just a sketch on a log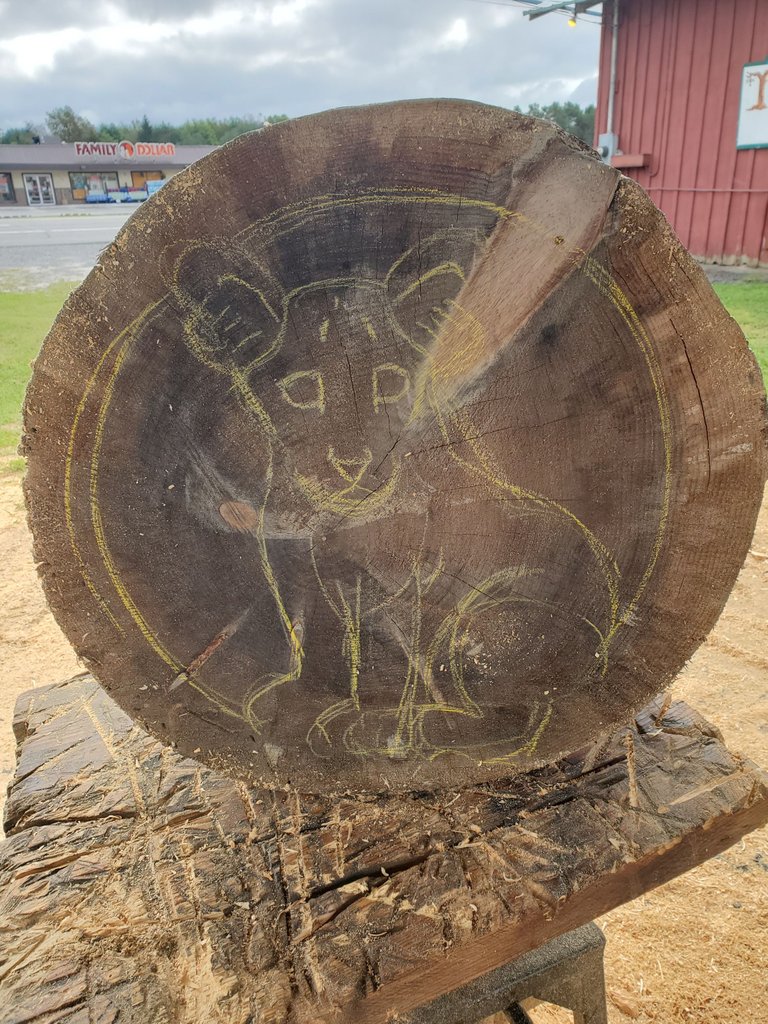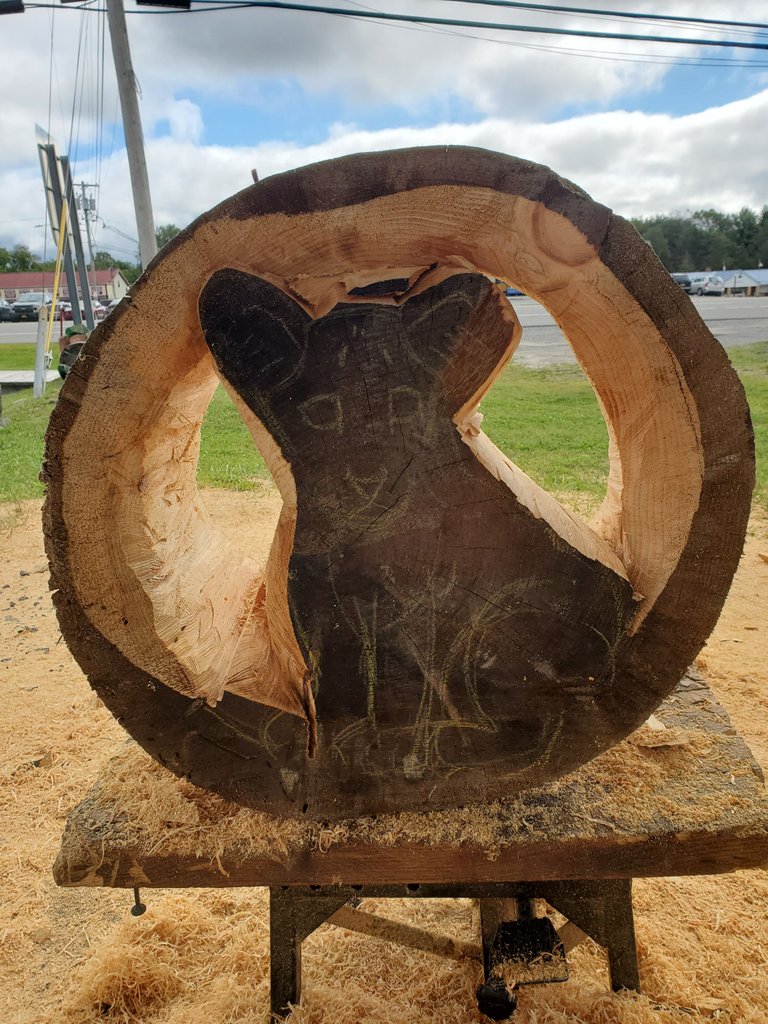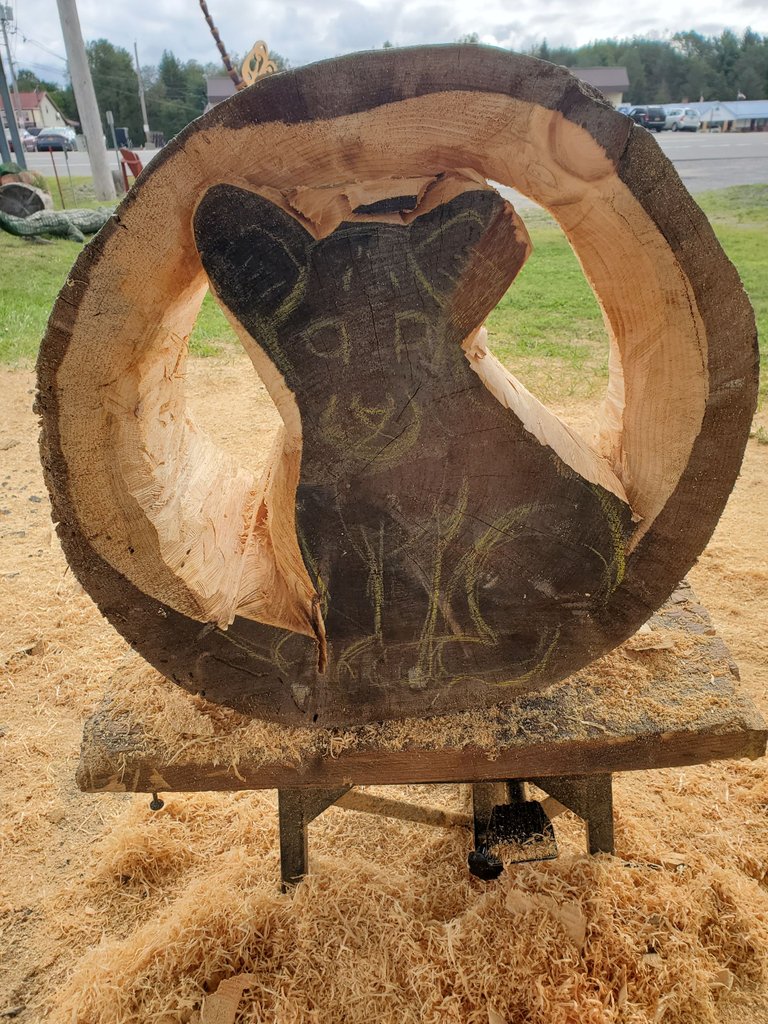 Cut out the profile...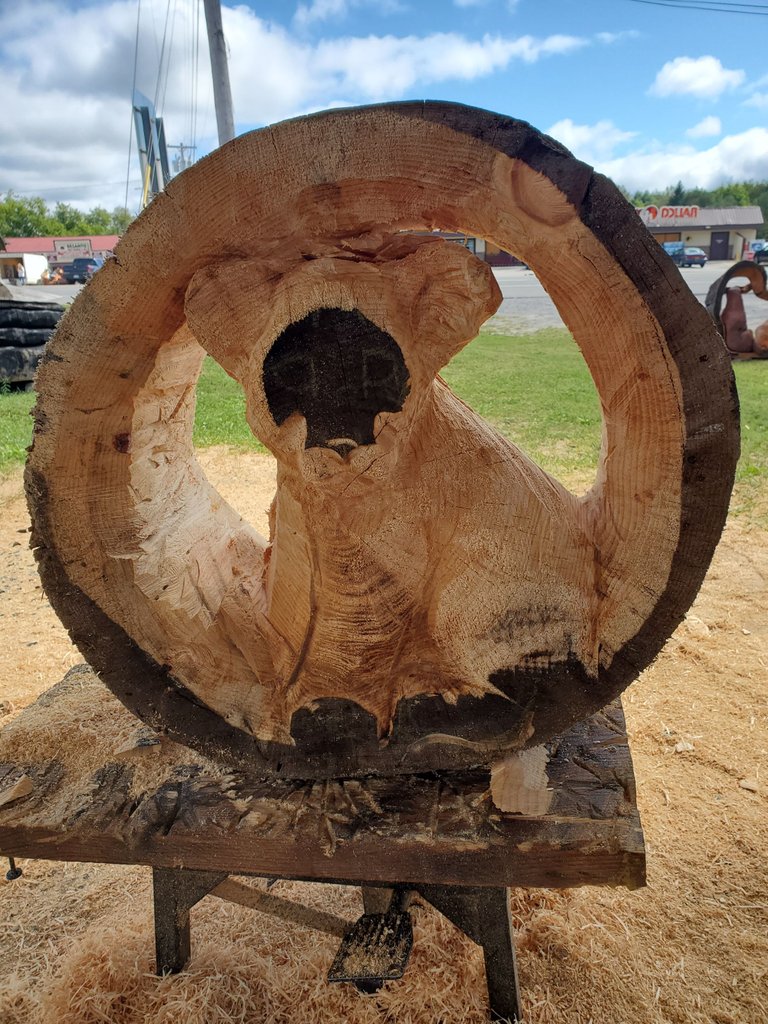 Then started to round him off..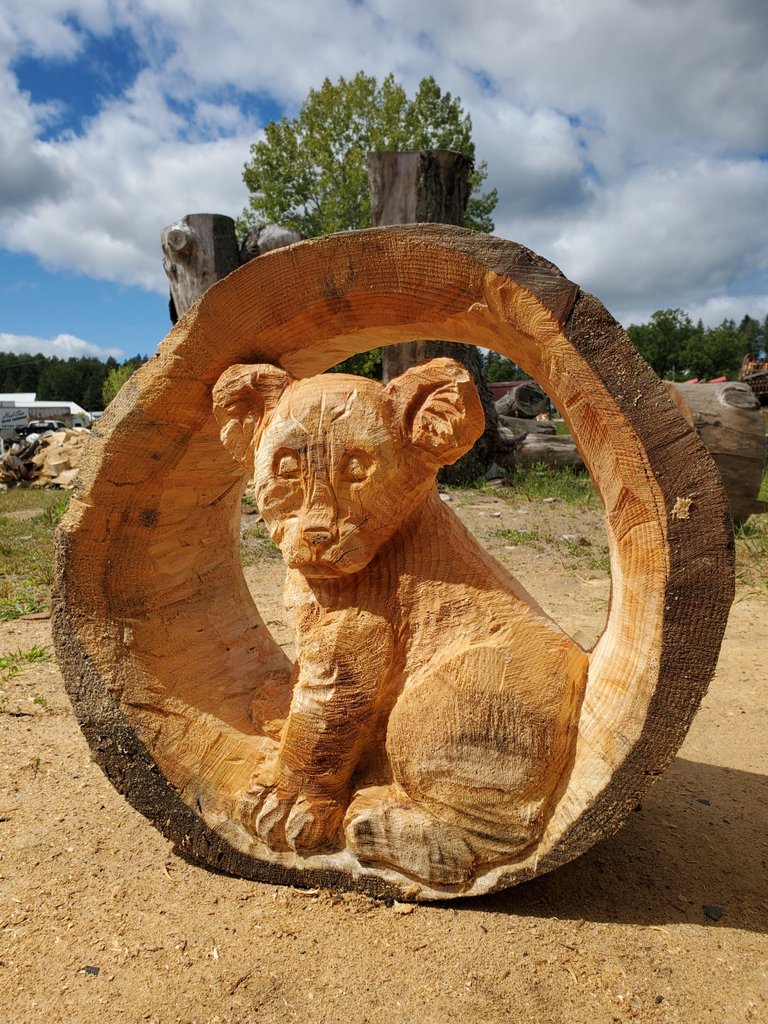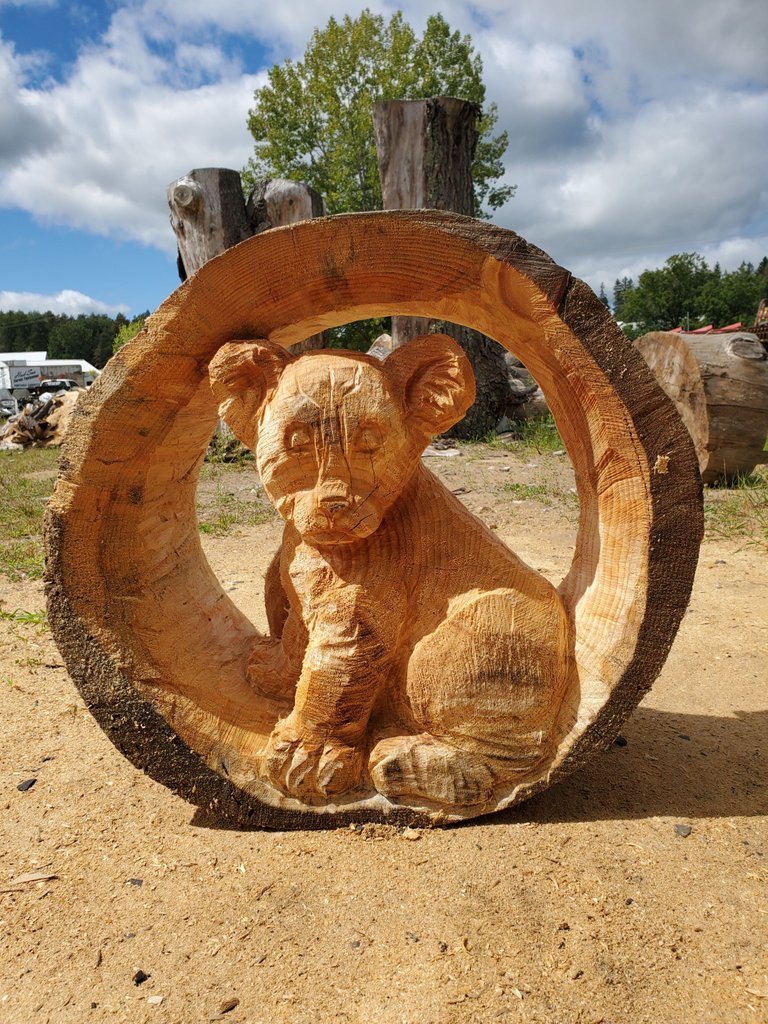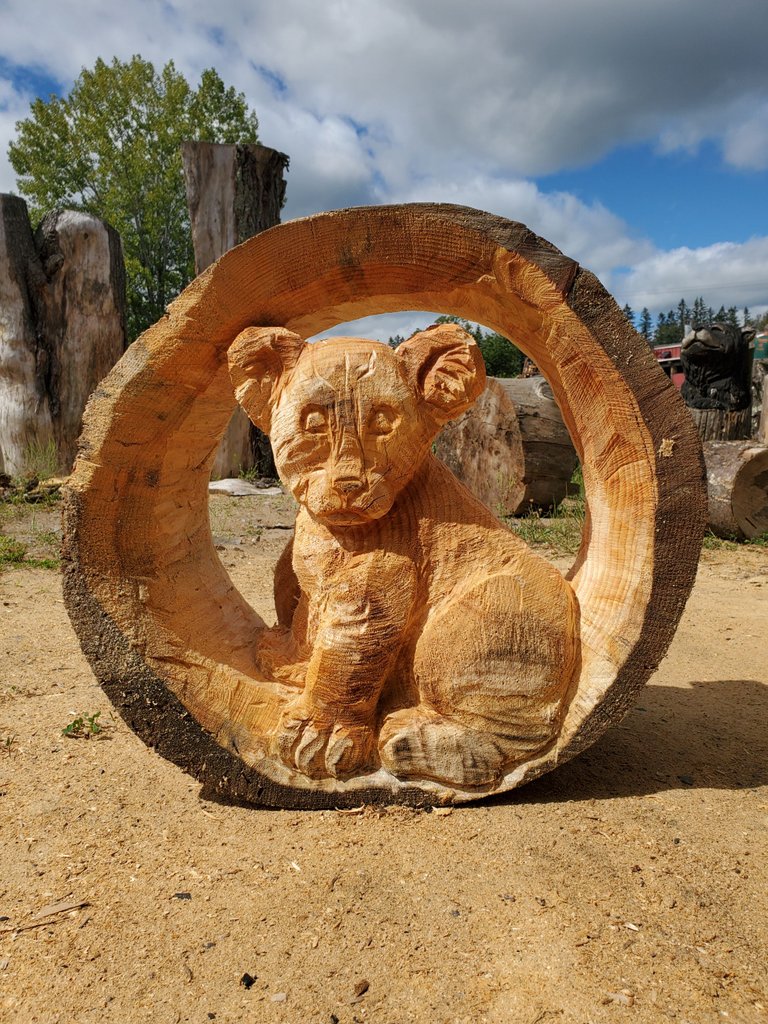 Saw work done at this point, next up, details.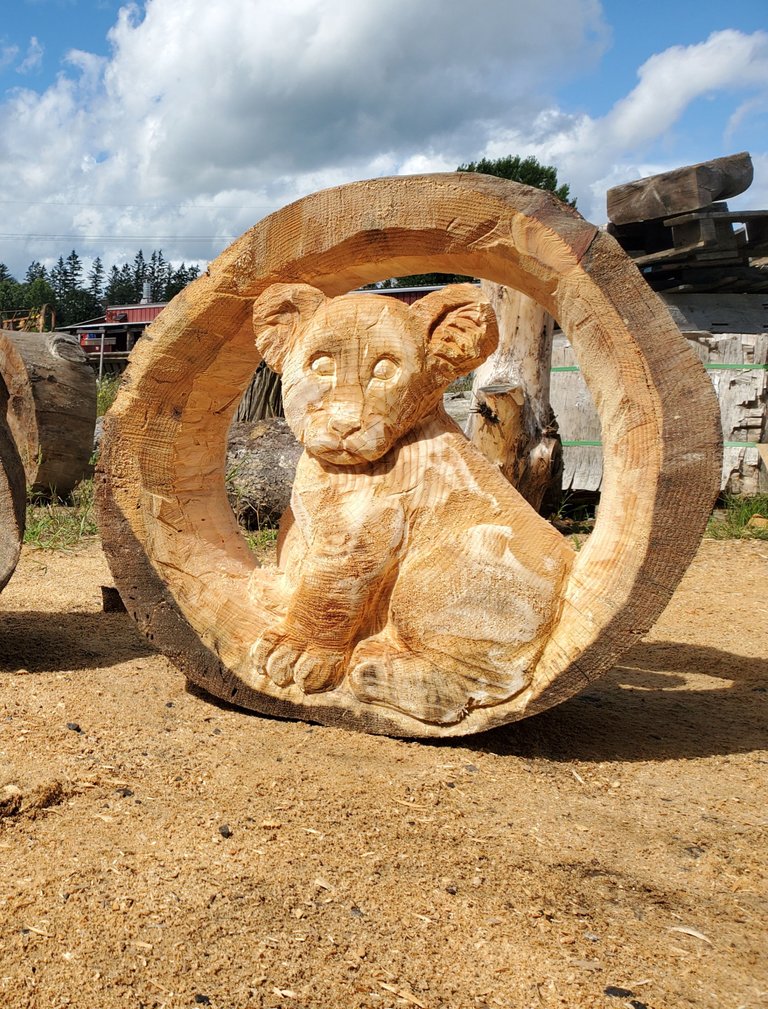 Hit it with the dremel in a few spots, it was now ready for burning and the airbrush.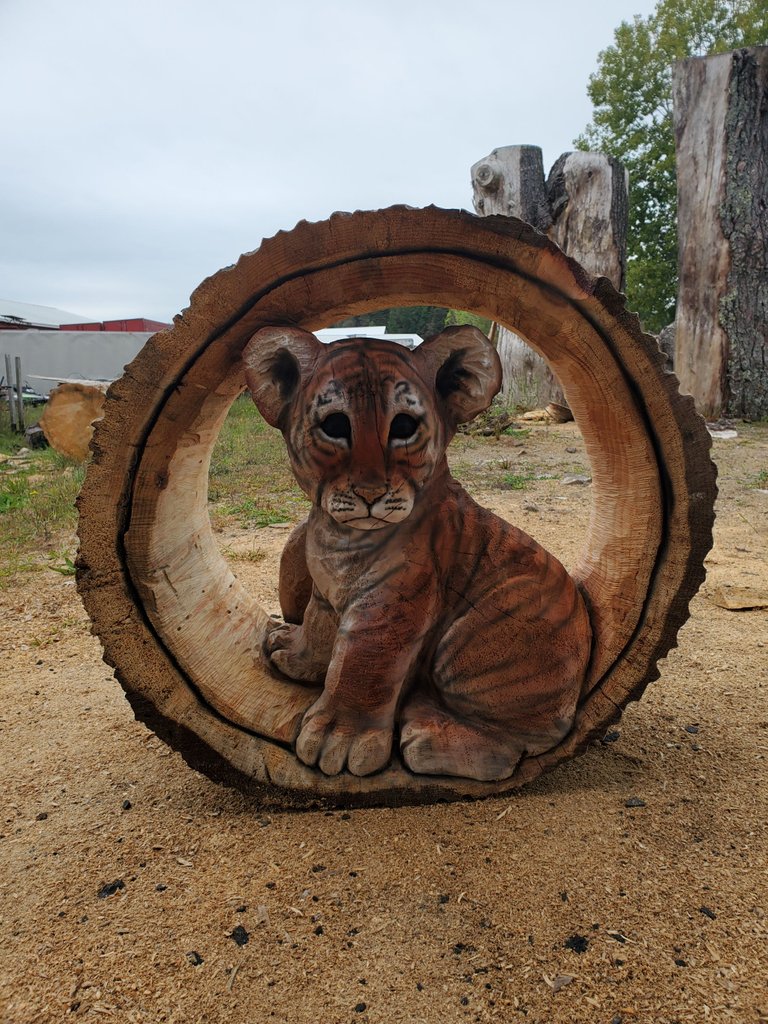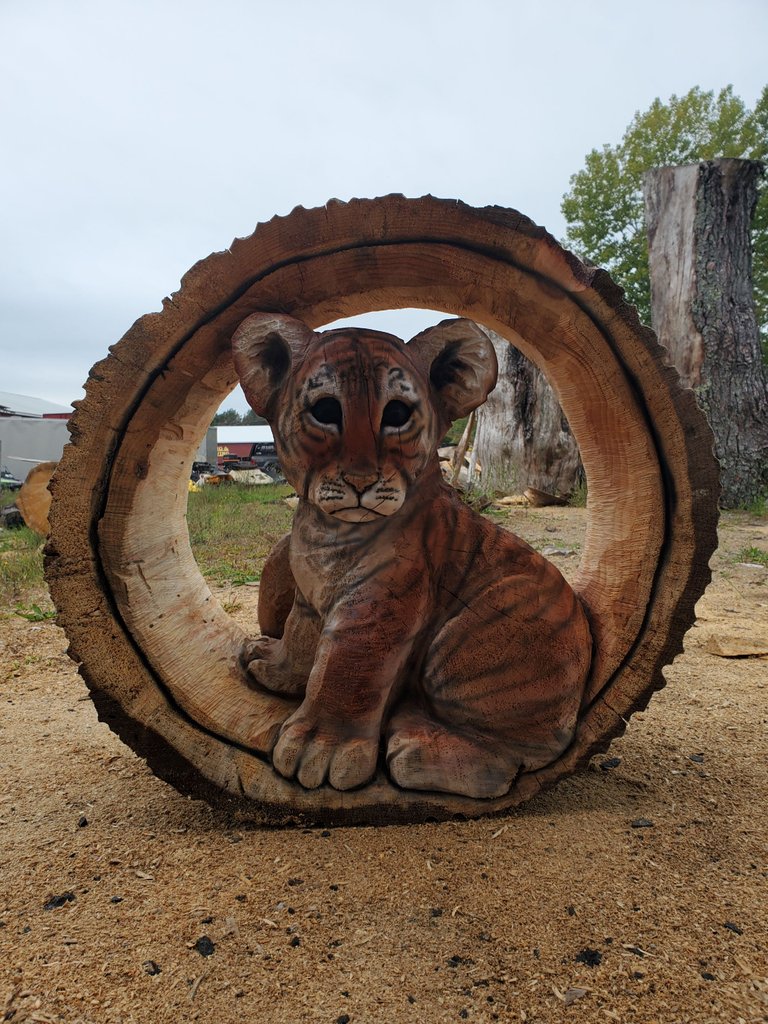 And finished! Not bad for my first..the customer agreed, and absolutely loved it...success!
I'd like to thank you all for looking and seeing what I saw. I love what I do and I'm happy to share here on Peakd. There's more to come so stay tuned.
Thanks again,
Jon