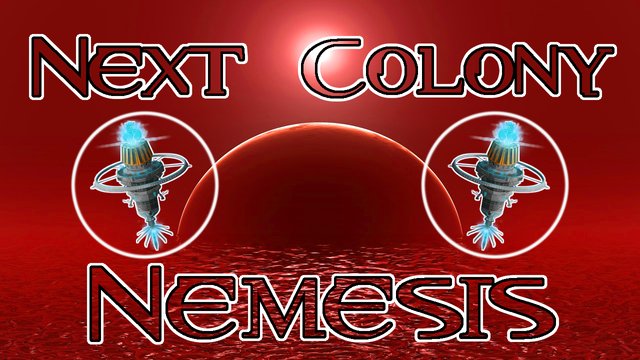 The mission on Starbase Genesis2 was a huge success, and as a result, the blockade was removed, allowing for Captain Dixon to reinstate his Resource Recovery Missions. Lieutenant Rafalski, and the entire crew, marveled at the power of the Mighty Yamatos, as they eviscerated the 1 Battlecruiser Tiger, 152 Frigate Quorns and 202 Corvette Crocuses, losing only 2 Transporter I ships which were used for some shielding.
With such an easy victory, the Yamatos returned to Starbase Genesis1 unscathed and ready for more action! In the Shipyard, Captain Davis awaited the Lieutenant and his men.
Lieutenant Rafalski, I saw The Report on the blockchain, well done!
Thank you, Captain Davis! This victory has made me and my men even more determined on our path towards justice. This is our moment!
The crowd behind him roared like hungry lions!
So Captain, is the Vice Admiral ready to join us?
I'm sorry to inform you all that neither Vice Admiral Maxwell, nor Admiral Steel are here on Genesis1. Whatever plans you all have, will have to wait until we hear from them.
But I don't understand, Captain? I assumed Vice Admiral Maxwell would be here to join us after this last mission! Where are they?!
Admiral Steel and the Vice Admiral are meeting with The Cryptoriddler on Starbase P2.
What?! That can't be! Who authorized this?!
Lieutenant Rafalski, you will change your tone with me Officer! I'm sure I don't need to remind you of who outranks who here!
No, Sir, of course not. But me and my men were under the impression that we would ALL be paying The Cryptoriddler a visit together. This can no longer be put off!
Captain Davis turned towards the crowd.
We are all in this together! And we all have our ranks and responsibilities. The Genesis Starfleet has many Starbases scattered throughout the Alpha Galaxy. The ultimate responsibility of all of those planets is in the hands of our Gold Tier Officers. Many of you do not know Jack Steel, and what he has done for Genesis, but those of you who do, know that he will consider what is best for all of us. As for the Vice Admiral, well, we all know who First Class is! Don't we boys???!!!
YES SIR!!!
And we're certainly not going to make any impulsive decisions that could jeopardize the lives of our men, are we boys?!
NO SIR!!!
Well then, let's all calm down and exercise some restraint, and have faith in our leaders! That is all, gentlemen! Dismissed!
Lieutenant Rafalski, that is all! Go join the rest of the men, and wait for instructions from our commanders!
As the men dispersed, murmurs of concern could be heard. No one wanted anything to happen to either of their heroic leaders. The mood had changed from one of aggression, to one of worry. Lieutenant Rafalski seeing the shifting of the tide, knew that this would not be the right moment to insist on an attack. Thus, the waters had calmed... for the moment!

Next Colony: The Steembook - Chapters 1 thru 8


Recently on Next Colony