Thrilled to announce Ethereal - a vinyl series from OAKHI Records in which I'm one of the 5 artists!
My release will be Ethereal 2, a double a-side with two new tracks. Let's talk about it and take a look at the stunning mockup - yes it's going to be transparent!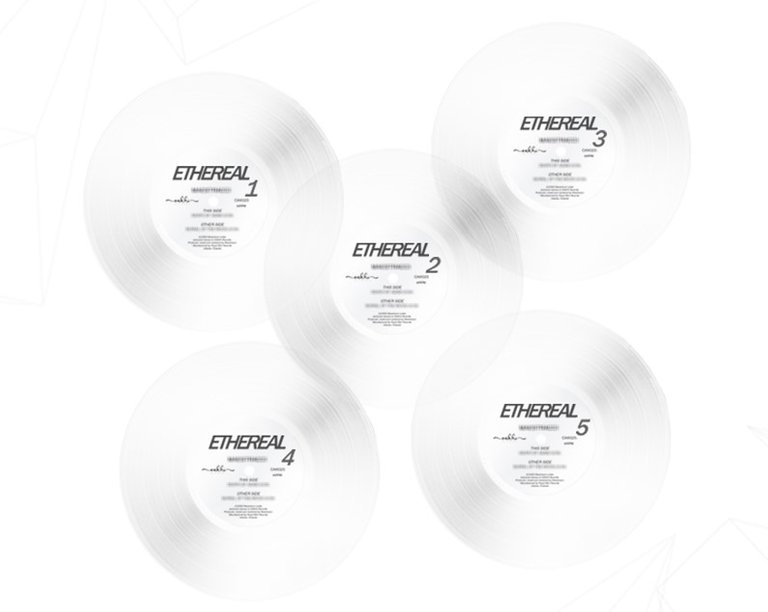 Ok so what's Ethereal?
A series of 5 vinyl records - each with 2 tracks of equal importance, hence - double a-side.
What can we expect of the music?
You may have listened to my tracks Impression and The Dreamer, through OAKHI Records' Escapism cassette tape series. Those are very chill/lofi/down-tempo electronica - which is the theme of those mixtapes.
The artists on Ethereal also featured on Escapism, and there is a definite down-tempo/lofi feel to mine - but these are more electronic, more melodic and (I think) somewhat deeper musical compositions. There is also some piano on them - oh yes!
When is it coming out?
You can pre-order now to receive yours in the second half of August with general release scheduled for October. It is a very limited run though and there will be a truly tiny number on general sale. So if you want one, pre-ordering is the way to go.
So how do I get it?
You can pre-order the whole set or just my vinyl (Ethereal 2) via the banner below...

What else?
Reflecting around the repetitiveness of forward movement through time and space my tracks comprising Ethereal 2 are as follows:
Side A: Time (3:27)
Perpetually marching on, relentlessly into the future. Ticking away. Repeating? Unstoppable?
Side AA: Space (3:26)
Mysterious, vast with many wonders. Expanding unceasingly. Repeating? Unstoppable?
And the other artists?
Note: Material for this section of the post adapted (with permission) from the copy by OAKHI Records at: https://www.oakhirecords.com/ethereal
Ethereal 1
Iloh performs live using synths and drum machines with his crew Analog Catharsis, firing up venues around Lyon with his mix of IDM and techno. He is also a member of techno duo 'Paradoxical Nod', dedicated to improvisation on stage.
Check out his music here: https://linktr.ee/Ilohmusic
Ethereal 3
Maestracci draws from his Corsican roots' ancestral values, such as the sharing and transmission of memory. His music is a colourful fusion of impressionist melodies with binary pulses, sometimes groove, often pop.
Find out more here: https://linktr.ee/maestracci
Ethereal 4
Oneo Fakind is an eclectic electronic experiment. The duo formed in 2017 and their debut album Your Secrets are Safe With Us was born in a frenzy of emails and live jamming on subways.
The duo moves comfortably through lofi sensibilities, moments of contemplation and psychedelic electronica, with their unique blend of immersive sounds and unexpected wake-up calls.
More from them here: https://linktr.ee/softire
Ethereal 5
SoundBlocks- aka Louie Lee - is a multi-instrumentalist and music producer from Camden Town in North London. Although originally starting out producing hip-hop, infused with sampled breakbeats and his own live instrumentation, Lee is now just as comfortable creating electronic soundscapes incorporating synthesisers, field recordings and vintage drum machines.
Check him out here: https://www.instagram.com/soundblocks.music/
TDC Tunes' notes for Hivers
Writing any piece of music is always a journey - from throwing around ideas and trying out new things to the excitement when the seed of a track starts forming and then the long detailed process of refining that till it's ready for release.
This is the first time I've written two tracks in parallel to be part of one release. To be both very distinct from one another but also complement one another and form a pairing so that's been quite an interesting aspect.
I'm happy with the outcome - and I hope the musical journey for the listener somehow reflects the journey I took to create it.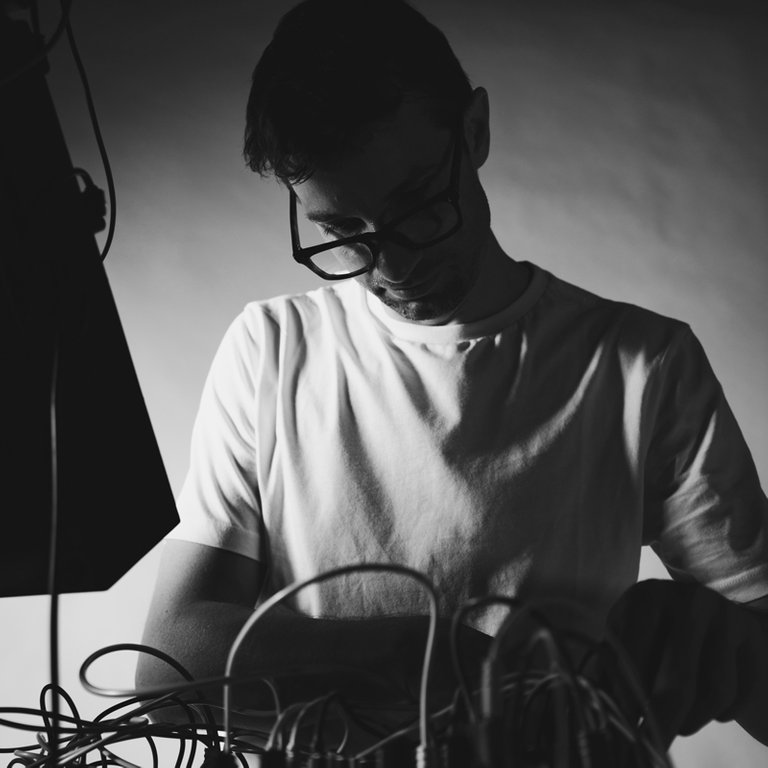 Finally
If you'd like a copy of the vinyl, remember you almost certainly need to pre-order now as the general release numbers will be tiny.
But whether you do that or wait for the digital release in October, thanks for reading and if my music brings pleasure to one single person other than myself that's a bonus.