Join us if you are a fan of music, musician, DJ or creator of quality stories around music
Since communities are officially live now a litte signal to all you music addicts to join forces. Let us build a great community of music lovers. I was waiting for communities since I started on Steem back in 2016 - music is my main area of private interest given my past as a DJ. I am not a musician even I learned playing organ, but I am a community person that appreciates music topics in general. Since I am here I tried to initiated several music tags and initiatives such as:
RockClassics
DanceWeekend
Feel free to subscribe here: https://steempeak.com/c/hive-193816/created or here (depending on the front end you use): https://steemit.com/trending/hive-193816
Rules
The Music community was created for all addicts of great tunes. Aim is to bring together anyone that loves music as well as professional producers, artists, DJs and music businesses.
Create posts that drive engagement around music and enrich the community
Post stories around Music
Show your original music or sets
We appreciate any party environment and contests that encourages the community to interact. We are happy to read and listen to all music genres.
As you can read below my #Danceweekend is quite old already - hope we can create a lot more together as a community! First a shoutout to some music heros on this blockchain!
If I missed anyone in the list let me know. Also let me know when people are still included that already left our community or chain!
Check the other music heroes and experts below!
The following guys are either driving music, organising music or actually are musicians, DJs, producers or simply lovers or supporters of it. By purpose I did not segment them via their genre or actually role for music. I also did not rank them by any personal favour - there might be even some people I have no or not the best relationship with, but the overall community thinking is more or less the one that should count here!
Back to Dance Weekend on Steem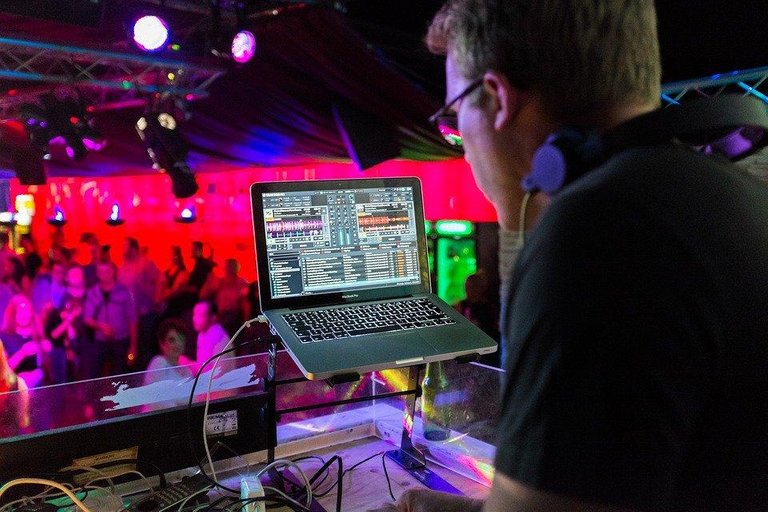 Over Three Years Dance Weekend on the Steem Blockchain
I am too stupid to find out the exact date of the first Dance Weekend I started on this lovely blockchain - but three years are a small milestone for me here. At the beginning I was trying to start Live DJ events on-chain but this was a bit difficult. See the first Dance Weekend post at the end of the post.
Perfect track to start a DJ set (Trance)
This tune here is a classic I first heard DJ Dag (from Frankfurt) playing - love that sound, ideal start for a great dance evening, followed by one of my favourite 90ies Techno Tracks - good old times. Feel free to comment if you are interested in more of such sounds moving forward either here or directly in the new music hivemind community.
During my music tryouts here we saw a lot happening on the blockchain, several hard forks, people come and go - the last months have been very encouraging with developments such as Mira, progress on SMTs and hivemind (communities). I am confident we will see a great future for this chain with all the great DApps working. The masses will come and all of us being here now will benefit.
Here the announced first Dance Weekend post
Please check the link and especially the comment section - it was fun and I would to have more or at least similar engagement here on posts around music. Steem on!
https://steemit.com/music/@uwelang/move-your-ass-dance-weekend
Steemians, can we move our body assets to some music? Come on it is weekend and we should dance bit.
From various posts you might know I used to work as a DJ in the Techno space but we can also have some fun wth different other Dance Tunes I hope? Hard to play DJ sets on such a platform, the engagement is not the same as on set but let us move our old bones a bit. If you like various style from 80ies until now please consider to pump up the volume of your laptop speakers :-)
Let's get started with some Discotheque tunes from Sweden, Alcazar (2000)
ATC - project from Germany with dancers from the UK - commercial tunes but ok to dance, right? (2000)
Faithless, Insomnia from the lovely UK (1996)
Robert Miles, Children from Italy (1995)
Snap, Rhythm is a Dancer from Germany (1992)
Visage, Fade to Grey from the UK (1981)
If you like some of this feel free to post some great tunes using tag #danceweekend and #music - if you hate this feel free to comment with "Bollocks or "Stop this" but i will still post my music lol
Entry photo source Pixabay - Free for commercial use