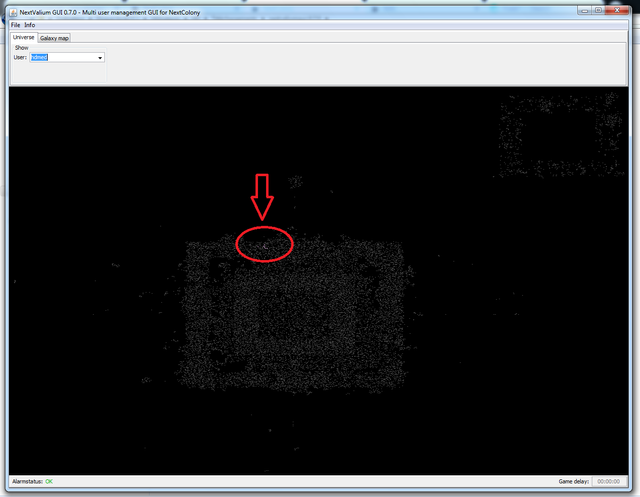 Hi my Steemians friends.
The Updates of my planet Medina and my other 5 planets on the Galaxy nextcolony.io (@nextcolony) still continues, but is becoming more and more expensive and requires more time.
A new update from @ captain.kirk; it has just completed its NextValium GUI 0.7.0 module for NextColony (map of the universe with user filter).
With sure steps, the optimization of the graphical interface continues. The new map of the Nextcolony universe has a user filter that highlights all of its planets among other planets in the NextColony universe.
Une nouvelle mise à jour de la part @captain.kirk; il vient de terminer son module NextValium GUI 0.7.0 pour NextColony (carte de l'univers avec filtre utilisateur).
Avec des étapes sûres, l'optimisation de l'interface graphique se poursuit. La nouvelle carte de l'univers Nextcolony a un filtre utilisateur qui met en évidence toutes ses planètes parmi les autres planètes de l'univers NextColony.
Galaxy Map :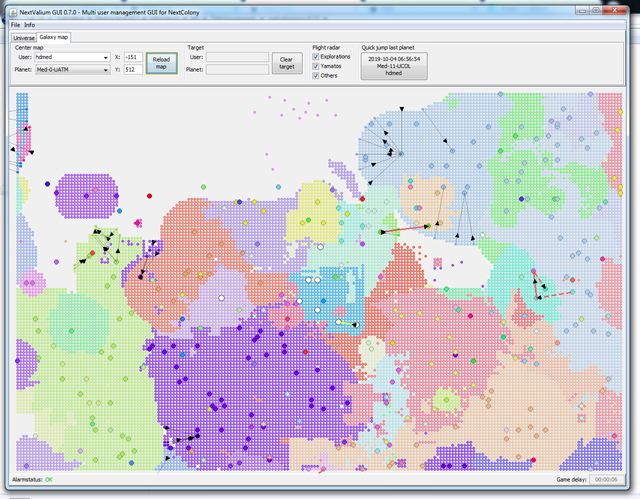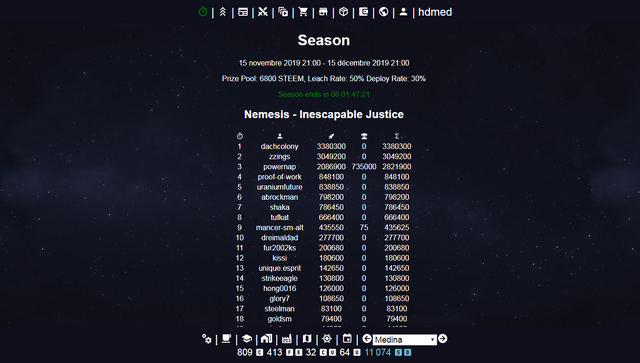 The season ends soon in 8 days, congratulations to the team @dachcolony for the first place. Burning Tartaros has been a wise choice for the continuity of the game.
La saison se termine bientôt dans 8 jours, félicitations à l'équipe @dachcolony pour la première place. Burning Tartaros a été un choix judicieux pour la continuité du jeu.
Here you find the download link.>. NextValium GUI 0.7.0 for NextColony - Universe map with user filter
More info :
https://steemit.com/captainslog/@captain.kirk/nextvalium-gui-0-4-0-for-nextcolony-flightradar-shows-yamatos


Thank you for dropping by.
Peace and love
Paix et amour
@hdmed




Souhaitez-vous ajouter quelque chose? laissez moi un commentaires ci-dessous!
Would you like to add something? leave me a comment below!
هل تريد إضافة شيء ؟ أترك لي تعليقا أدناه!.
Thank you Steemit for the opportunity to post at this fine site.