Today's entry for the #monomad black-and-white photochallenge, originally started by @brumest: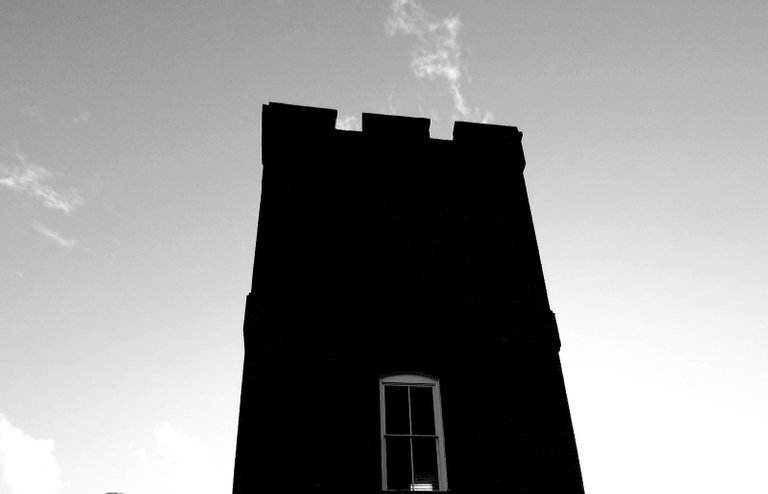 "Dark Tower"
Long before one of our local state parks became a "state park," an eccentric clergyman from Scotland built his home on a bluff here in our town.
Because he was hoping to bring over his fiancee from Scotland, he built the house in the style of a miniature castle, so that it might look and feel familiar to her.
As it turned out, by the time he returned to Scotland to fetch her, she had married another.
Today the "Castle" is one of the for-rent guest houses at the state park.
(Saturday topic: Silhouettes)
Have a beautiful weekend!