Hello, my friends.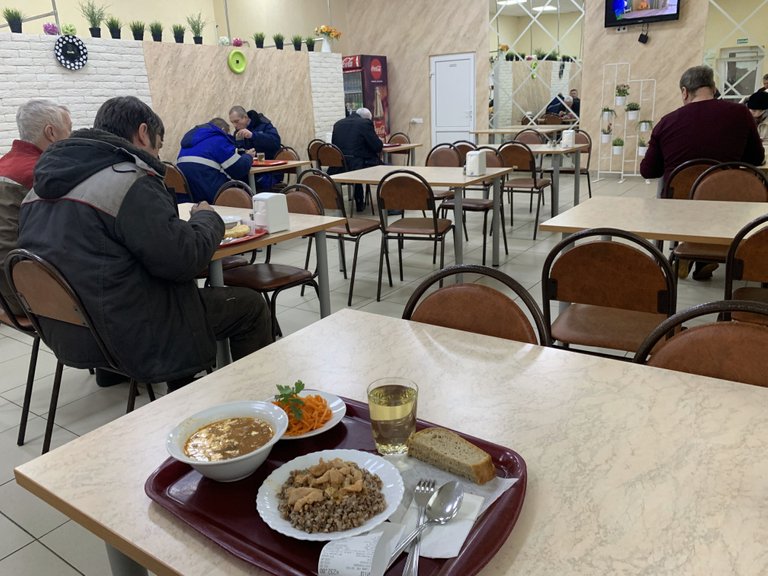 Today, by the will of fate, I found myself in a working canteen.
I drove my car to get mixed feed for rabbits at the warehouse complex on Basnaya Street. It was lunchtime and my stomach was telling me - "look for something to eat for me and throw it into me." Next to the warehouse complex, I saw a dining room and decided to look there. There were not very many people in the room, and there were empty tables, so I stayed to have lunch in this place.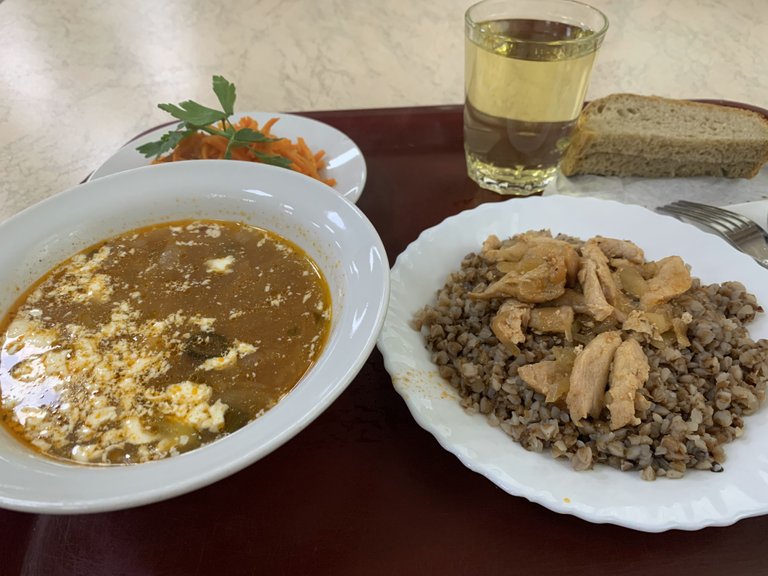 I took Solyanka soup and buckwheat porridge with pork goulash for myself. Simple ordinary food in such establishments is for a working person. I will even say more, it is a common food for home consumption. 2 more pieces of rye bread and a salad "Carrot as in Korean".
The lunch tasted quite tolerable. The most important thing is that I stayed alive after using it.
But I took the compote in vain. It tasted more like plain water.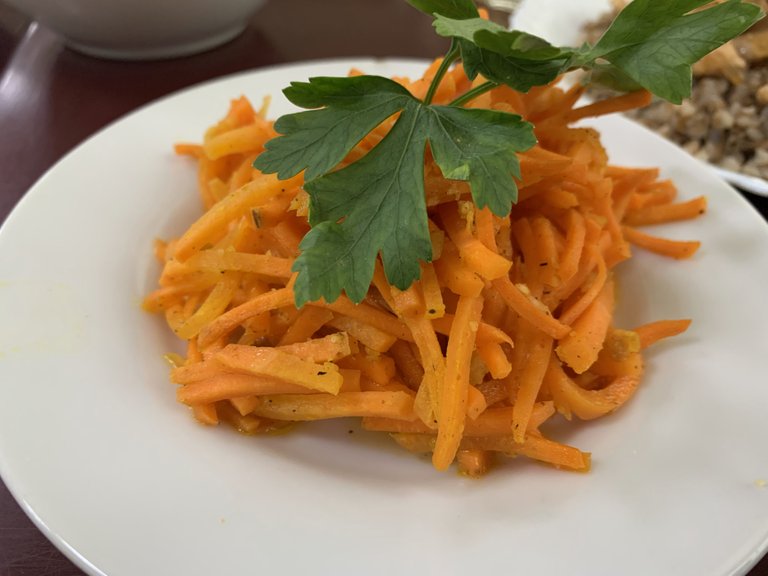 The carrot was certainly not very correct in appearance. It should be cut into longer strips, but in such an institution you should not count on the exquisite appearance of the dish. The price corresponds to what we are given on the counter. The carrots tasted very tasty.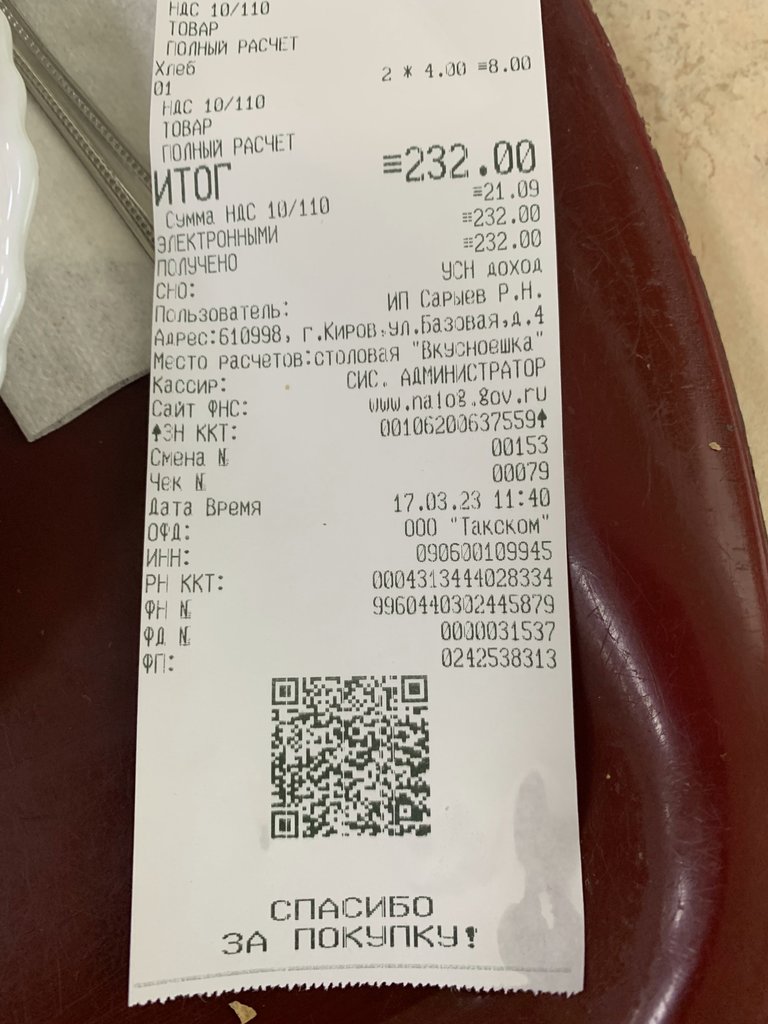 I paid 232 rubles for lunch. At today's RUB-USD exchange rate, this approximately turns out to be $3. It turned out to be "cheap and satisfying".
Oh, and how much will it cost in HIVE?
7.18 Hive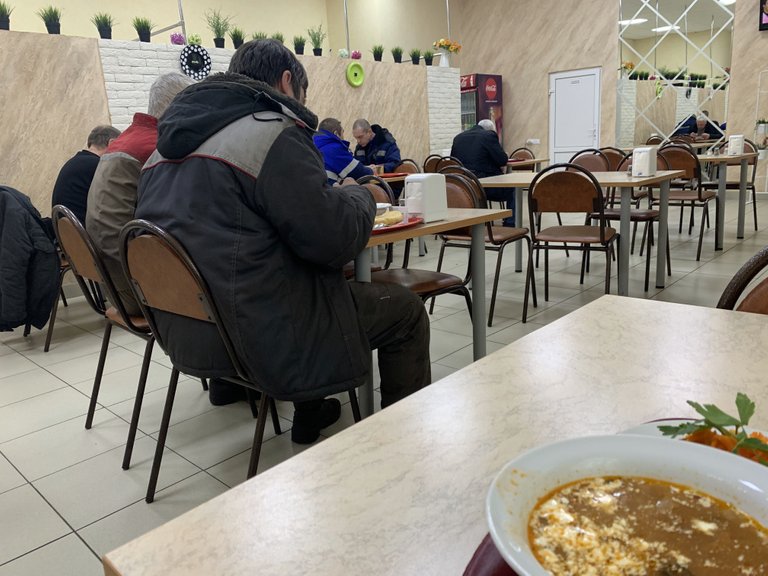 When I had lunch, a group of people came into the hall and stood at the food distribution counter. Basically, all the visitors were in working overalls and a new group of people had the words "Gazprom" on their backs.


Friends, I hope you enjoyed my #MarketFriday hosted by @dswigle.
The location of the store can be seen on the pineapple map


Thanks for reading...
Follow Me For Daily Posts!
Good luck and have fun
@apnigrich