Good afternoon, Hive Bees!
This is my entry for the PhotoChain Challenge: 25th Edition, hosted by @davidesimoncini.
The keywords for this edition are Lying Down and Playa, picked by the previous winners @isabelpena and @jlgc.
This is a very tiny fluvial beach by the river Isar. There is not much space but there are a few spots here and there, where you'll find the locals lying down, simply relaxing... or hanging out with their friends while having some beers and snacks.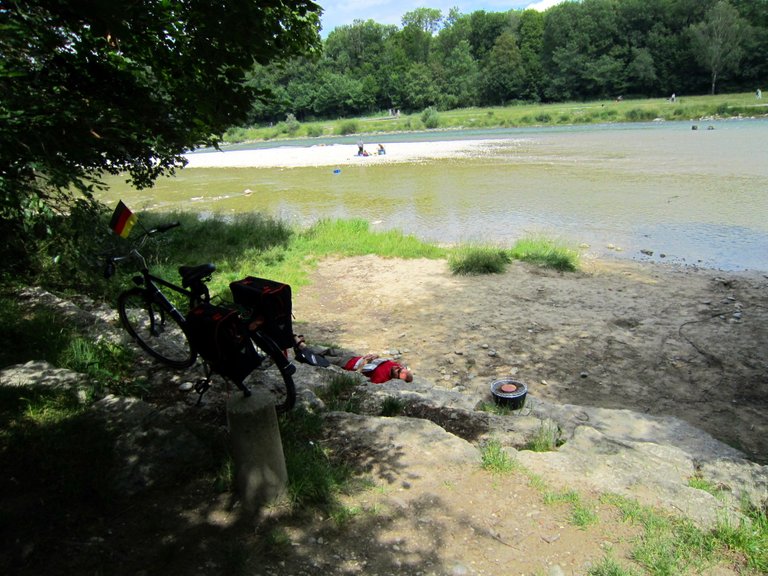 This guy was resting when I got there... but soon after he started reading his newspaper. Or was he simply covering up the sun from hitting his eyes? I don't really know...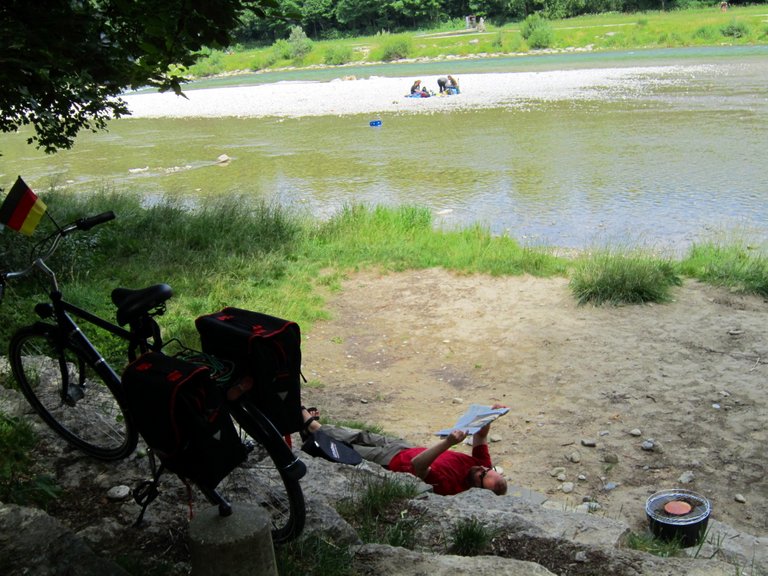 He was cooking a burger in a grill so my guess is that he was reading to avoid falling asleep and burning it to ashes. 🤭
I took a couple of shots and moved on.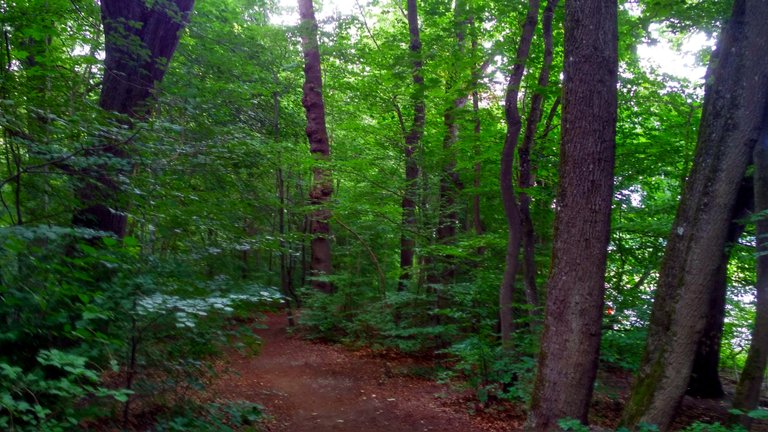 There is a path along the river shore that is perfect for a stroll, even on the hottest days, as there is vegetation all around to keep you cool at all times. 😎
---
Location
Munich - Germany
Cameras
Canon IXUS 210
Xiaomi RedMi 3
Photos
3 (Edited with GIMP)
---
If you want to to participate, here's the link again: PhotoChain Challenge: 25th Edition
---