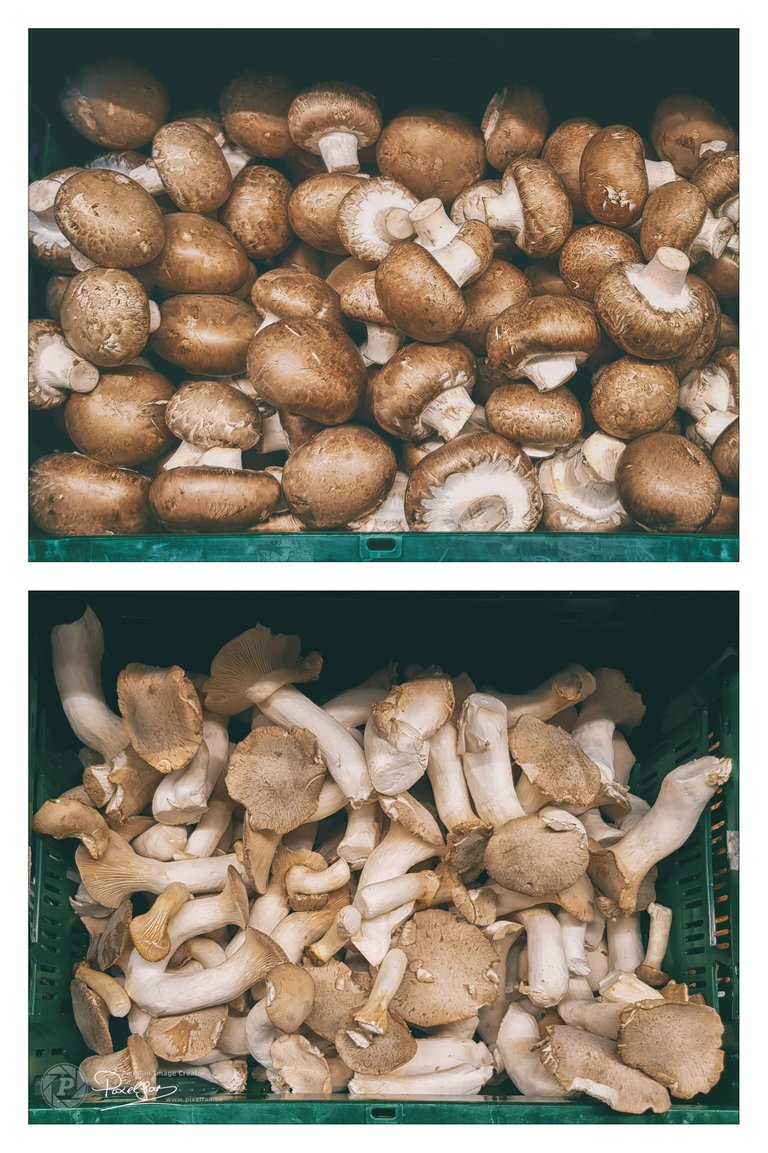 ---
When the mushroom season arrives, you simply cannot miss it.
They can be found everywhere. On instagram, on twitter, on facebook... yes, even here!
Thousands and thousands of pictures of mushrooms. One more beautiful than the other.
It seems as if everyone goes into the woods around the same period every year to capture the most beautiful gnome houses on the sensitive plate...
But this year I also participated!
However, there are 2 issues I was facing...
- I live in a city, not near a forest.
- I'd rather be lazy than tired...yes, I admit it.
But as you can see above, I managed to capture several hundred typical wild city mushrooms in their natural habitat.
Ok, ok... they're all close together and I didn't have to walk far to find them... the store is just behind my corner.
But I did have to take risks!
What risks? Well, just try to explain what you you're doing to the shop security when they think you're taking pictures of the price tags for the competition...😉😂
---
You liked this post?
Right you are 😉
Just follow me here to make sure you don't miss any new work. As you can see below, you will be in good company... my 3 skinny friends are waiting for you 😉


BTW: I will not ask you to upvote my posts… deep down inside you know you have to 😉
Curious to see my other work?
Although I spend most of my time here, you can also find me in other places… just take your pick…