No, I cannot paint, but I love nature scenes and also true nature.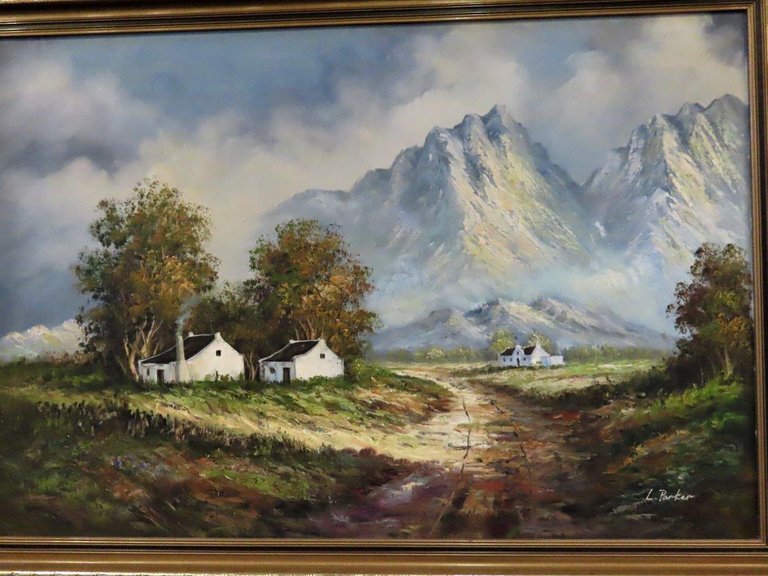 A lovely painting that depicts true Western Cape life in its beauty.
So I am doing things a bit different here today. I will show you landscapes interspersed with paintings that I love. I had a choice, as I could show either a full post of paintings, or a full post of landscapes, but why not rather combine the two for a great effect?
The paintings were done by local artists and the landscapes were done by Mother nature.
Come and have a look.
A bit hazy in the late afternoon heat below.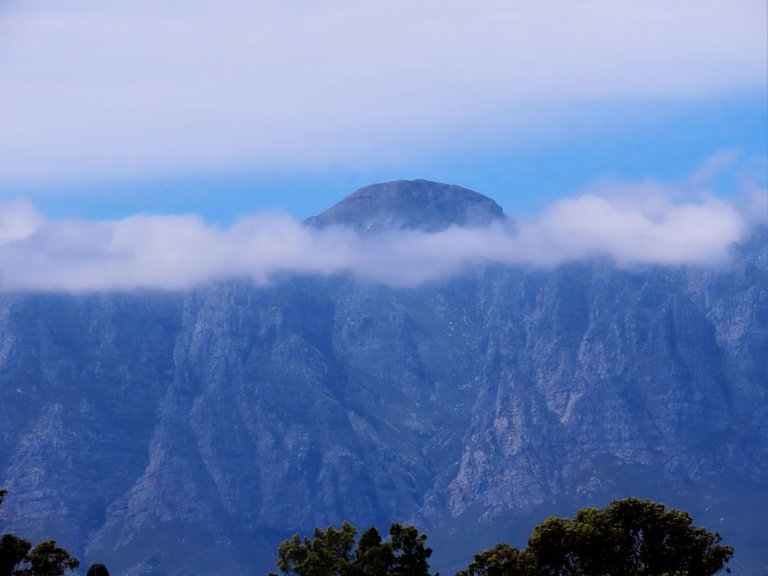 In this photo, the hills interrupt the flow of the mountains, as the mountain range runs around the back of the hills to end in the ocean.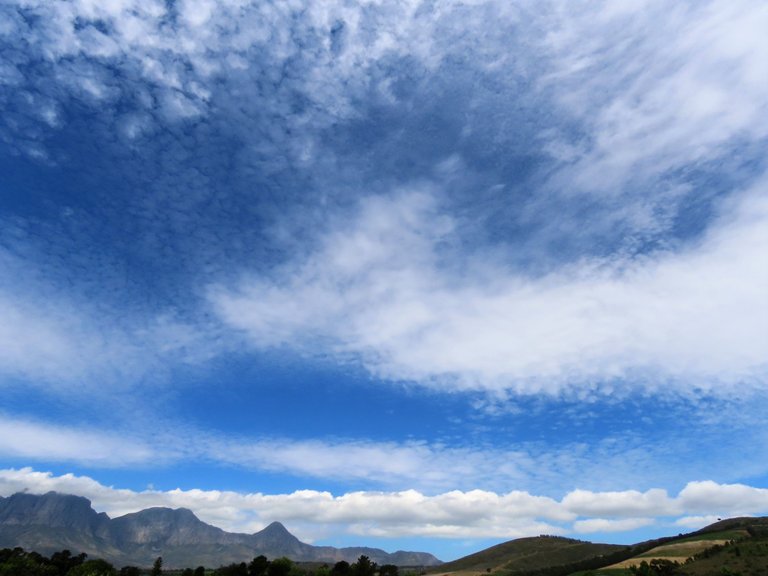 A lovely and colorful still life painting here.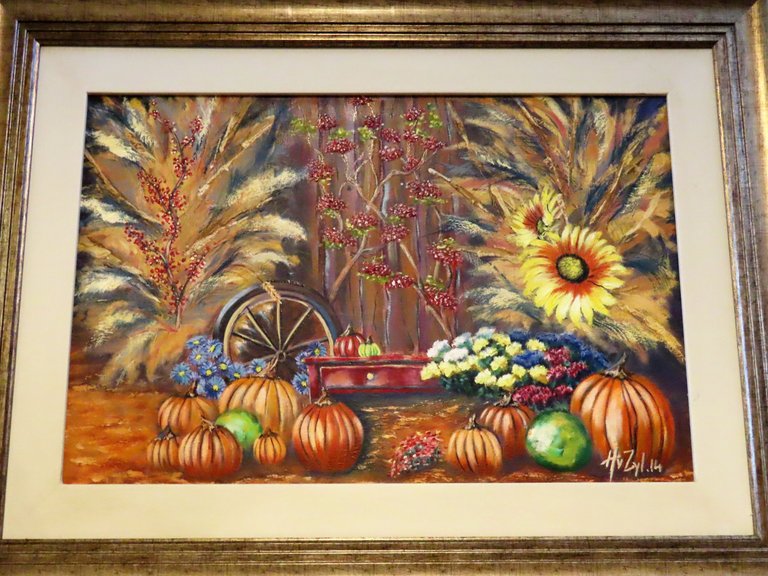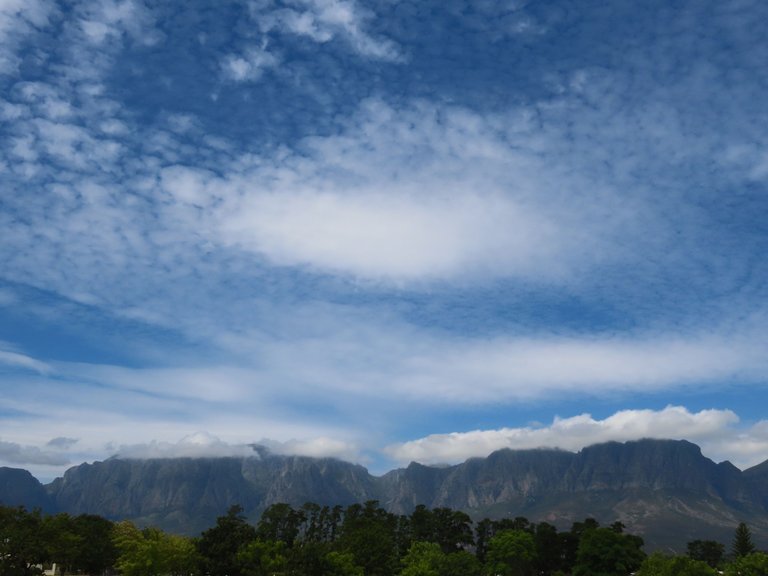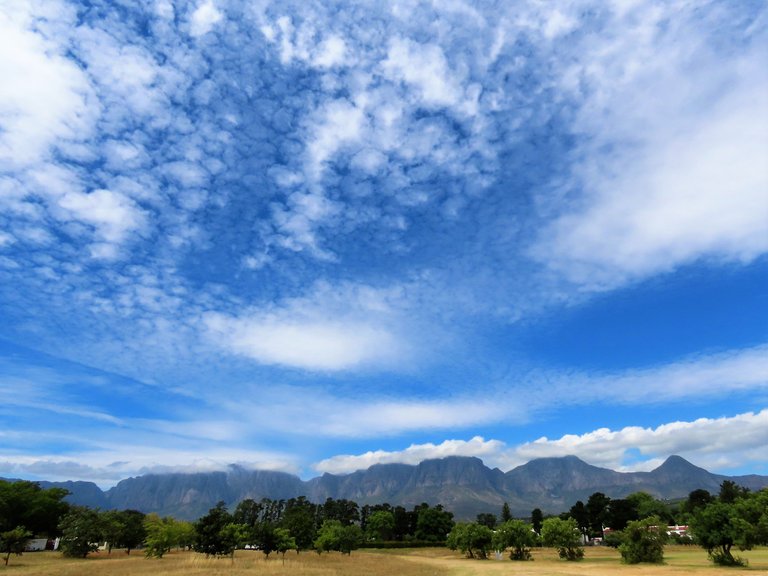 Another beautiful artwork here below.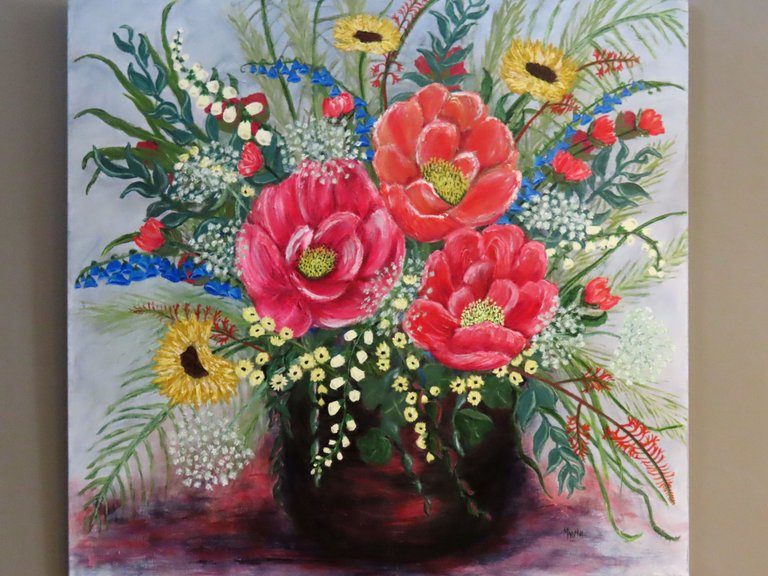 And then a closer look at that patch of land on the hill, covered by lines of trees to protect it against the strong winds.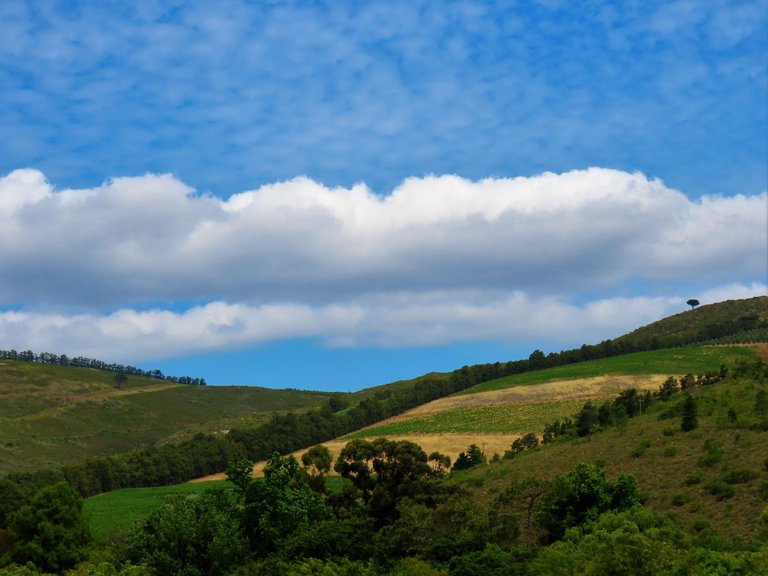 I love the hills and here is another shot a bit further out.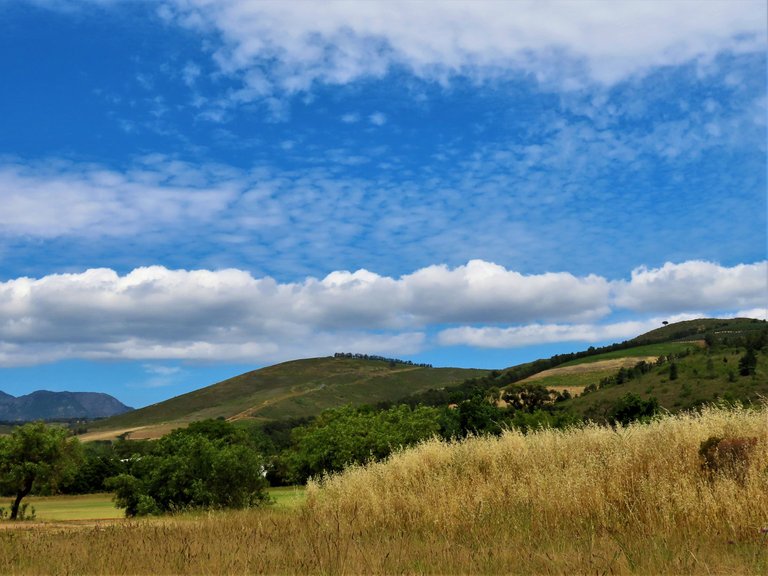 Colors galore and one can only stare in wonder at the beauty that surrounds us. Some people say that they know me now, as they often see me out here with my camera.
I always wonder how a person can know another person if they only see him with a camera :)
Maybe they mean that they have gotten used to me and my camera?
Any case, I can never get enough of the sights as nature conjures up so many different images of the same sights. A real variety almost daily and the clouds form a major part of the changes.
I am sure that you will agree that this is beautiful?
And That's All Friends.
Photos by Zac Smith-All Rights Reserved.
Camera: Canon Powershot SX70HS Bridge camera.
Thank you kindly for supporting a post on behalf of @papilloncharity