---
This video took a few days to upload and was intended as a wednesday walk but I ended up posting for that, so enjoy the video as is :) A lovely chilly day of frozen seaside.
Tho we've been blessed with a rather warmish and nice Winter, the Usual Cape Cod winter, of days of snow then rain and usually temps above freezing, we had one frozen day and I wanted to share that as today's walk...Our saltwater harbor froze: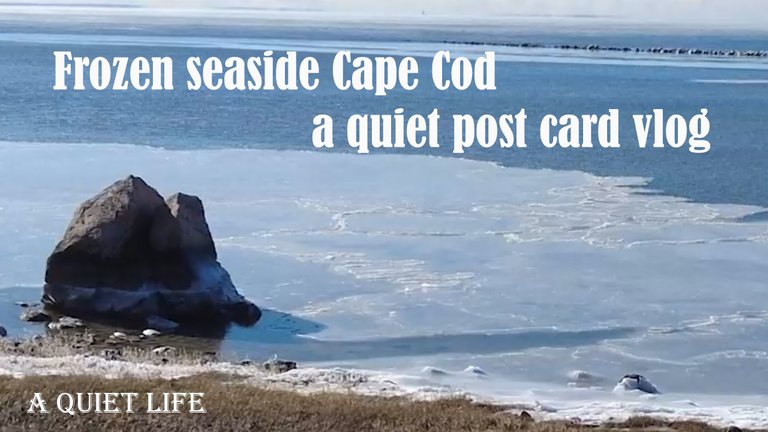 The sky was brillant blue and one would call the day 'sharp and cold' like a new copper penny.
The ice, like shaved ice on hot Summer days, piled along the sea's edge as the tide slipped out, with little waves depositing the frozen debris:
It was lovely to have such a day when it was presented as it was: We had a week of above freezing then one cold night, this day of bitter ice and wind, but it's beauty could be enjoyed as we knew the temps would rise into the evening.
And today we have warmer temps and yesterday was like a Spring day. The variety of weather this time of year in Coastal New England (at least Cape Cod area) makes for never a boring day.
---
If you'd like to follow my Work Here are some Links:
My Website
Instagram
Twitter
My 3Speak Channel
NFTshowroom
MAKERSPLACE
---
▶️ 3Speak
---
▶️ 3Speak