All the leaves are brown
And the sky is grey
I've been for a walk
On a winters day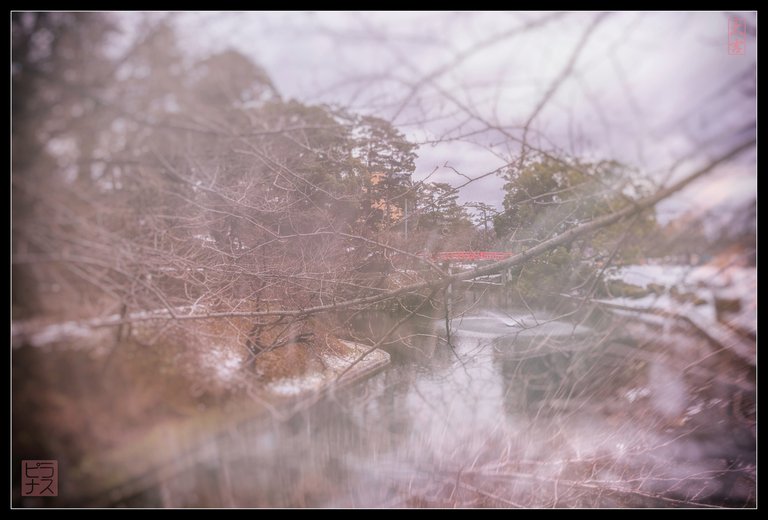 No churches to stop into near this area, but there is a shrine nearby. I wonder if the head priest there likes the cold cause he knows I'm gonna stay.
Joking aside, this is a view I see often as I usually take a shortcut through this park on my way to and from work. The red of that bridge stands out so much more in the otherwise white and grey of winter.
❦
| | |
| --- | --- |
| | David LaSpina is an American photographer and translator lost in Japan, trying to capture the beauty of this country one photo at a time and searching for the perfect haiku. |
If this blog post has entertained or helped you, please follow/upvote/reblog. If you want to further support my writing, donations are welcome.
BTC: 1Gvrie5FDBNBb6YpGBiaTvA5AyvsP814BN
ETH: 0x2Ce5c2b5F3f1a888b50A7bA9002E4F742784dF9c
LTC: LUVLvatsFqCubrJAVmCNQaoUdFAdnUCysU
BCH: qrzdazep5xfxax0ydppun89cxfts2vup9q4wnfn025
Dash: XoGzWrhdgbLKBG5kn4GjWfaJDJ6AWkDiqU