Click above to watch video and listen tot he song "The Wandering Mind"
Spring has arrived (though it remains unusually cold where I live and I still feel I'm in hybernation) but I wanted to share this video I've just finished editing. It is called "The Wandering Mind" and compiles two different locations in Navarra (Spain) where I live. It was born from pure improvisation, I composed the tin whistle flute part on the spot and then I added more instruments and improved the audio at my home studio. I call this collection of almost improvised compositions in Nature "Incantations" and I've already made compositions for every season and points in between all through The Wheel of the Year. This is its most recent addition.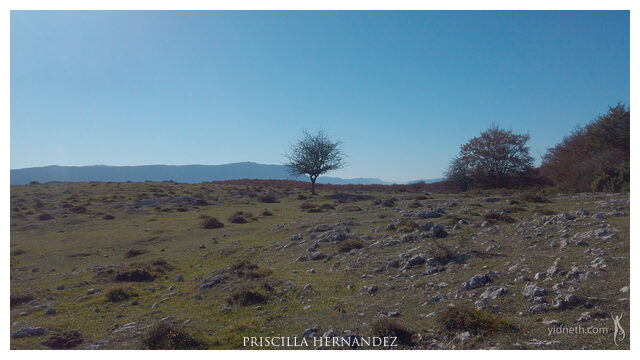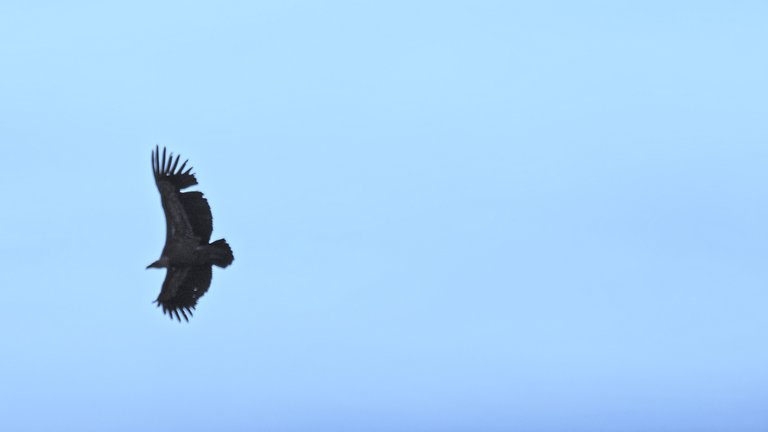 Above: There are bearded vultures and Griffon Vultures in the area. Spain also contains 75 percent of the world's Griffons (also known as "Spanish Vultures"). They are scavengers and sometimes in these plains you can find the ossuaries which certainly turn into eerie places. Still they were hovering over our heads when I filmed this and the wing span and gliding is so majestic and magnificent that my mind was soaring on their wings. Despite what many people think I find them really beautiful too.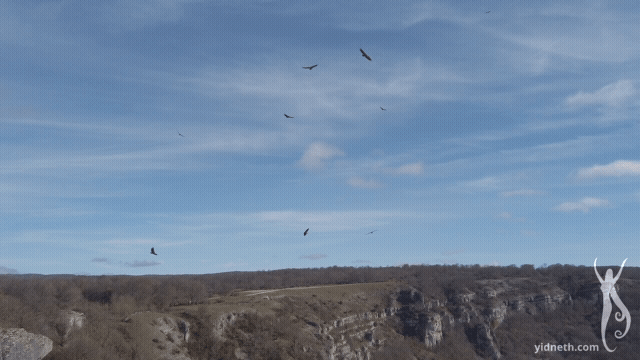 I have a weak spot for solitary trees... So when I spotted the place, the naked branches crowning the extensive plain I just picked my tin whistle out of the bag (and happened to be already wearing an appropriate garment as I filmed part of "Why don't you let go?" (check my previous song) that day and I had brought some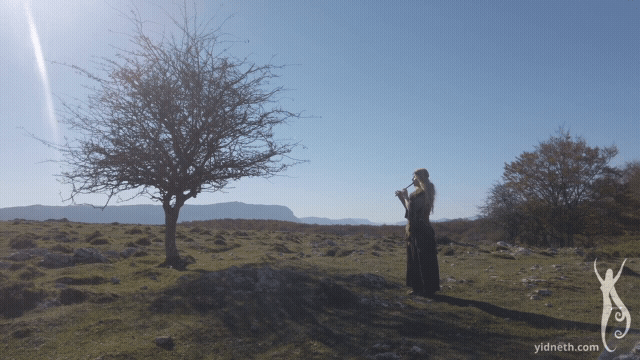 You can download the song here
For those wishing to support further you can download/purchase the song from my bandcamp page at https://priscillaherandez.bandcamp.com where I also have my entire discography (except for the covers) both the ones that are on spotify and those which are only on youtube and patreon.
I also have a patreon page at https://patreon.com/yidneth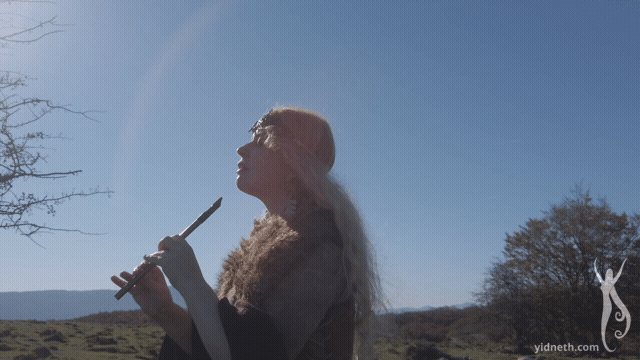 >
Though I'm grateful enough to share it here and really thanks in advance for all the feedback you can provide. Grateful if you can leave a comment on my youtube channel too to make it grow.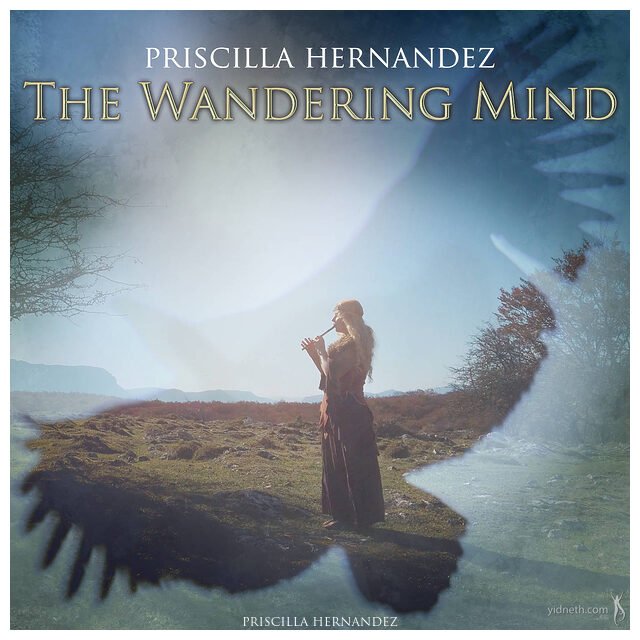 ps. Note: Thanks to Eve Platero for my handmade Oak earrings and "Los Tesoros de la Ayalga" for my beautiful crown. Collar is faux. I don't support fur trade (in any way) not even for historical reenactment.
Support me following on my network. Sígueme en las redes
Please comment to encourage. I will upvote every meaningful feedback with proof of reading
Until next! And thanks for your support!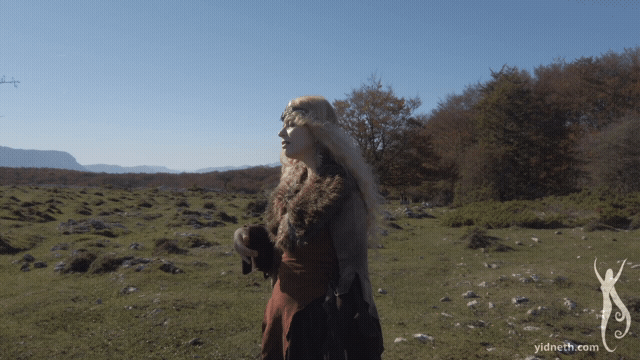 All photos in this post are (c) to myself @yidneth in collaboration with @hedac
Filmed in Navarre, Sppain (late 2021 and early 2022)
If you liked this one consider to watch my playlist of "MUSIC INCANTAITONS IN NATURE"
As I mentioned these compositions I compose in Nature are more candid and folk but full of spirit. I have been filming many all through the seasons. Here's a youtube playlist compiling them all
https://www.youtube.com/playlist?list=PLfu7TASV8SHWEsKTvWnqndOM29FrU1KnJ
Priscilla Hernandez singer/songwriter
https://yidneth.com