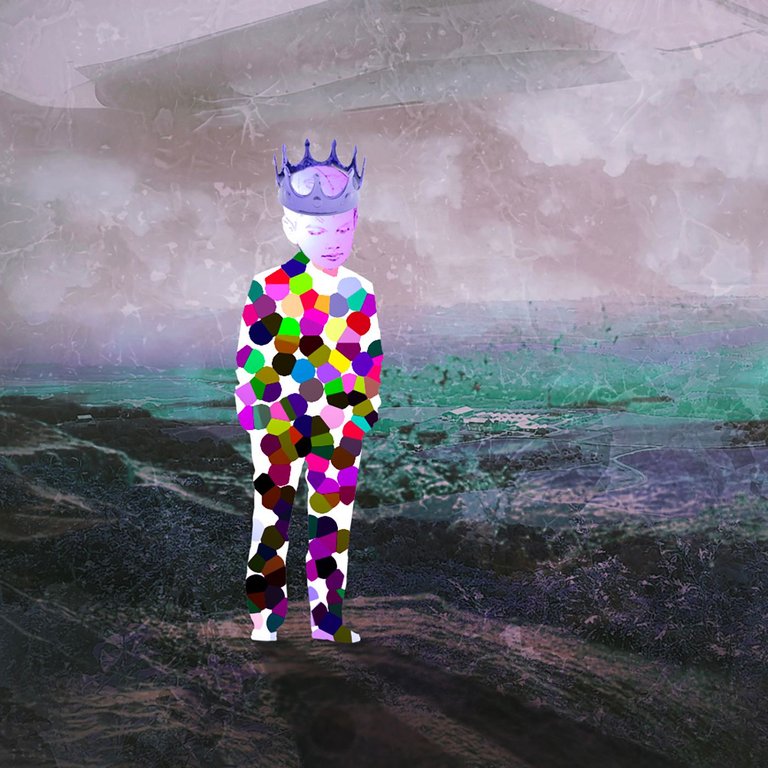 This is a track I recorded last year in January 2020. I am posting it today because it was written for this particular time in space. Life is changing fast and if you take a sec to look back, a lot changed since January 2020.
I knew it, this is a skill I have and the lyrics are a monologue by me, from last year, talking to the me of now. Maybe that doesn't make any sense but it does regardless.
To have an easy access to a @juliakponsford is quite a good thing, so I asked her to record the chorus hooks with her angelic voice but also we shared files to create the artwork of the track, which is a collaboration as well.
---
NO RULER OVER YOU
This is what you wanted to do
You are drunk with the truth
Definitive and rare coronation
The king is dead and reborn from ashes to the highest elevation
No ruler over me, no ruler over you
The celebration is on
For a long time you knew
You're the one, the prodigal son
Freedom is at hand
This is where you realize you won
Killing without a gun
Owning immaculate land
Claiming to be a gift to mankind
They can't even see that they are blind
When pursued, unable to protect
You are not even there I checked
You're rocky and unwise
for a whole lot of reasons.
making abstraction of your allies
from all kind of seasons
This is what you wanted to do
You asked for the truth
The king is dead and now he's alive in the prime of his youth
This is what you wanted to do
No ruler over me, no ruler over you
The king is alive and in the prime of his youth
No ruler over me, no ruler over you
It's all good
We have plenty of food
---