---
50 bpm for 50th show
A highlight from my 50th show on Brixton Radio. To celebrate I was back on the full modular wall and only multiples of 50 bpm (speed).
We did 50bpm, 100bpm and 150bpm and I actually think I mostly liked this slower 50bpm section (which is the slowest I've ever played). What do you think?
Mid stream artwork!
Big thanks to @primaudia for capturing the following and turning into a piece of art for viewers - during the show! That's the first time anyone has done anything remotely like that and I think it's super awesome.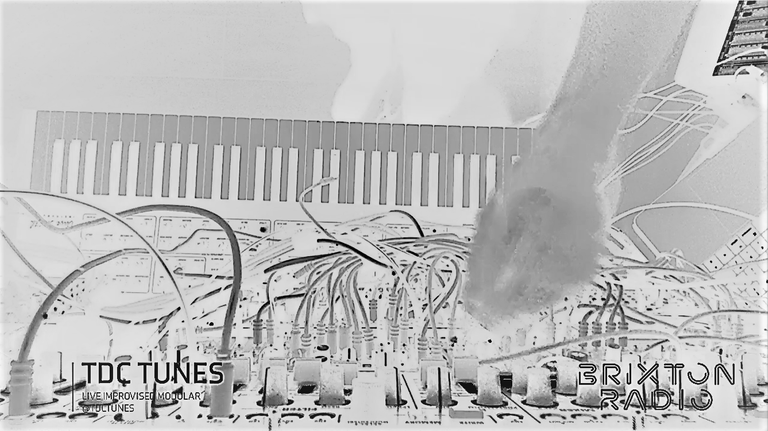 I love the interactivity of the audience on the show now to the point that sometimes I want to stop playing and just chat with you guys in the chat channel!
Twitch Bot
Oh yes and the twitch bot allowing you to change the lights in my studio was back after a few weeks off.
There was a new camera angle too - looking directly down from the top of the modular wall. Viewers on Twitch can also issue commands to change the camera angles.
In other words I'm getting help from viewers to run the visual aspects of the show so I can concentrate on the music!
See you next week
I'm live every week from 9pm uk time on Brixton Radio and my Twitch channel.
Thanks again to Brixton Radio for airing my crazy electronic music making!
---
▶️ 3Speak