Hello everybody! 😊
How are you doing?
I´m doing great! Just working on some Halloween music today and I wanted to make a big announcement! 😃
I love dark stuff and of course Halloween!
So there was no other way than doing a big Halloween Party this year! 🎉👻🎃💀
This part will take place in the PIZZA Discord. If you still don´t know this awesome Hive Community, you need to join now! PIZZA is all about crypto, gaming, music and just fun and lot´s of cool people!
SAVE THIS DATE GUYS!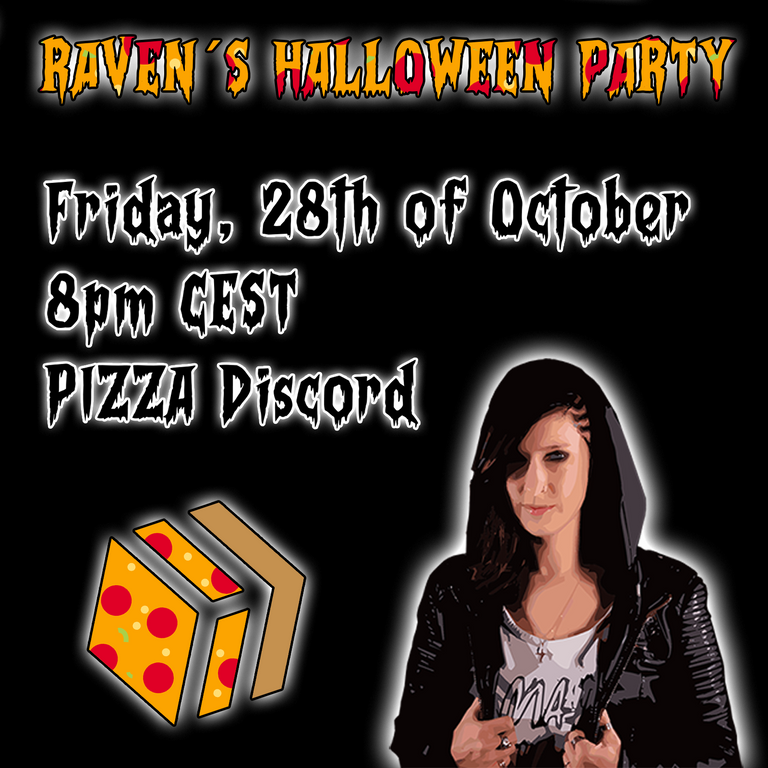 This will be a huge party with lot´s of cool stuff!
- Not only one but two very special Halloween drops for my fellow $RAVEN holders!
If you still don´t have any $RAVEN, you should get in now! Read more about it here.
- Lot´s of fun games, trivia and giveaways
- Lot´s of creepy music
Buuut, we won´t just listen to normal Halloween Music. We will show awesome new music from lot´s of great Hive musicians!
We are doing a PIZZA Community Album this year!
Yes you heard right! And we still take more submissions for this album. We would feel honored to have you on board as well! So if you are a Hive musician, please submit your track now!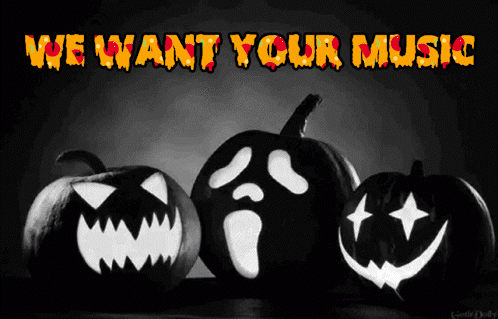 Here are more details about it:
- You can produce any genre you like. It doesn´t matter if it´s electronic, rock, folk, pop, or whatever else you like to produce
- You can produce own songs or remixes of other songs
- It just needs to have Halloween vibes
- If possible, please send us a song, which is not released anywhere else yet (You can upload it to other platforms after our release of course. The still hold 100% of the rights of the song)
- Please send an .mp3 file with 320kb with Artist and Song name in the file name
- Send us a link you want us to feature - no matter if website, social media, music link
- Please send us your artist logo
The deadline until we need your song is the 15th of October.
Please either send it to raven@twinsoulrecords.de or to me in Discord Raven#8439.
---
What is in for you?
Like last christmas, we will release it on the PIZZA website for people to listen to it and be able to make donations.
These donations will be divided amongst all artists that contributed a song to it.
We are also think about minting this album as an NFT and earn a little more for the artists, but this is not decided yet.
---
Part of the incomes of this post already goes into the donations pool for the artists that contribute to the album. So please guys, upvote and share this post! So we get alot of submissions, attention and donations for this album. Thank you so much!! 💜
So guys, help me spread the word. Tell your Hive music friends to submit music for our album, save the date and look forward to an awesome Halloween party with lot´s of fun and prizes! 😃😈👻💀
I look forward to seeing you there!! 🎉
Best regards,
RAVEN 🐦🎃

---
I am very thankful for everyone who supports me on my journey!!