In today's post, I'll show you a summer day that started sunny and ended cloudy with a bit of soft, quite enjoyable rain. I mean, a bunch of old photographs taken on that occasion is all you are about to see here, not the entire day.

(Enlargeable)
The year was 2016. 5th of September was the exact date.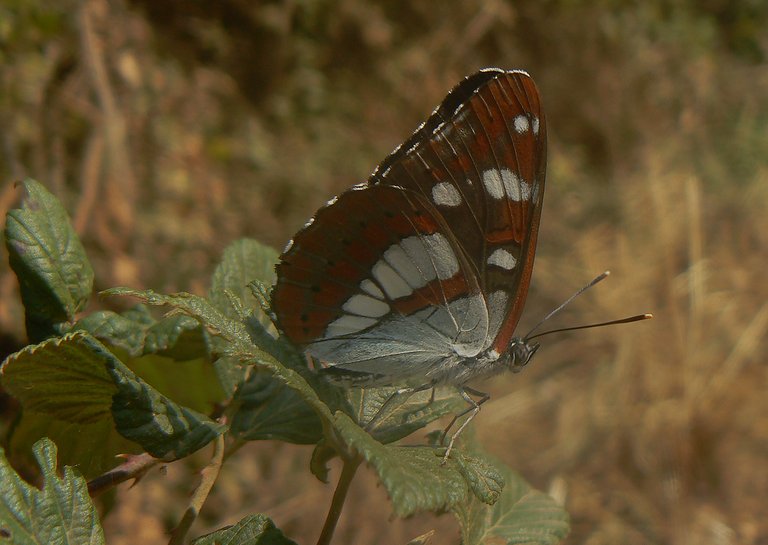 This is the Limenitis reducta, commonly known as the southern white admiral.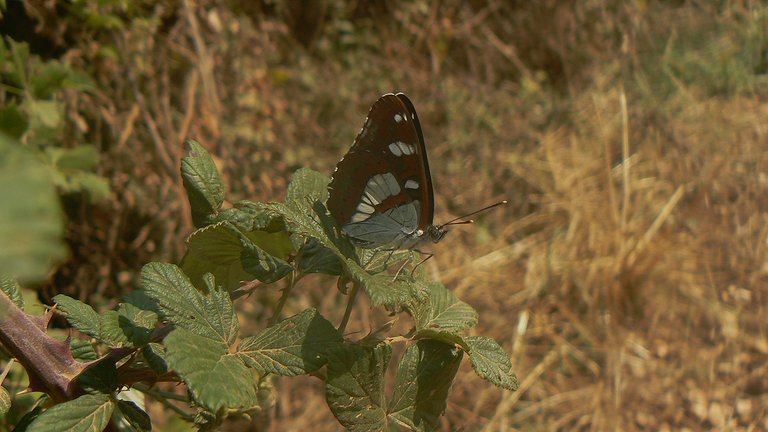 A butterfly from the Nymphalidae family.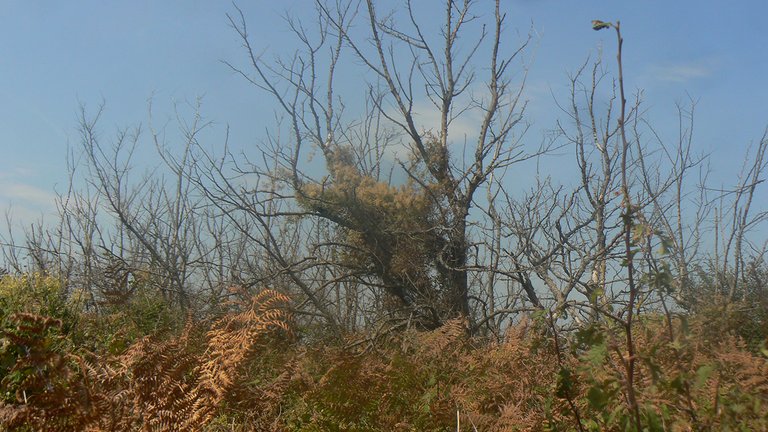 Here you can see a bit of the scenery. Shrubs. Small trees. Fern. All that good stuff.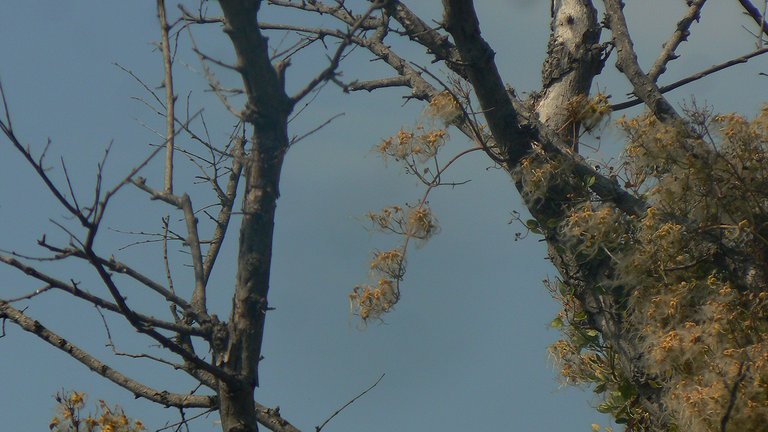 In this shot, I zoomed in on some barren branches and the Clematis vitalba climbing plant that has produced plenty of fluffy seeds.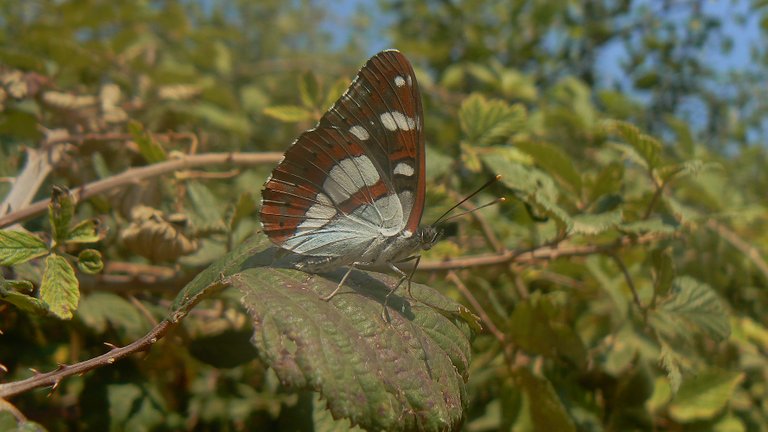 (Enlargeable)
The butterfly was flying back and forth along the line of shrubs by the side of the dusty, unpaved road, and stopped to rest on the Rubus ulmifolius plant on a few occasions.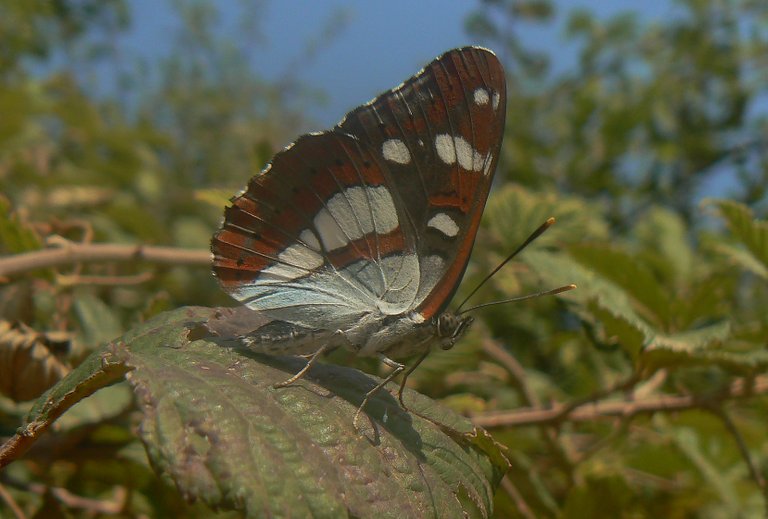 (Enlargeable)
Each time the Limenitis reducta stopped, I took a couple of butterfly portraits.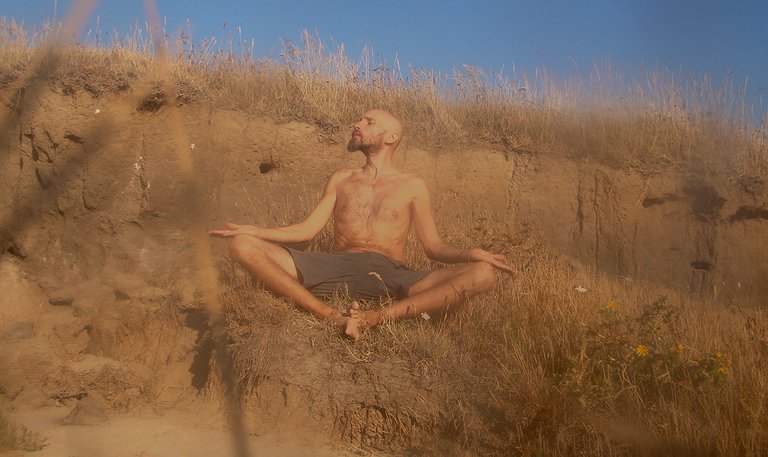 You can see me doing a sunbathing meditation in this photograph. I mean, it wasn't a proper meditation. I'm just posing. Just pretending. The sunbathing was real though.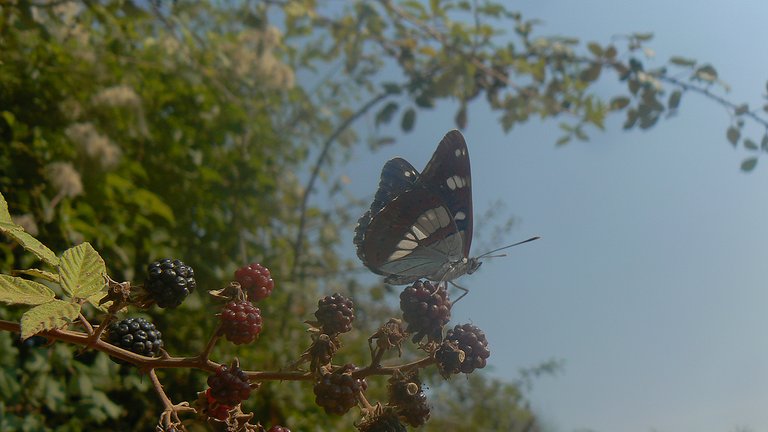 At one point, the butterfly landed on the delicious fruits of the Rubus ulmifolius.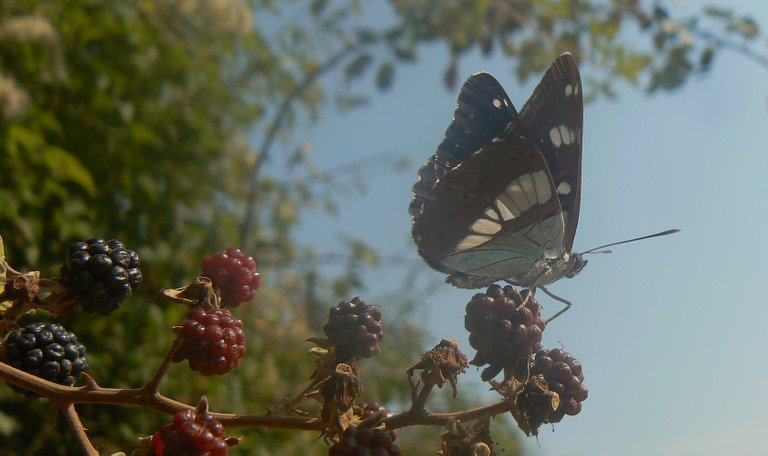 (Enlargeable)
Rubus ulmifolius is a very sweet and fragrant species of blackberry. In the following photograph ...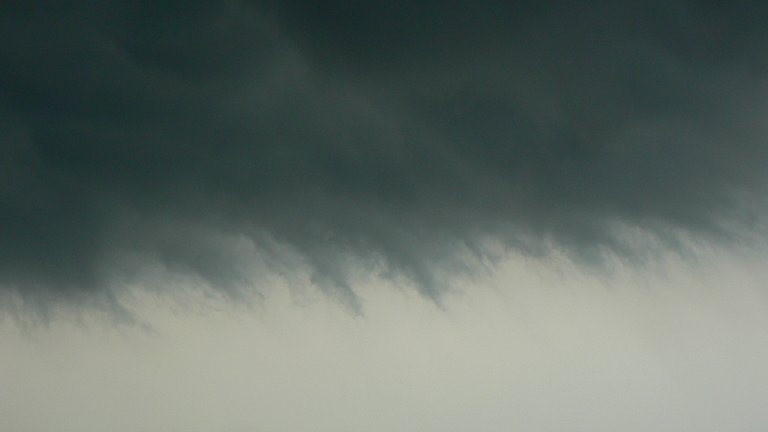 ... you can see the clouds approaching.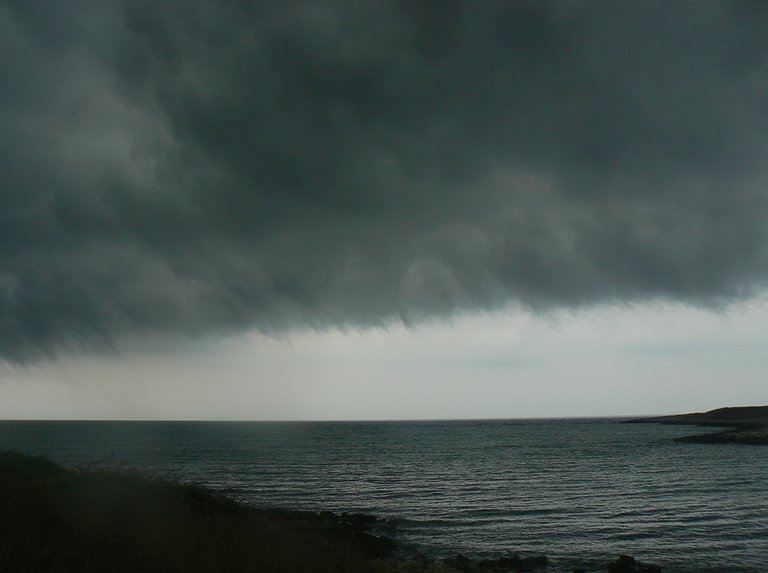 The change of the weather brought a heavy, sultry air.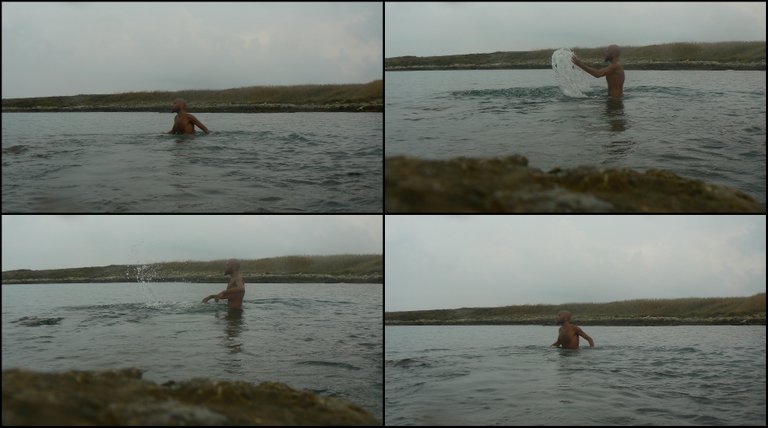 (Enlargeable)
Here you can see me enjoying the refreshment in the shallows. I was running back and forth between the land & the sea, from in front to behind the camera, to get these shots.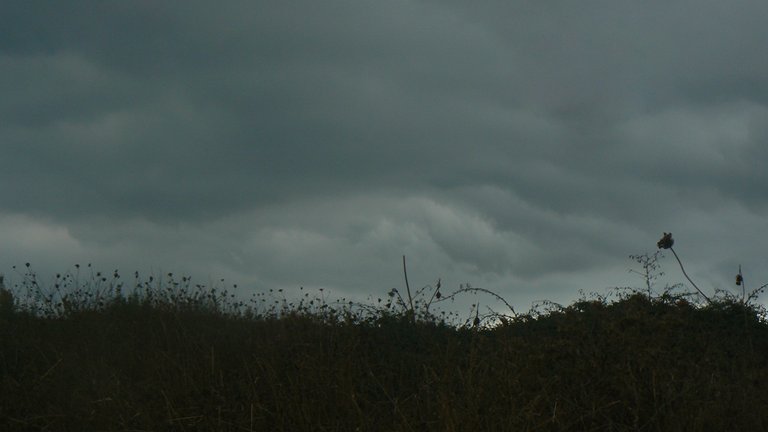 I like this kind of weather. I mean, is a bit heavy from a meteoropathy perspective, but it looks cool in photographs.
(Enlargeable)
An hour later, after a short rain ...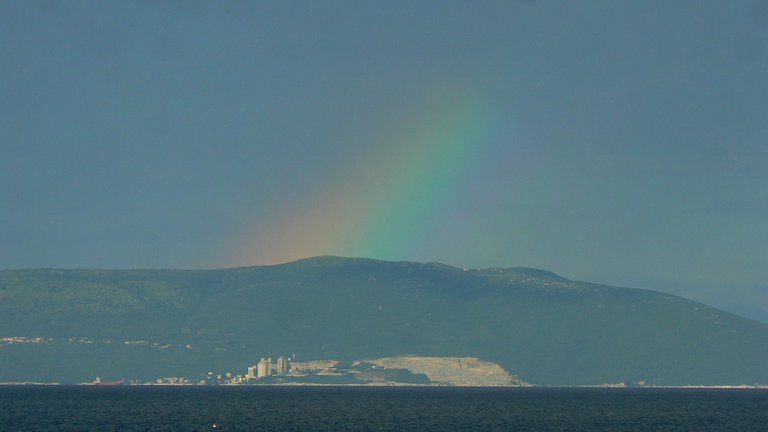 ... a small piece of rainbow appeared above the scenery across the bay.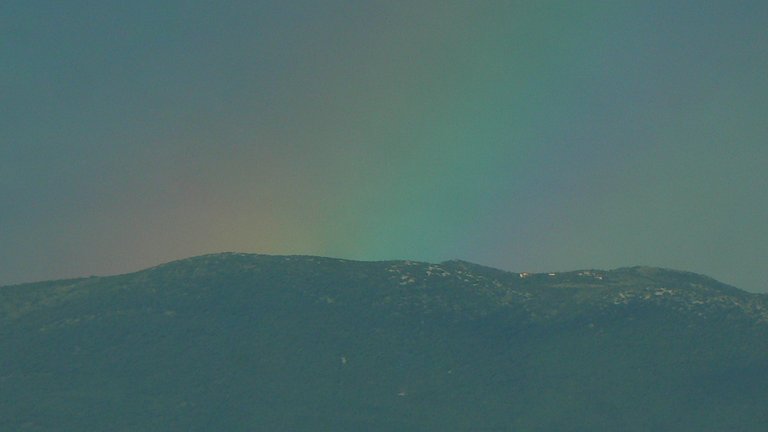 And that's it. The post is almost over. Some minutes from now, when I publish these summer memories ...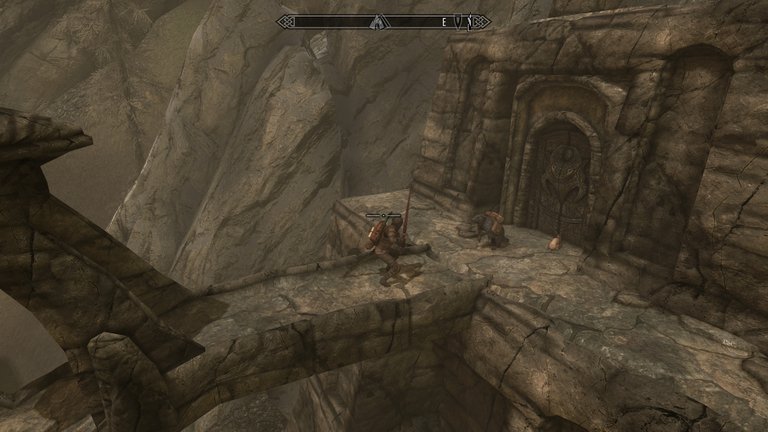 (Enlargeable)
... I'll continue playing The Elder Scrolls V: Skyrim. Here you can see a screenshot I took earlier today. Exploring some ancient ruins filled with traps & treasures was an unforgettable experience.
AS ALWAYS HERE ON HIVE, THE PHOTOGRAPHS ARE MY WORK.