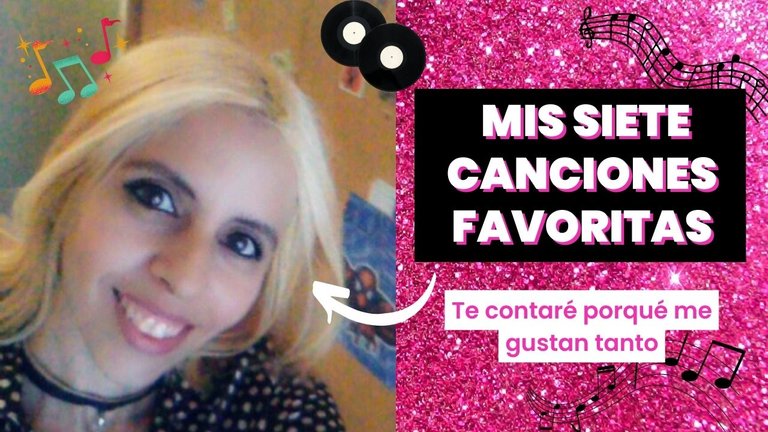 (Imagen diseñada por mi en el editor de Canva)
Image designed by me in canva editor
Hola mis queridos amigos de esta hermosa comunidad, hoy quiero compartir con ustedes mis siete canciones favoritas y explicarles qué las hace tan especiales para mí, porqué me gustan tanto, y de la misma manera me gustaría invitarlos a que me cuenten cuales son sus canciones favoritas y cuál es la historia detrás de ellas, me gustaría conocerlas. Espero que les guste.
Hello my dear friends of this beautiful community, today I want to share with you my seven favourite songs and explain what makes them so special to me, why I like them so much, and in the same way I would like to invite you to tell me which are your favourite songs and what is the story behind them, I would like to know them. I hope you like it.

Verán, canciones favoritas tengo muchas pero para no hacer el post demasiado largo decidí escoger solo siete. La mayoría de mis canciones favoritas cuentan una historia, son como escuchar un audio libro donde el narrador canta, de verdad amo ese tipo de canciones porque puedo visualizar todo mentalmente, así que sin más preámbulo comencemos con este top.
You see, I have a lot of favourite songs but in order not to make the post too long I decided to choose only seven. Most of my favourite songs tell a story, they are like listening to an audio book where the narrator sings, I really love those kind of songs because I can visualize everything mentally, so without further ado let's start with this top.
El orden de este top será regresivo, es decir desde el 7 hasta el 1, siendo la séptima mi canción menos favorita (lo que no significa que no me guste, ya que si fuese así no estaría en este top) y la número 1 la mejor de todas (en mi opinión)
The order of this top will be regressive, that is to say from 7 to 1, being the seventh my least favourite song (which doesn't mean I don't like it, because if it was like that, this song wouldn't be in this top) and the number 1 the best of all (in my opinion).
Número 7 "La Foule" de Edith Piaff
Númber 7 "La Foule" by Edith Piaff
Yo soy una amante empedernida de la música antigua, de verdad, desde que era niña, y siempre me decían los mayores que yo era un alma vieja en un cuerpo jóven, así que cuando comencé a estudiar francés en el colegio, poco a poco fui interesándome en la cultura francesa y desde luego en su música, fue así como conocí a Edith Piaff. Probablemente a algunos no les guste su color de voz, pero lo que más me llama la atención es su forma de interpretar las canciones, la fuerza de su voz y el hecho de que casi todas cuentan una historia.
I have been an inveterate lover of old music, really, since I was a child, and I was always told by my elders that I was an old soul in a young body, so when I started studying French at school, step by step I became interested in French culture and of course in French music, and that's how I got to know Edith Piaff. Some people probably don't like her voice colour, but what strikes me most is her way of interpreting songs, the strength of her voice and the fact that almost all of them tell a story.
La Música de esta canción fue escrita por el argentino Ángel Cabral en 1936 y originalmente llevaba el título "Qué nadie sepa mi sufrir", era una canción acerca de un desengaño amoroso, pero Edith Piaff la oyó en 1953 y decidió grabarla respetando la música de Cabral, aunque con otra letra, la cuál fue de Michael Rivgauche.
The music of this song was written by the Argentinian Ángel Cabral in 1936 and was originally entitled "let no one know of my suffering", it was a song about a heartbreak, but Edith Piaff heard it in 1953 and decided to record it respecting Cabral's music, although with other lyrics, which were written by Michael Rivgauche.
"La Foule" de Edith Piaff cuya traducción al español significa "La Multitud" nos cuenta la historia de una chica que va caminado por la calle muy concurrida cuando de pronto se ve frente a ella a un hombre que llama su atención, fue como amor a primera vista, posteriormente, la multitud los rodea a ambos y quedan atrapados en medio de la gente, pegados uno contra el otro por unos minutos hasta que poco a poco la misma multitud que los acercó, los aleja y ella lo pierde de vista.
"Edith Piaff's "La Foule" tells the story of a girl who is walking down a busy street when suddenly she sees a man in front of her who catches her attention, it was like love at first sight, then the crowd surrounds them both and they get caught in the middle of the crowd, stuck against each other for a few minutes until little by little the same crowd that brought them together, pushes them away and she loses sight of him.
Me gusta la forma en que ella interpretaba esta canción en vivo, ya que más que cantar con su voz, interpretaba con su cuerpo la situación, sus manos a los costados, como si de verdad estuviese atrapada en medio de una multitud, luego recrea con sus brazos como la gente los impulsa a ambos en una especia de danza.
I like the way she performed this song live, because rather than singing with her voice, she interpreted the situation with her body, her hands at her sides, as if she were really trapped in the middle of a crowd, then she recreates with her arms how the people push them both in a kind of dance.
Número 6 "Louis" de Franco de Vita
Number 6 "Louis" by Franco de Vita
Wow! Esta joya ochentera del cantautor venezolano Franco de Vita, si bien surgió cuando yo era una niñita, no fue sino hasta mi adolescencia que la conocí y me llegó al alma porque me identificaba totalmente con ella por su letra, pues yo también quería cantar y soñaba con escenarios como el protagonista de la canción, mi mente viajaba por las nubes mientras escribía canciones y me imaginaba estando en los zapatos de los artistas más exitosos de la época.
Wow, this eighties gem by Venezuelan singer-songwriter Franco de Vita, although it came out when I was a little girl, it wasn't until I was a teenager that I got to know it and it touched my soul because I totally identified with it due to its lyrics, because I also wanted to sing and dreamed of stages like the protagonist of the song, my mind travelled through the clouds while I wrote songs and imagined myself being in the shoes of the most successful artists of the time.
(Imagen de mi propiedad tomada con un celular nokia)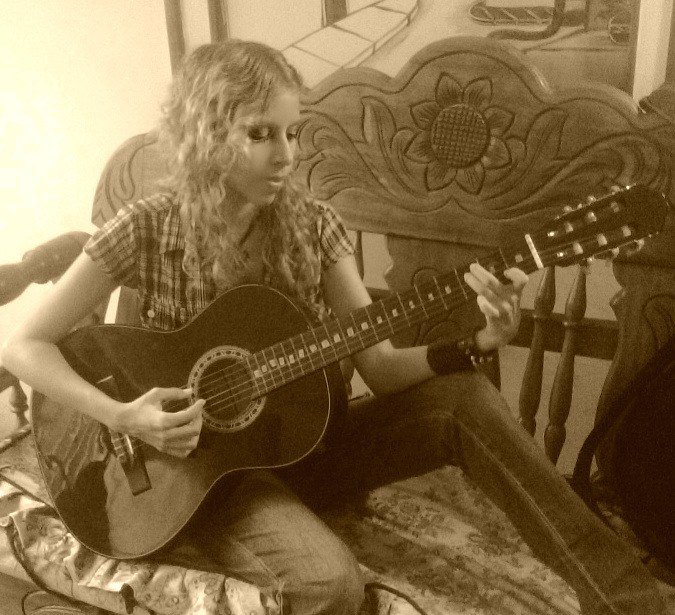 (Imagen de mi propiedad tomada con un celular nokia)

¿A quién no se le eriza la piel al escuchar la melodía del saxofón en la intro? le da un aire melancólico como preámbulo a la historia. También escuchamos de fondo un "tic tac" de un reloj que nos da la impresión de que el tiempo va pasando mientras comenzamos a pasearnos por la vida de "Louis", un taxista con grandes aspiraciones artísticas, fan de los Beatles y un buen soñador, aunque tiene muchas responsabilidades que lo traen a la realidad, y lamentablemente el tiempo pasa muy deprisa y el pobre hombre envejece sin haber cumplido su sueño de ser exitoso como cantante.
Who doesn't get goose bumps when listening to the saxophone melody in the intro? It gives a melancholic air as a preamble to the story. We also hear a ticking clock in the background that gives us the impression that time is passing as we begin to walk through the life of "Louis", a taxi driver with great artistic aspirations, a Beatles fan and a good dreamer, although he has many responsibilities that bring him back to reality, and unfortunately time passes very quickly and the poor man grows old without having fulfilled his dream of being a successful singer.
Número 5 "La Dama de la Ciudad" de Frank Quintero
Number 5 "The City Lady" by Frank Quintero

Esta canción es mágica para mí, no sé porqué pero siento que cada uno de sus acordes desde el inicio hasta el final me hechizan. La melodía es apacible mientras escuchamos la historia cantada por el propio autor, Frank Quintero. Él nos cuenta la anécdota de un joven sencillo, de pueblo, específicamente del llano, que sueña con una joven hermosa venida de la gran ciudad y que al parecer solo está ahí por vacaciones, pero el tiempo pasa y "La Dama de la Ciudad" no regresa, por lo tanto el corazón de nuestro amigo se rompe.
This song is magical for me, I don't know why but I feel that each of its chords, from the beginning to the end, enchant me. The melody is peaceful as we listen to the story sung by the author himself, Frank Quintero. He tells us the story of a simple young man, from a small town, specifically from the plains, who dreams of a beautiful young woman who comes from the big city and who apparently is only there for holidays, but time passes and "La Dama de la Ciudad" (The City Lady) doesn't return, so our friend's heart is broken.
Una de las cosas que más me gustan de esta canción es que los sonidos de fondo como las aves cantando, nos ayudan a visualizar mejor la historia mentalmente, esos efectos de sonido son perfectos para que la audiencia entre en contexto sin dificultad alguna, e incluso nos permiten empatizar con los personajes de la historia que estamos oyendo.
One of the things I like most about this song is that the background sounds, like birds singing, help us to better visualise the story mentally, those sound effects are perfect for the audience to enter into context without any difficulty, and even allow us to empathise with the characters of the story we are hearing.
Número 4 "He Ain't Heavy, He's my brother" de The Hollies
Número 4 "He Ain't Heavy, He's my brother" by The Hollies
Esta bellísima canción de 1969, y que en español se conoce con el nombre "No es una carga, es mi hermano", aunque fue interpretada por la banda británica, fue compuesta por Bobby Scott (música) y Bob Russell (letra) y supuestamente está inspirada en la historia de un sacerdote de un orfanato que abrió la puerta cuando escuchó que alguien tocaba, entonces vio a un niño tiritando de frío, parado en medio de la nieve con muy poca ropa para abrigarse, pero él llevaba cargado en su espalda a otro niño más pequeño, entonces el sacerdote se hizo a un lado para dejarlos pasar y le dijo al niño más grande "él debe pesar mucho para ti" pero la respuesta del niño fue "no es una carga, es mi hermano"
This beautiful song from 1969, known in Spanish as "No es una carga, es mi hermano", although performed by the British band, was composed by Bobby Scott (music) and Bob Russell (lyrics) and is supposedly inspired by the story of an orphanage priest who opened the door when he heard someone knocking, then he saw a little boy shivering in the cold, standing in the snow with very little to keep him warm, but he was carrying a smaller boy on his back, so the priest stepped aside to let them pass and said to the older boy "he must be too heavy for you" but the boy's reply was "He Ain't Heavy, He's my brother".
Sin embargo también he escuchado otra versión que dice que está inspirada en la historia de un fotógrafo corresponsal de guerra que estuvo presente en la guerra de Vietnan, entonces vio a un niño llevando a cuestas a su hermano más pequeño e hizo la misma observación que el sacerdote de la primera historia "él debe pesar mucho para ti" y el niño contestó "no es una carga, es mi hermano"
However, I have also heard another version that says it is inspired by the story of a war correspondent photographer who was present in the Vietnam war, then saw a boy carrying his younger brother and made the same remark as the priest in the first story "he must be a burden to you" and the boy replied "He Ain't Heavy, He's my brother".
Sea cuál sea la historia detrás de esta canción, es muy desgarradora, pero al mismo tiempo nos deja un precioso mensaje de lealtad y fortaleza, me gusta como los acordes van acompañando la historia de una forma sutil y melancólica, sobre todo con el sonido de la armónica. La historia también es una analogía de las dificultades que el protagonista encuentra en su vida, llevando a cuestas la enorme responsabilidad de su hermano, sin embargo no lo ve como una carga, ni como un estorbo, sino como un estímulo para continuar, visualizando siempre el destino sin rendirse, sabiendo que tendrán éxito.
Whatever the story behind this song, it is very heartbreaking, but at the same time it leaves us with a beautiful message of loyalty and strength, I like how the chords accompany the story in a subtle and melancholic way, especially with the sound of the harmonica. The story is also an analogy of the difficulties that the protagonist finds in his life, carrying the enormous responsibility of his brother, however he does not see him as a burden, nor as a hindrance, but as a stimulus to continue, always visualising the destiny without giving up, knowing that they will succeed.
Número 3 "Welcome to the Jungle" de Guns and Roses
Número 3 "Welcome to the Jungle" by Guns and Roses
Esta joya salió a la luz en 1987, yo aún era muy pequeña, solo tenía dos años, pero en mi adolescencia, cuando comencé a sentir fascinación por el rock y en especial por Guns and Roses, llamó mi atención de inmediato, sobre todo por su ritmo plagado de energía, sin embargo ahora, con una visión más adulta pude encontrar cosas interesantes en la letra, descubriendo que se trata de una analogía de lo que es la gran ciudad, conocida por algunos como "la jungla de cemento".
This gem came out in 1987, I was still very young, only two years old, but in my adolescence, when I began to feel fascinated by rock and especially by Guns and Roses, it caught my attention immediately, especially for its rhythm full of energy, however now, with a more adult vision I could find interesting things in the lyrics, discovering that it is an analogy of what is the big city, known by some as "the concrete jungle".
Tal como en la selva, en la ciudad debes estar alerta porque sobrevive el más fuerte, algunos querrán hacerte daño y todo debes conseguirlo con un gran esfuerzo. Esta selva puede resultar incluso más peligrosa
Just as in the jungle, in the city you must be alert because the strongest survive, some will want to harm you and everything must be achieved with great effort. This jungle can be even more dangerous.
Número 2 "Jesús es Verbo, no Sustantivo" de Ricardo Arjona
Number 2 "Jesus is Verb, not Noun" by Ricardo Arjona

Esta canción de 1993 es una dura crítica a la hipocresía de la sociedad y de muchas religiones en el mundo que profesan la "humildad" y la "caridad", cuando en realidad solo quieren ganar popularidad, el autor, Ricardo Arjona, nos muestra que en realidad para seguir a Jesús no hay que cumplir con tantas reglas absurdas o demostrar que somos más "santos" que otros, simplemente debemos practicar lo que dice su palabra en la biblia, aplicar lo aprendido en nuestra vida diaria, enseñar con nuestro ejemplo, no solo predicar y ya, al fin y al cabo las palabras pueden convertirse en retórica barata, pero los hechos son más importantes.
This song from 1993 is a harsh criticism of the hypocrisy of society and many religions in the world that profess "humility" and "charity", when in reality they only want to gain popularity, the author, Ricardo Arjona, shows us that in reality to follow Jesus we don't have to comply with so many absurd rules or demonstrate that we are "holier" than others, We must simply practice what his word says in the bible, apply what we learn in our daily lives, teach by example, not just preach and that's it, after all, words can become cheap rhetoric, but deeds are more important.
Mi frase favorita de esta canción es "lo que ahí está escrito se resume en amor, vamos, ve y practícalo" (refiriéndose a las palabras escritas en la biblia) pero también me gusta esta frase "A Jesús le da asco el pastor que se hace rico con la fe"
My favourite line from this song is "what is written there is summed up in love, go on, go and practice it" (referring to the words written in the bible) but I also like this sentence "Jesus is disgusted by the shepherd who gets rich by faith".
Número 1 "Imagine" de Jhon Lennon
Number 1 "Imagine" by John Lennon
Ésta es mi canción favorita en todo el mundo definitivamente, porque aunque Lennon nos narra un mundo completamente utópico, no podemos negar que es hermoso y que todas las maravillas que escuchamos como: un mundo libre de guerras, de pobreza y de ignorancia, es totalmente posible si nos unimos y dejamos de pensar en nosotros mismos para comenzar a ponernos en los zapatos de otras personas, practicar la empatía, pero es precisamente ahí donde está lo difícil ya que nadie lo quiere intentar siquiera.
This is definitely my favourite song in the whole world, because although Lennon tells us about a completely utopian world, we cannot deny that it is beautiful and that all the wonders we hear about: a world free of war, poverty and ignorance, is totally possible if we unite and stop thinking about ourselves and start putting ourselves in other people's shoes, practising empathy, but that is precisely where the hard part is because nobody even wants to try.
Una de las mejores frases de Lennon en esta canción es "Imagina a todas las personas compartiendo el mundo" y esto me hace pensar en que no deberían existir las fronteras, éstas nos hacen egoístas, no dividen solamente los territorios, sino a las personas y les hacen creer que son muy diferentes, cuando en realidad tenemos muchas más similitudes, ojalá nos viésemos como hermanos y no como enemigos, de esta forma se acabarían las guerras.
One of Lennon's best lines in this song is "Imagine all the people sharing the world" and this makes me think that borders should not exist, they make us selfish, they not only divide territories, but people and make them believe that they are very different, when in reality we have many more similarities, I wish we saw each other as brothers and not as enemies, in this way wars would end.

Y bien amigos, esto ha sido todo, me gustaría que ustedes compartieran conmigo sus canciones favoritas y porqué les gusta tanto. Muchas gracias a @mundovirtual por permitirme expresarme en esta preciosa comunidad, y gracias también a ustedes por su atención.
And well friends, this has been all, I would like you to share with me your favourite songs and why you like them so much. Many thanks to @mundovirtual for allowing me to express myself in this beautiful community, and thanks also to you for your attention.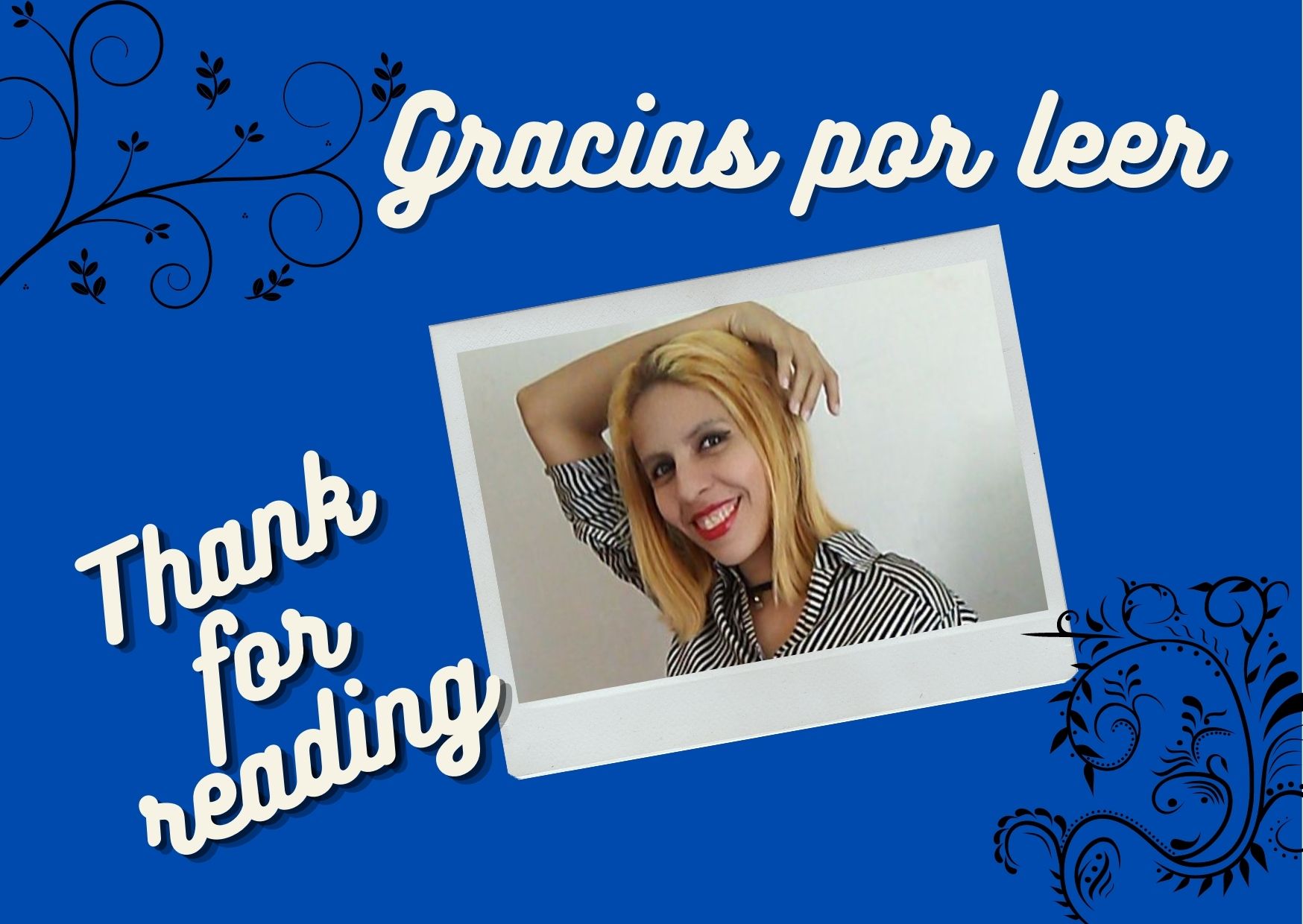 (Image designed by me in canva editor)
Imagen diseñada por mi en el editor de Canva