Hi friends

Today I join this challenge
I like @Ecency it is a nice environment and easy to hussar.
Viewing the ad
An Ecency Art contest


And knowing that many of my friends are here, I want to support the initiative, doing my bit.
This is a final capture of the work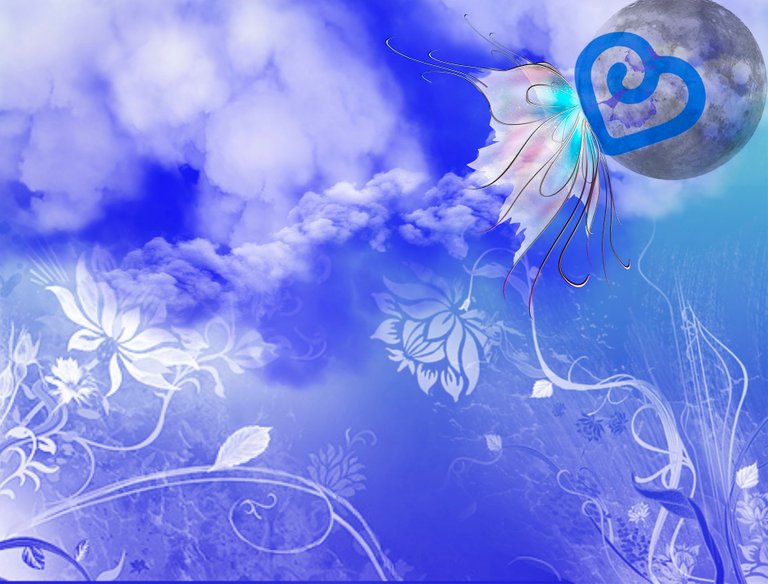 I title it,

We will reach the moon with our multicolored wings

Everything is done with the photoshop program, it has always been my program to play with.
I have put a blue background gradient could not be otherwise.
The heart comes out little by little like the trajectory since it began and I have been moving the elements until we reach the moon and like good astronauts we reach it and spread our wings screaming with joy.


I converted the icon into a png to make its background transparent.
Add butterfly wings so it doesn't take so long to get to the moon.
Flowers the flowers cannot be absent they give joy in any space in which they are.
A sky without clouds has no mystery so they are represented here.
To finish, put everything on the phone and with the Pixaloop program.
And so it ends with moving lights in a dream world

Image © txatxy. All Rights Reserved.
Original content by Original content by @txatxy