This is my entry post for the Season Hunt Challenge by @barbara-orenya in the Feel Good Community! This is the fifth week and the theme is Fall Fruits! You can learn more about the contest and how to enter HERE!
When I think of Fall fruits the first things that come to my mind are apples, apples and more apples!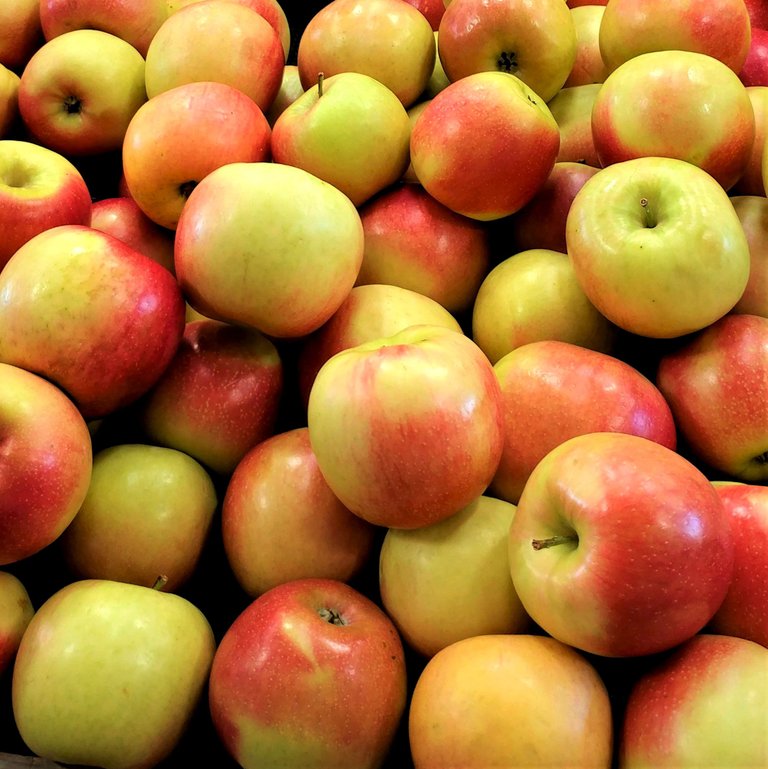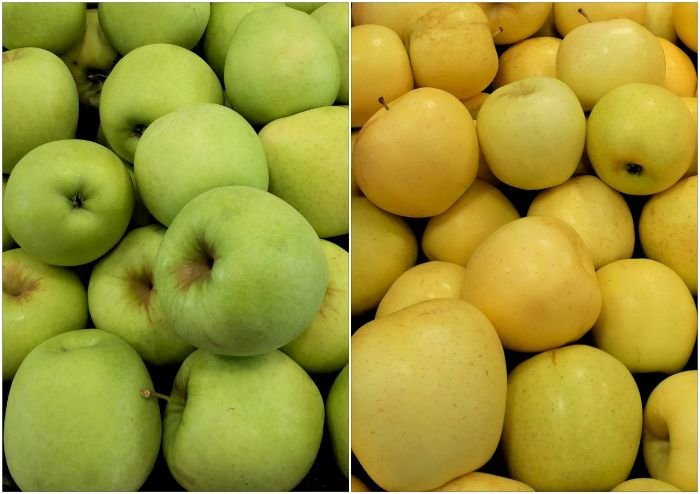 A very close second is the pear so I've included a pair of pears in my post!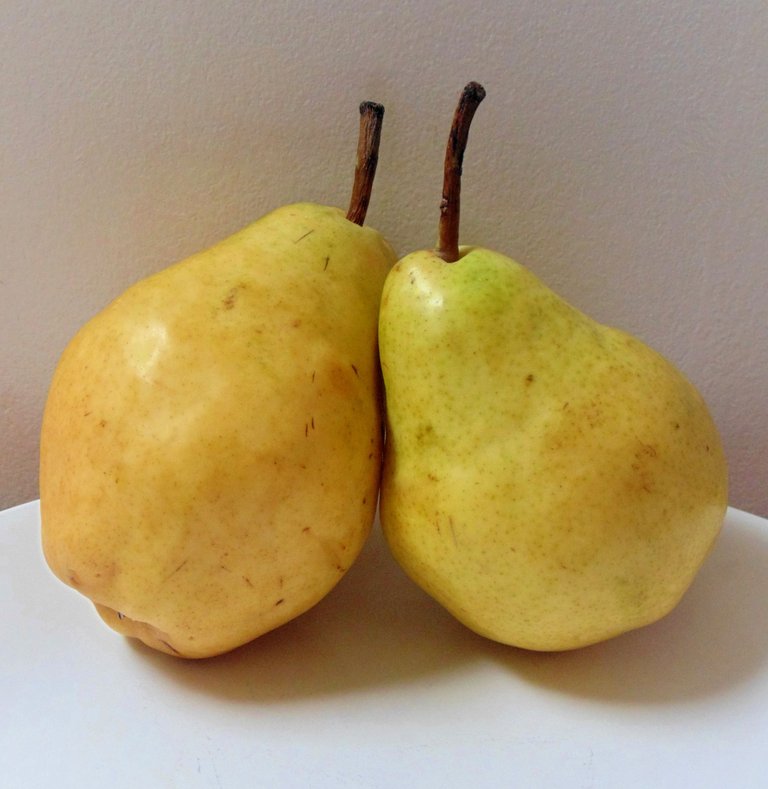 In this next photo I "paired" the pears up with a Butternut Squash which is a Fall fruit as well!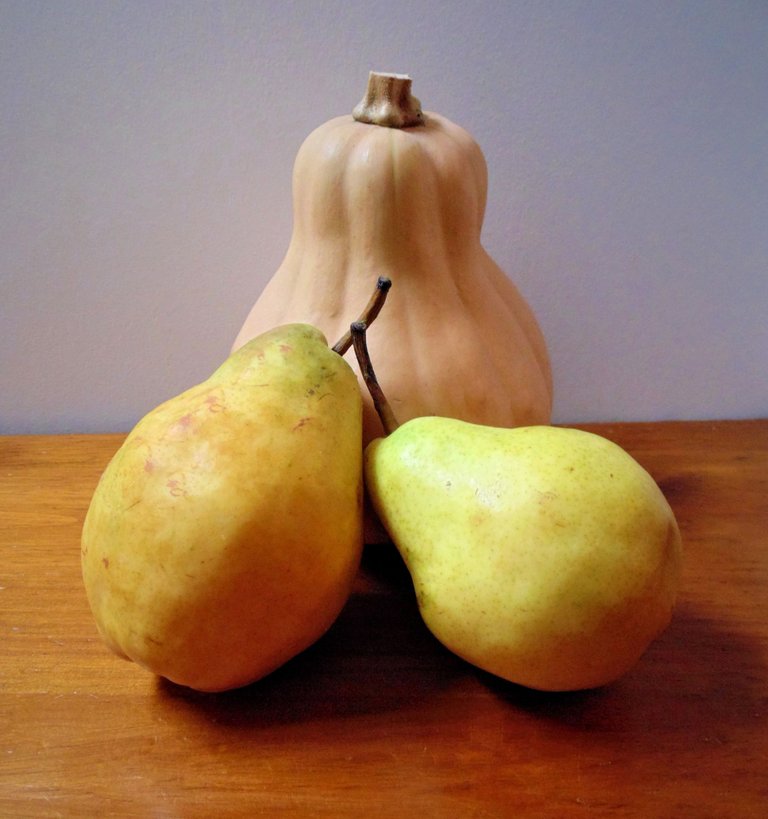 We did pumpkins already in #seasonhunt week 1 but they also "fall" into this week as well since they are considered a fruit. I already baked up one of the pumpkins here and I even roasted the pumpkin seeds. I just put the seeds in a bowl with a little extra virgin olive oil and fresh ground pepper and course salt. Baked on a sheet at 375 for approximately twenty minutes and .. yum!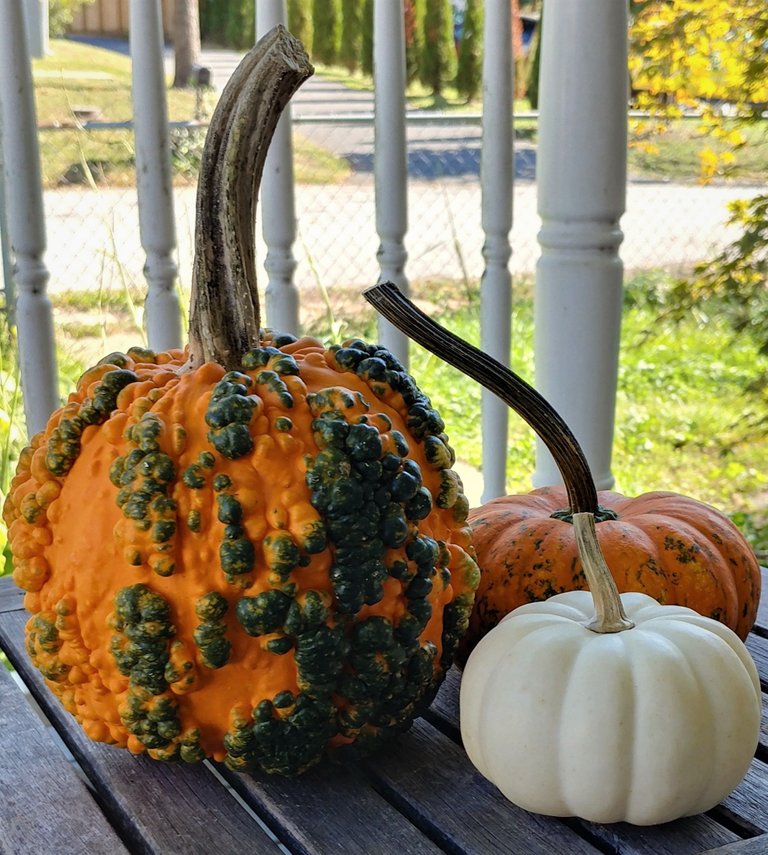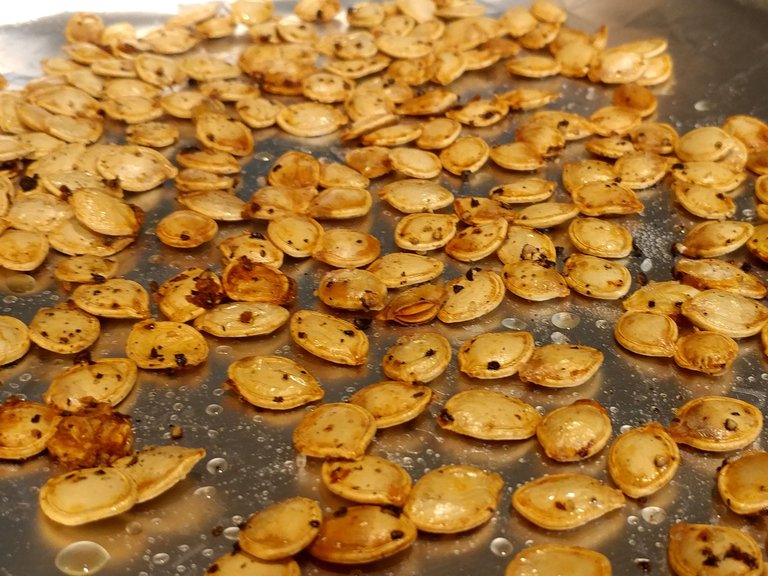 Did you know that Peppers are considered a fruit?! It contains at least one seed and grows from the flower of the Pepper plant. source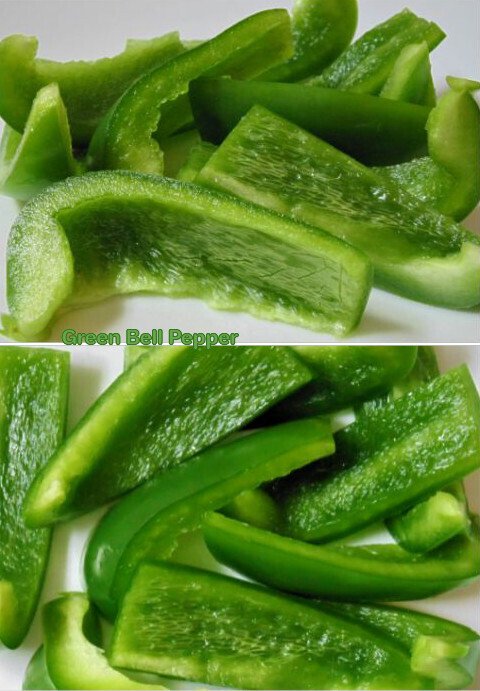 There are nuts that "fall" into the fruit category as well! Including the Black Walnut which is commonly used in baking and the squirrels enjoy them just as much as people, if not more!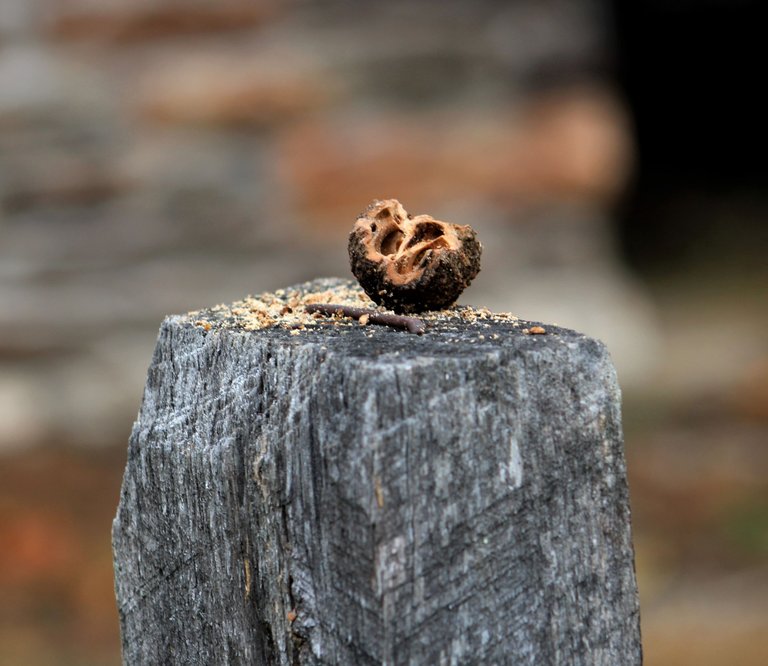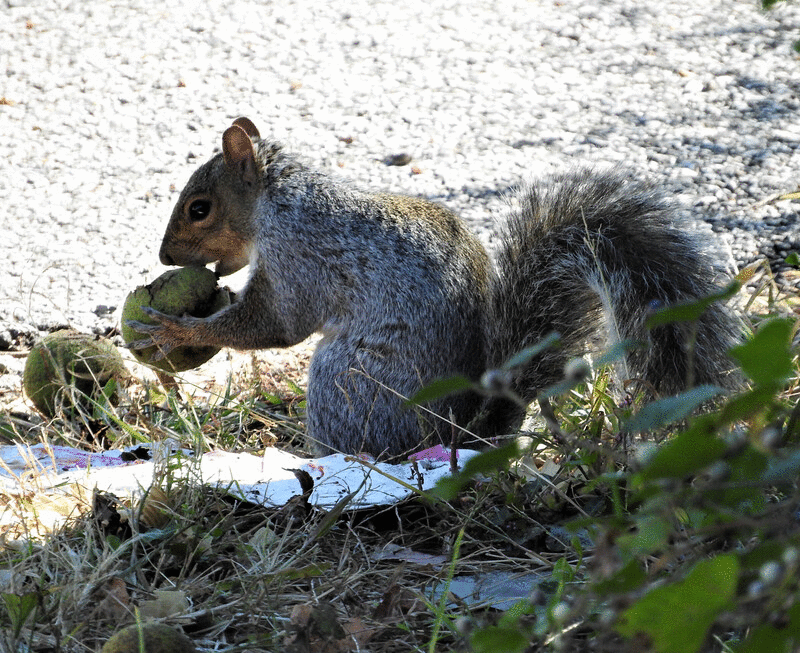 My last entry for Fall Fruits is the Acorn! I found a few out in the wild ...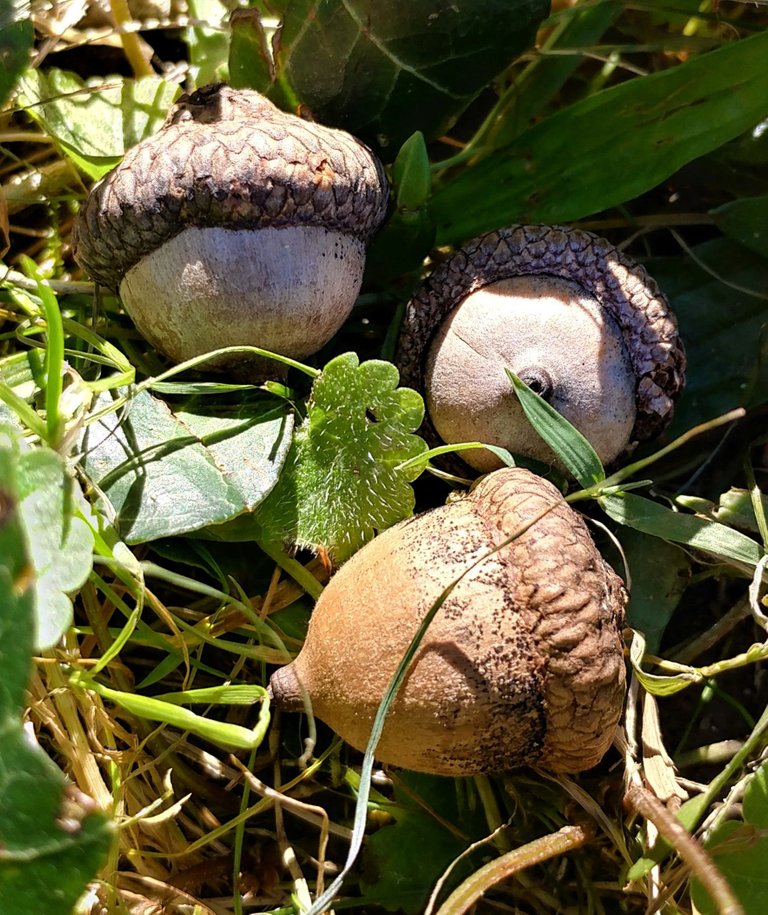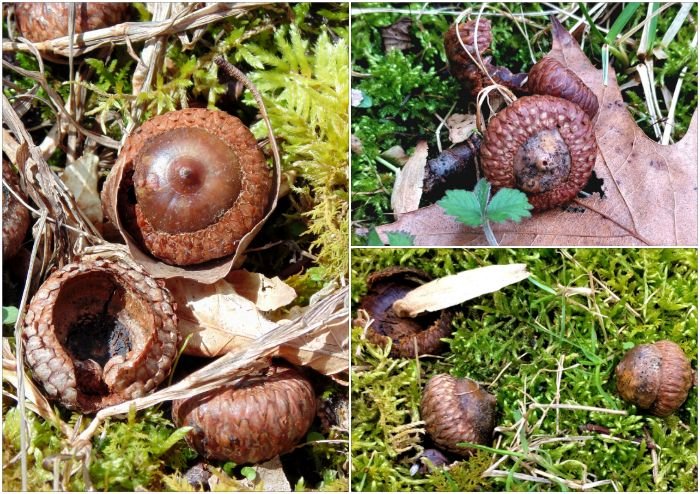 ... and I brought a couple inside to take a photo with the leaves that I collected on week 2! 😁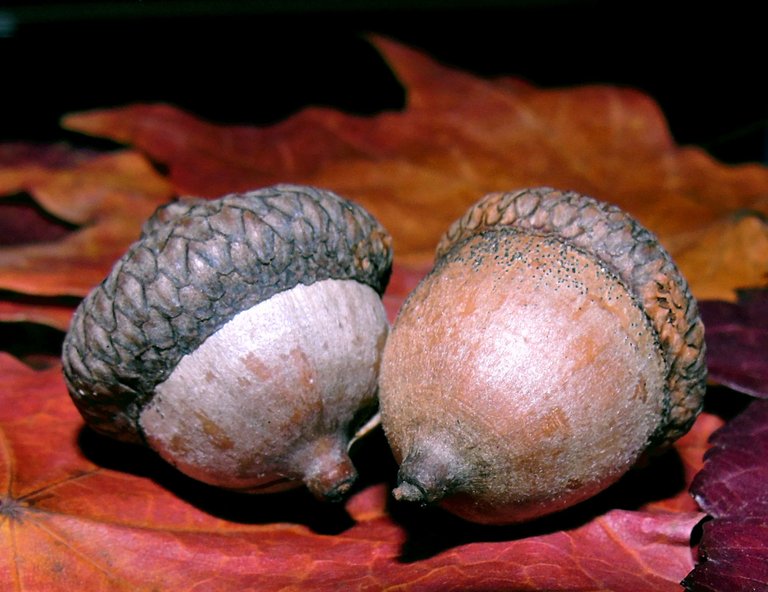 Thank you @barbara-orenya for #seasonhunt!!
All photos and text by me @deerjay. All rights reserved.