Friends, Happy Saturday everyone.
Today is a very important day for all of us, to reconcile the various accounts of everyone's life. Because we all have reached the very end of the year today. And in a few hours the first day of the new year will come. We all may be busy taking stock of our life's achievements and making new plans for the new year.
But today I am preparing to enjoy the last day of the year in a different way without going to office. Since I am at home today, I made a great crafting, and will share it with you today. Actually, on the last day of the year I got a great opportunity and tried to make something nice.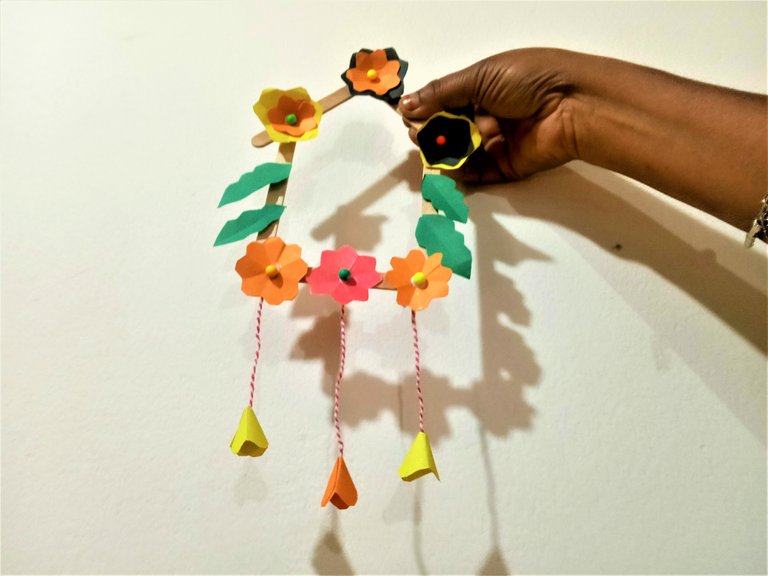 I found some old useless things from old bags in my house and tried to make good use of those things. After eating ice cream, we all throw away the sticks because they are no longer useful, then we throw away the used yarn, never thinking of reusing them. But today I made a beautiful wallmat by combining those useless things with some colored paper.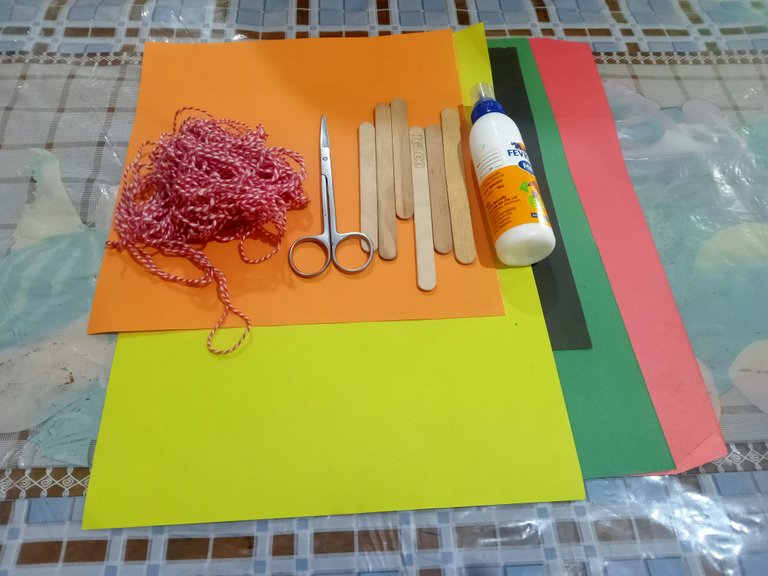 To make the frame I used-
Ice cream stick
Old thread
glue
Color paper
Caesar
Preparation Phase- Here I took quite a bit of time as I made the frame slowly over time. Doing something slowly makes it pure and beautiful.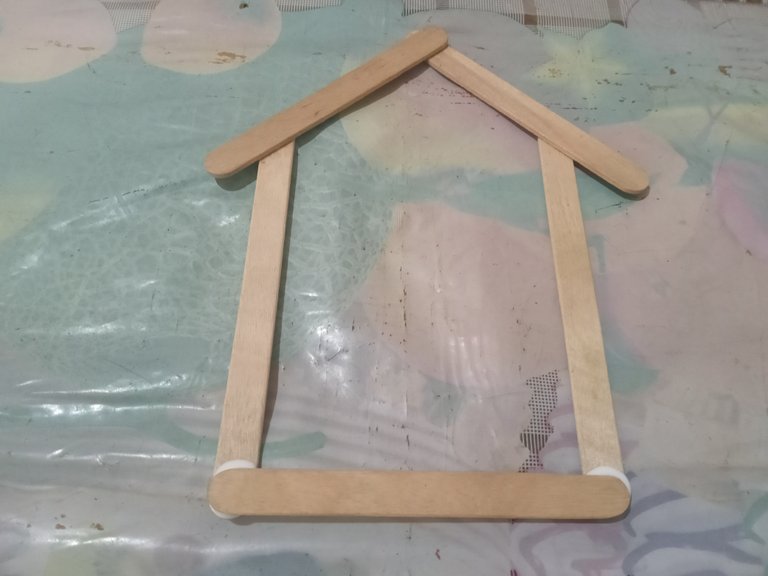 Step-1
First, I took the old sticks and then arranged the sticks and glued them to the head to make the frame. It took some time to make the frame look good.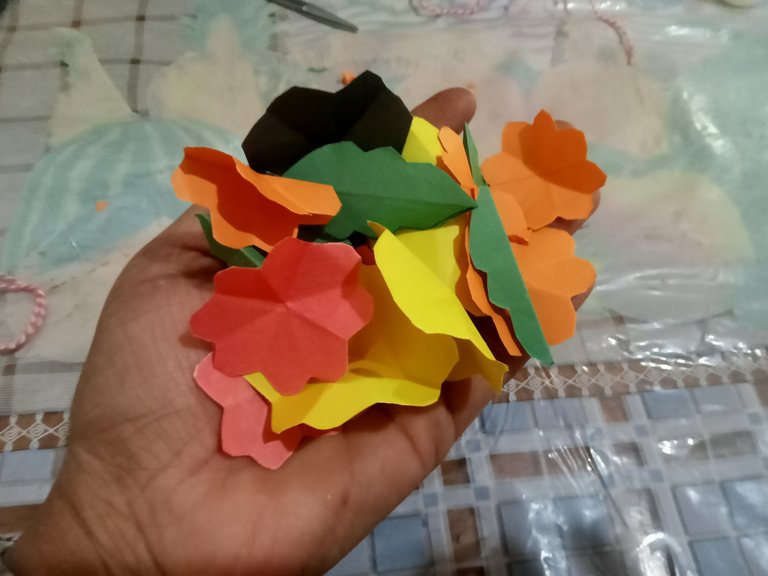 Step-2
Then I made smaller ones with colored paper and folded them up and cut them with scissors to make flower petals. Then I took green paper and cut it with scissors and made it like a leaf.
Step-3
See then I took a few petals from the middle of the petals and cut one end of them and then glued them into a circle. I made a few like this, later they will be strung with yarn.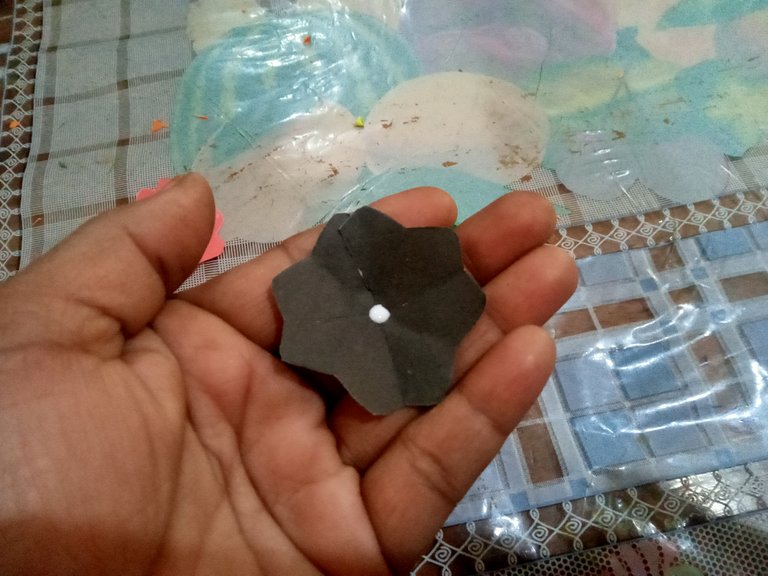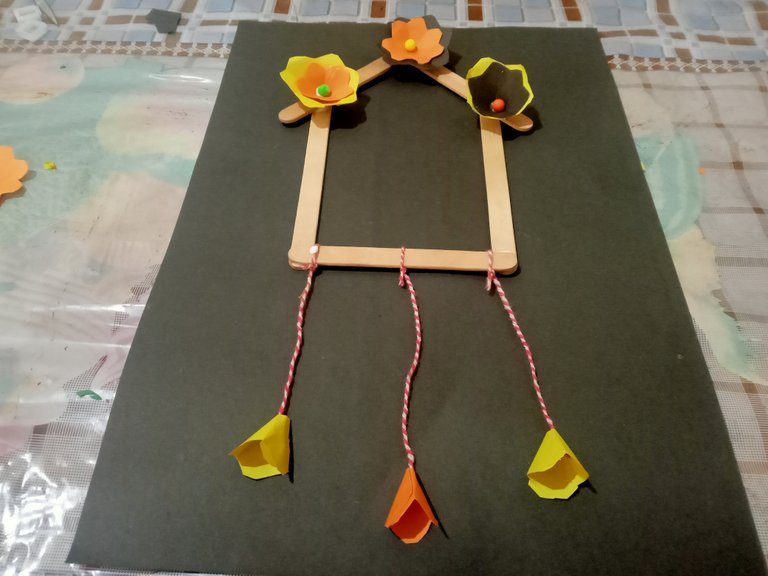 Step-4
Then I took the petals of the flower and glued one in between and put another one and made it like a flower and put a small ball in the middle to make it look nice. I then attached the flowers to the frame, then immediately hung the round flowers with twine and then glued the leaves in between.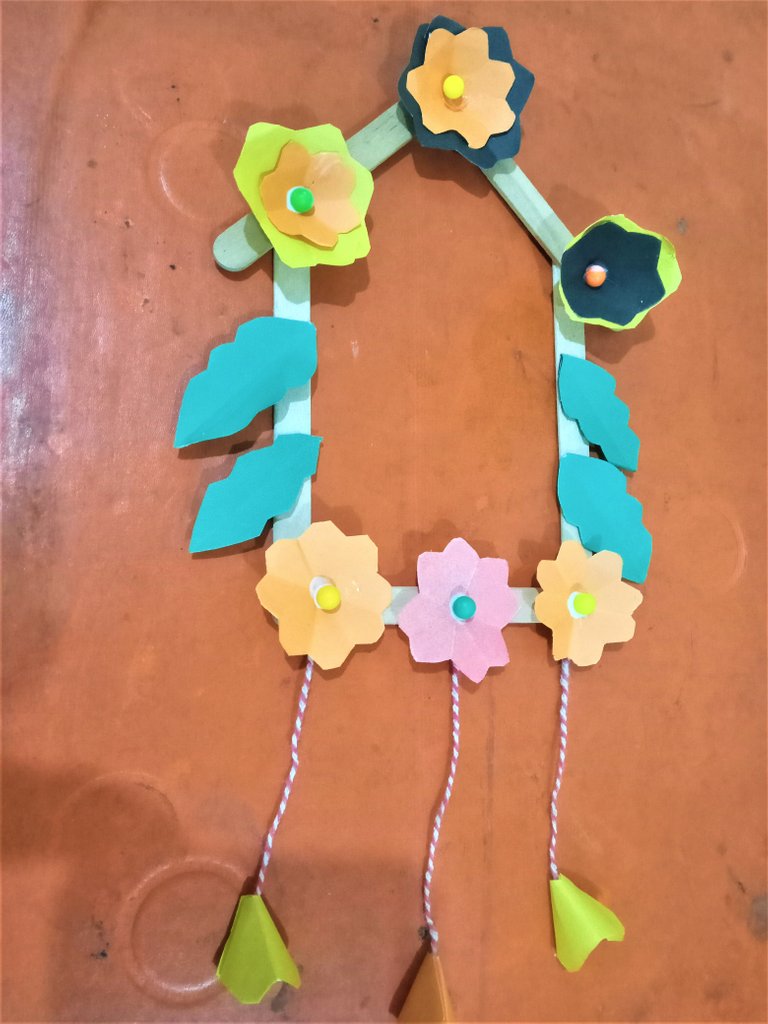 Final Step
See, we have reached the final stage very easily by doing the work step by step. Then I took it by hand and tried to test where to set it. Look how beautiful and attractive the frame looks after finishing the final phase, it looks like a nice wallmat.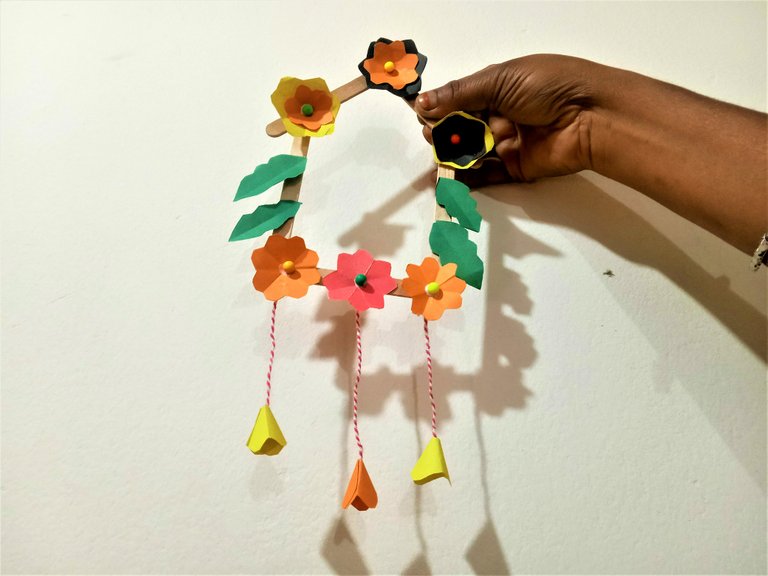 Last word
We all love Walmart and use it to beautify our homes. I am sure you will like my wallmat frame today. It looks really nice, you can try it like this if you want. Thanks everyone for watching my tutorial and giving your feedback.
All are my original Photography.
Thanks all.

---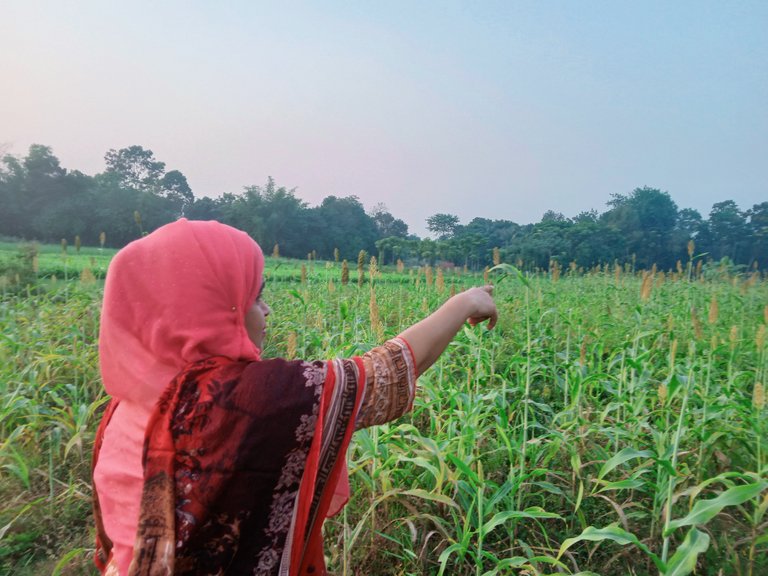 ---
I am a determined girl, I want to take myself to great heights. I know the challenge is tough, but I still want to go ahead and test my abilities. I don't want to lose before I lose, but I want to win through struggle. I love to write, I love to express my imagination.
---