What cats do most of the time? Sleep of course. And they are so sweet in their sleep. Very tempting to take some shots,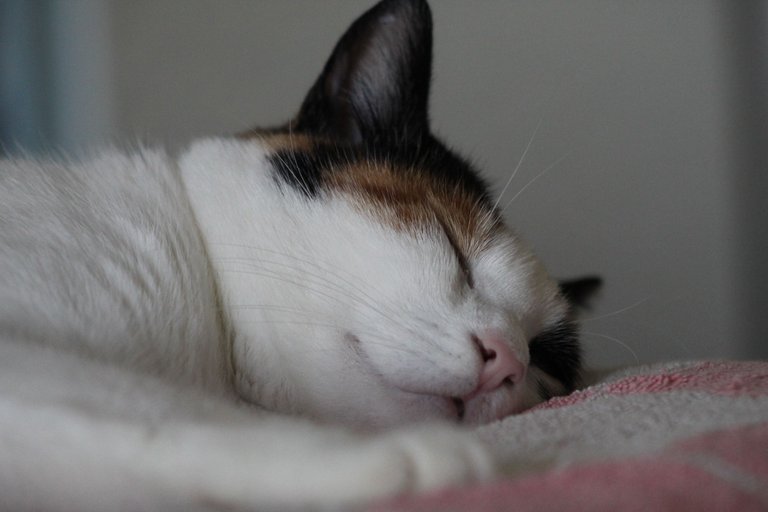 This is Furry, my eldest cat. She is also the biggest in size compared to the other two. She is having her nap while I was trying different ways in monochrome.
She did not budge, but a bit latter I grabbed the camera again and because I shoot from a different angle, somehow this annoyed her and she opened her eyes, then put the paw in front of them.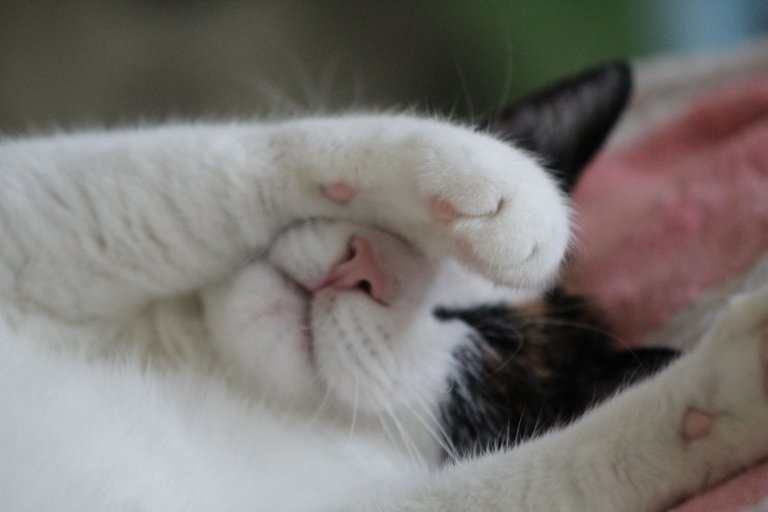 But the shutter kept making noise and she looked at me.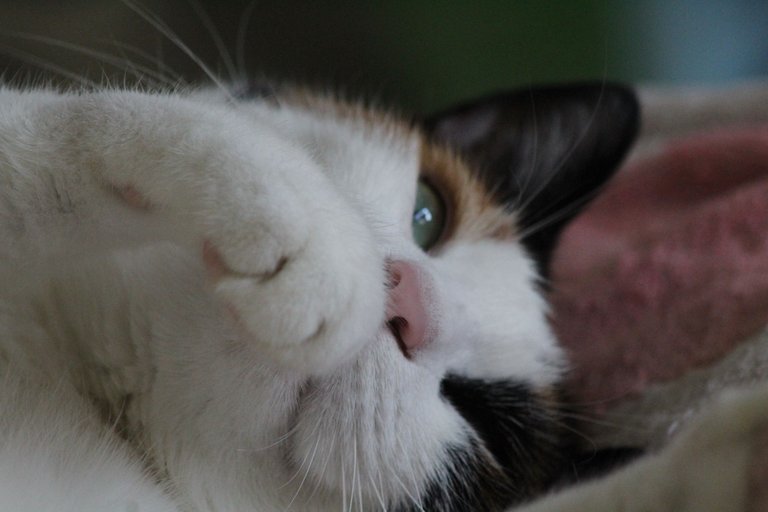 And started grooming herself.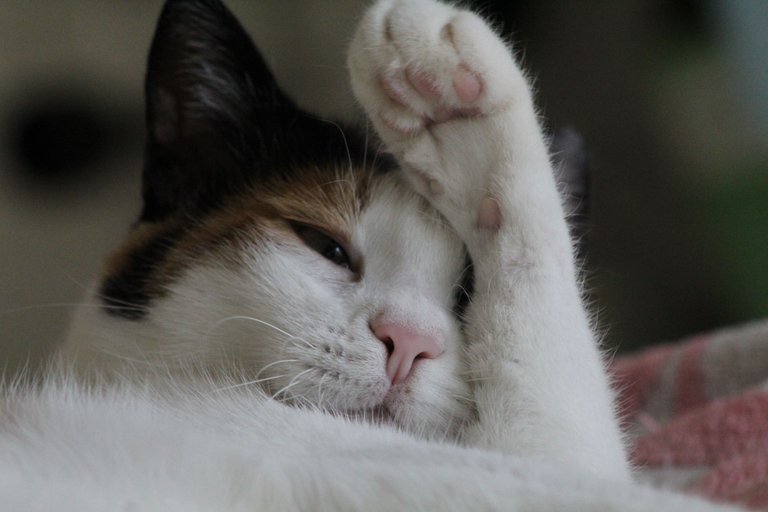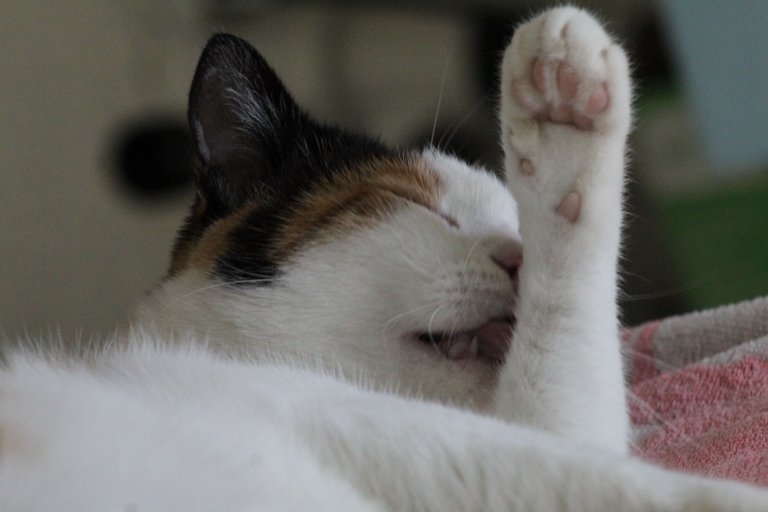 Followed by big yawn that starts so cute until the mouth is wide open and shows all the fangs.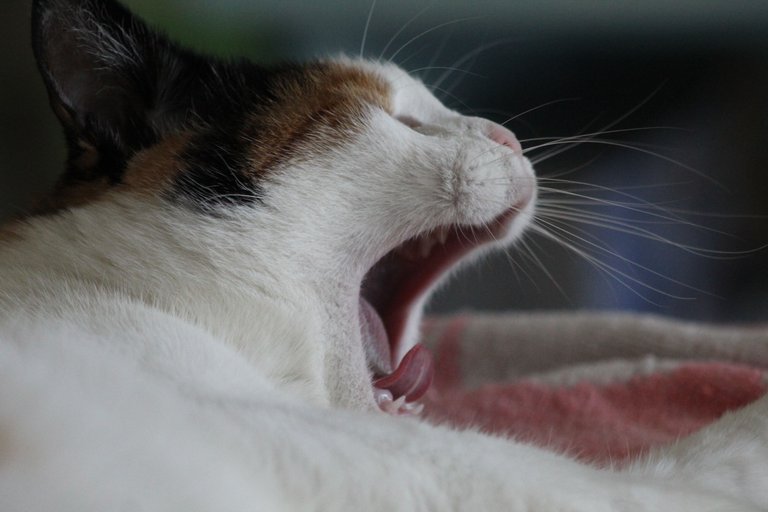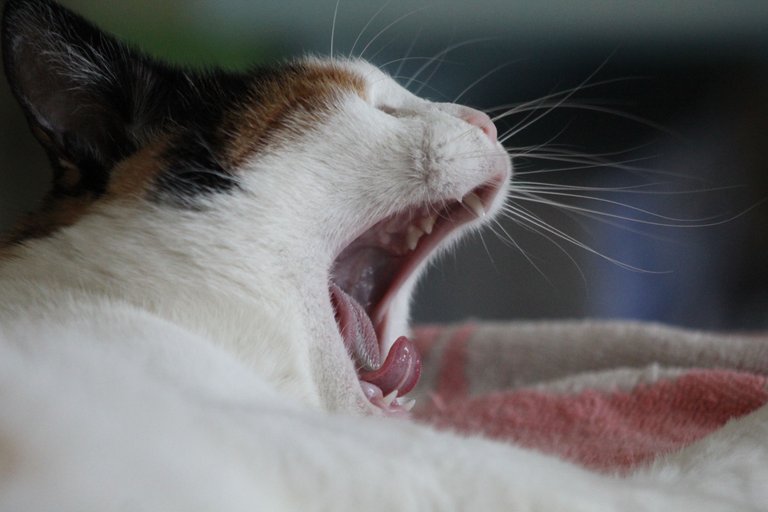 Furry raised her back in arch, turned around and plonked on the other side and again is fast asleep.
This is the last shot before she was again in cat's lalaland.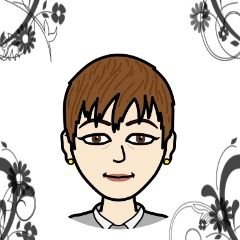 Thank you for viewing.
If you like to share your thoughts you can leave a comment.