Hello friends.


That's about how now in the afternoon my girl cat sits on the windowsill and looks out the window. Guess, friends, what is she looking for there? Correctly. There are birds flying there and she is very interested in them.
My home computer is set up for remote access so that I can log in from the office.
Now in the morning, I turn off the keyboard and mouse.
A couple of days ago, I also remotely connected to my laptop and I see that something is typing a message from my laptop to a person on Viber. And it turns out that the cat walks on the keyboard and sends messages to people.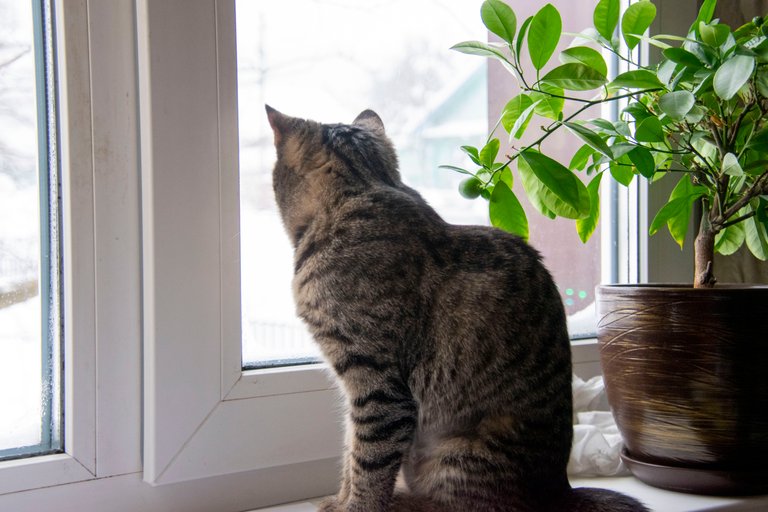 Вот примерно так теперь днем моя кошка сидит на подоконнике и смотрит за окно. Догадайтесь, друзья, что она там высматривает? Правильно. Там летают птицы и они её сильно интересуют.
Мой домашний компьютер настроен на удаленный доступ, чтобы я мог в него заходить из офиса.
Теперь по утрам я отключаю клавиатуру и мышь.
Пару дней назад я также удаленно подключился к ноутбуку и вижу, что в Viber человеку что-от набирает сообщение с моего ноутбука. А это оказывается кошка гуляет по клавиатуре и отправляет сособщения людям.


This is Hinata. I wrote about Hinata last summer and autumn. I also wrote that she went for a walk on October 30 on the street and did not return home. We went to various ads in the hope that it was her, but after such trips, my daughter cried and became sad. And once again, in early December, my wife calls me that she went with her daughter on an ad and took the cat home because she is like our Hinata's twin, but a little younger. The girl who gave the cat away said she found it in mid-October near a grocery store.
Well... my wife and daughter began to call her Hinata, and my mother even thought that this was her.
But we had to sterilize her, because the Tragic cat began to go crazy from her appearance and they almost started having love games.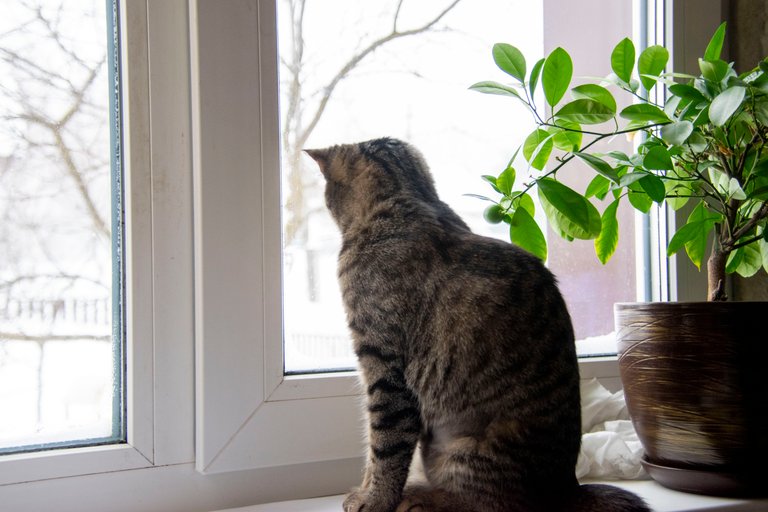 Это Хината. Я писал о Хинате прошлым летом и осенью. Так же я написал, что она ушла гулять 30 октября на улицу и не вернулась домой. Мы ходили по разным объявлениям в надежде, что это она, но после таких походов дочь плакала и становилась грустной. И вот в очередной раз в начале декабря жена мне звонит, что она сходила с дочкой по объявлению и взяли кошку домой, потому что она как близнец наша Хината, но немного моложе. Девушка, которая отдала кошку, сказала, что нашла её в середине октября недалеко от продуктового магазина.
Что ж... Жена с дочкой стали звать её Хината, а моя мама даже подумала, что это она и есть.
Но нам пришлось её стерилизовать, потому что кот Трагик стал сходить с ума от её вида и у них чуть было не начались любовные игры.


Life goes on. The loss of one animal gives life to another. This girl is very naughty. On December 28, she had an operation and recently I took off her blanket. How did she lie in a blanket for so long? It really hindered her from moving. But now the energy is rushing out of her. So what's outside the window? Jays and magpies arrived there. I had to drive them away! And I saw a way to protect a large feeder from jays! I just need to move it a little to the side so that the jays can't jump into it from a tree branch. And in flight, they cannot jump into the feeder, because it swings from the push of their body.
And Magpies pick up crumbs from the snow, they have never tried to jump into the feeder.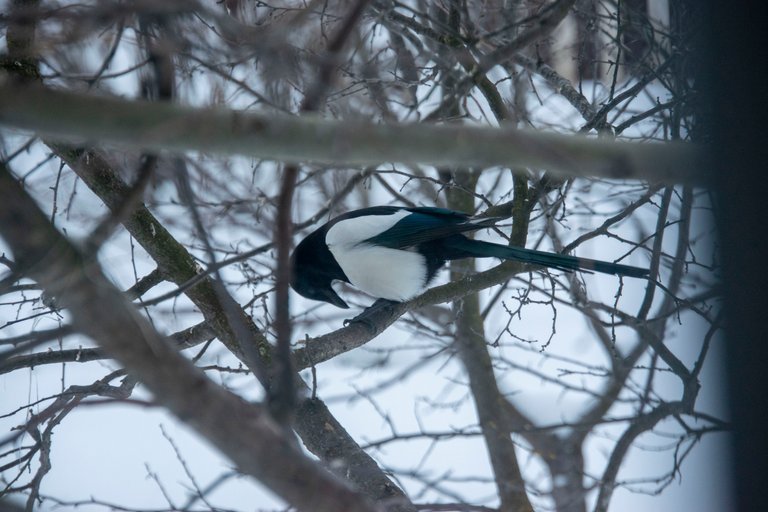 Жизнь продолжается. Потеря одного животного дает жизнь другому. Эта девчонка очень озорная. 28 декабря ей сделали операцию и недавно я снял с неё попону. Как она вылежала столько времени в попоне? Она очень мешала ей двигаться. Но теперь энергия так и прет из неё. Так что там за окном? Там прилетели сойки и сороки. Мне пришлось их отогнать! И я увидел способ обезопасить большую кормушку от соек! Надо просто её немного перевесить в сторону, чтобы сойки не могли запрыгивать в неё с ветки дерева. А в полете они не могут запрыгнуть в кормушку, потому что она качается от толчка их тела.
А сороки подбирают крошки со снега, они никогда не пытались прыгнуть в кормушку.


And this is our first Hinata.
She was also a very cheerful and mischievous cat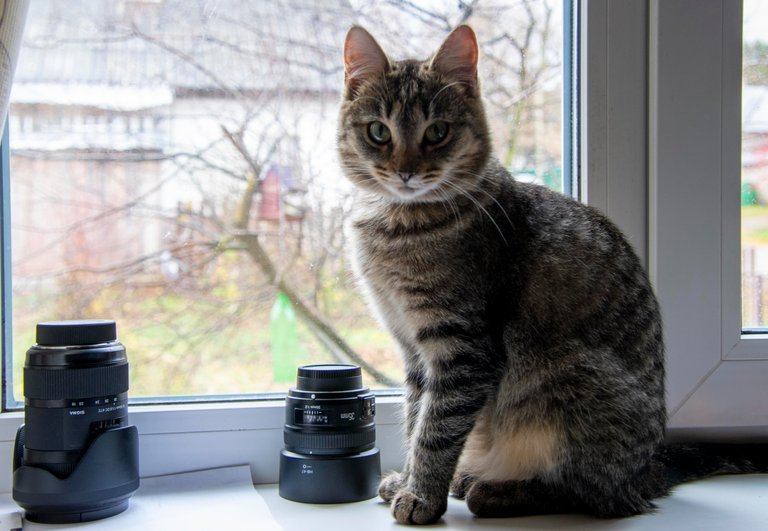 А вот это наша первая Хината.
Тоже была очень веселая и озорная кошка
I add my beloved @archon community as a 5% beneficiary of the post.

Thanks for reading...
Follow Me For Daily Posts!
Good luck and have fun