Hello Hivers!
We are the Hive Music Video Foundation - HMVF for short. Right now we are a team of 2: @ravenmus1c and @solymi but we are looking for enthusiastic musicians and film makers who want to join our project.
What is the idea?
We wan't to connect video producers and musicians so they can collaborate on their own music video projects. The foundations greatest goal is to produce music videos of high quality helping both sides with resources and a bigger exposure.
The Idea started with me (solymi) having no actual showreel material to put in my portfolio. As a film maker and director you need to have a showreel featuring your own projects to have an actual chance to score a paid directors job.
The best way to get showreel material is to shoot it on your own. An easy way is the genre of music videos since they are completely free in their form and you can interconnect many aspects of storytelling. It is also relatively cheap compared to producing short narrative movies.
Hive is full of great artists, film makers, photographers, graphic designers, actors models, dancers etc. There is thousands of possibilities for collaboration. Why not stay in the hive family if possible? If a dancer can be paid in hive to participate in a music video, wouldn't that be awesome?
The start of something bigger
I took a leap of faith and asked @ravenmus1c if she would be interested to shoot a music video. Thankfully she said yes and we started discussing how one could produce a musicvideo and not spend thousands of € in the process. Or if we had to spend that much money, how would we get a hold of it?
---
We discussed for a while and we came up with the following gameplan:
We will shoot Ravens music video for a song of her choice in Q1-Q2 2023

We will finance the project by creating content about it on hive, sharing our journey from scratch until we have the final product

This is beneficial for both of us: Raven gets a music video, I have material for my showreel and a credit as director and producer of her video

To keep costs at a low we will use locations in Hungary I have previously scouted

I have the means to accommodate a crew in our house at the lake Balaton - thats for free

Most of the locations can be reached easily from the house keeping transport costs low

Light and camera equipment will be rented over my contacts granting us a decent rental price for top notch gear

All crew members will be hired through the hive blockchain and paid in HIVE or HBD if possible (Thinking of @rhzm who has a rental for lighting equipment 😃 just an idea...)

As soon as we have done the budgeting and the outline for our video we will create a funding proposal

The proposal contains exact budgeting of our movie, including all costs
--> We will ask the community to help us fund the video - we know it is hard to
get a proposal funded especially if parts of the funds would leave the HIVE ecosystem
(This is why we want to hire as much of the crew from our blockchain community)

We shoot the video

We report on production

We release the final product (This could be an NFT or even a live hive music video festival)
---
With throwing so many ideas around in our discord meeting we had the idea, that this is bigger than the 2 of us. We could help others in achieving this goal as well!
🎥 For sure there is other fresh film makers out there eager to shoot their first project.
🎵For sure there is many musicians out there who would love to see their own music video.
Hive is the perfect environment for us to help all together and try to accomplish something big.
So this is what we are!
We are a funding platform and a network to connect musicians, artists, film makers, and producers powered by the hive blockchain. Helping the collaborating parties with planning and developing their videos. Promoting their project and reporting on their progress in high quality posts on the hive blockchain and beyond. While this content gets created, the people involved will gain exposure building an ever growing community of supporters for their projects.
---
How funding will work:
We are not a charity organization giving away free money. Everyone who wants to shoot their own movies on a low budget will have to put in some sacrifice. This means you will either put in time to help us do the work or you will put some of your own funds in or both.
But we are on hive we can generate funds through content creation and curation, the more the foundation makes the more can be pumped into your projects. But you will have to put in your own sweat and blood too.
How will we gather funds?
There is endless possibilities on the hive blockchain to monetize your content. And we will try to use as many outlets as possible. Note we are not gathering funds for ourselves but for the foundation. The bigger we grow the more video projects we can produce.
This is pretty straight forward. As we build and grow our community of musicians, film makers and supporters we will publish our progress on a regular basis. We will introduce members of the team and do interviews with musicians and other artists that fit in the theme. We will engage with our community in forms of contests and giveaways.
This is a new feature on the hive blockchain. Liketu.com is a photo sharing platform very similar to instagram. If you publish a post the first photo will be visible to all viewers, but the following pictures can be hidden behind a subscription wall, meaning only your subscribers will be able to see the content. You can set different tiers and prices for your subscriptions and just like on patreon or similar platforms. Each tier can be offered different perks if you wish to do so.
This could be a good option for people who want to support our project on a monthly basis. The minimum subscription price is set to 5$ per month by liketu.
As soon as we hit the 200 follower mark on hive we will set up our subcription service for liketu. A special announcement will be made when this happens.
From time to time we will release supporter NFTs that will be either auctioned or sold to our supporters. We will work with artists on NFTshowroom. Who will be paid for their work they then will transfer all the NFTs to hvmf. We will sell the NFTs to our supporters this means 10% of the sales go back to the artists. Donations to hvmf in form of NFTs can be listed for sale and funds be used to build the account or to fund the music video.
We will set up our own line of Merch on hivelist and sell cool stuff for you to support the cause.
Listnerds is crazy! It is a mailer based on the hive blockchain and it pays you in MAIL for reading emails and clicking the links in those emails. It also pays you in LISTNERD tokens for verifying emails by upvoting them. You can spend your MAIL tokens to send you email to members of the mailing list. The project is closely connected with CTP (click track profit), a tribe that is focused on marketing and online sales. We believe that we will be able to leverage the power of that community. We will send out our Newsletter once a week with the free package for now to promote our posts on hive and to grow our fanbase.
Listnerds gives us a great reach also outside the hive blockchain. I have seen what it does with my own hiveposts and website traffic to know that it works well.
We accept them and say thank you, a foundation is nothing without their generous donors. We really appreciate your help! Your donation will be added to the hmvf balance sheet stating the date and amount of your donation.
We will give a you a shoutout in our donators list if you want that. You will also be credited in the ending credits of each music video produced with help of the foundation. For now we will only accept hive engine tokens or nfts but we will branch out to multiple chains soon.
Special NFT releases will be airdropped to our donors from time to time to say thank you!
As you know this is HIVE, and there is a fund that can allocate a daily HBD payout to proposals that get funded. As soon as our community is big enough and we have enough traction to have a chance getting a proposal funded we will create them. The community around hvmf will hopefully be able to tip the scale in our favor.
You can check out how to access the Decentralized Hive Fund here. "The Decentralized Hive Fund (DHF) is an on chain decentralized autonomous system that allows users to submit proposals for funding and vote on which proposals should be funded."
This means that every account on the hive blockchain can come up with a proposal and enough users with enough voting power vote for your proposal it will be funded. This is the biggest tool to get funds for our productions, but for us to be able to get a proposal funded we need to build a community to help us vote on it.

We hope, now that you know what we are you are also curious to know who is behind the project. Since we are only 2 now let's start with our first musician who will produce their music video powered by hive!
Happy Birthday Raven!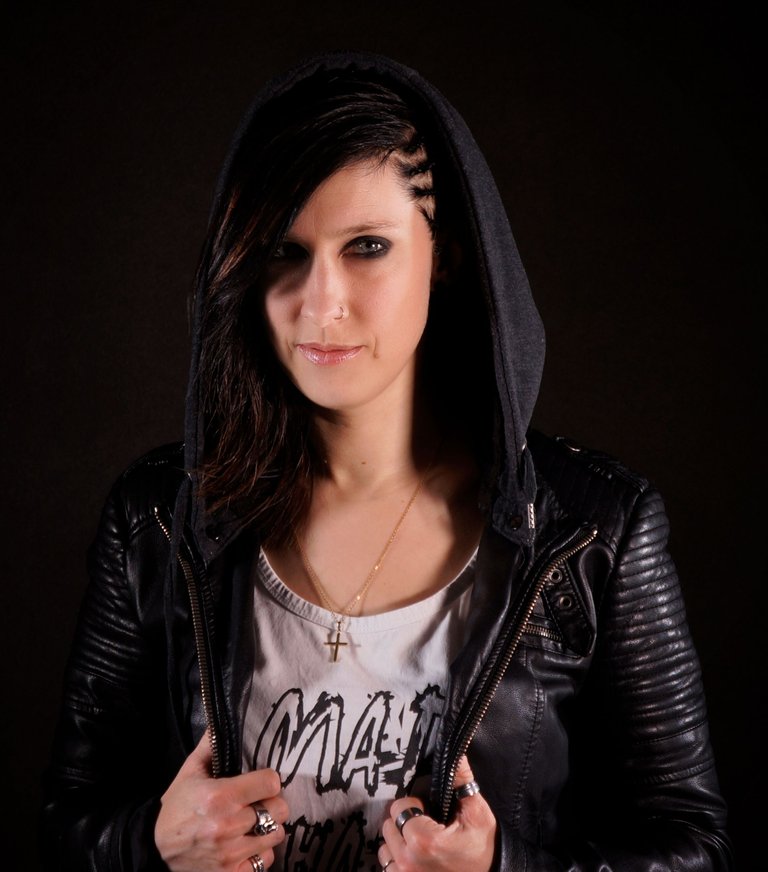 I am Raven.
A musician, producer, rapper and gamer from Germany. I started my musical career with playing the drums when I was a kid. I used to play in many bands for about 15 years and I loved it, but I always wanted to produce electronic music, so I started 8 years ago.
It was the best choice I ever made in my life. Starting producing "Raven" music really connected me to my inner self, finally brought out the real me, which I never had been able to be in my life before. For the first time I felt: This is me, this is right. And this feeling never changed until today.
Producing "Raven" is my life and all that I could have asked for.
With my second song "Dance!" I had my official coming out. I used to hide my whole life and felt somehow bad that I am bisexual. And this song really helped me to open up my cage and just be able to spread my wings and fly. And feedback was really positive! And as a bonus, I won a production contest with this song. So for many reasons, this is probably the most important song I´ve ever done.
---
I was quite active on Hive until 1,5 years ago. But then "real life" came in between and I did not have enough time to stay active in the crypto world. But Hive always "screamed at me" to come back and I could not resist. So when I made it back to Hive in November 2021 my life started to change. I got so much feedback by people still knowing me or my music from some years ago. I was invited to radio shows, video interviews, being offered cooperations and even a big job in a huge gaming company.
So Hive for me as Raven is definitely the best thing that could have happened! This place feels like home for me and I am very blessed to have this support and community behind me.
Starting the "Hive Music Video Foundation" is a chance for me to bring Hive to the next level for musicians.
There are so many great musicians out there, which maybe doubt in themselves sometimes, like I used to quite often, asking themselves if they should go on. Because making music for a living is so hard and can be really frustrating in this big label dominated music business out there.
Starting this Foundation will help musicians to be able to make a great music video, although they don´t have the funds to pay for this themselves. A professional music video does not have to stay a dream anymore! It can become reality and help them on their way to be able to make a living of their music.
And that´s what inspires and encourages me to go on. To be able to give musicians this chance.
Solymi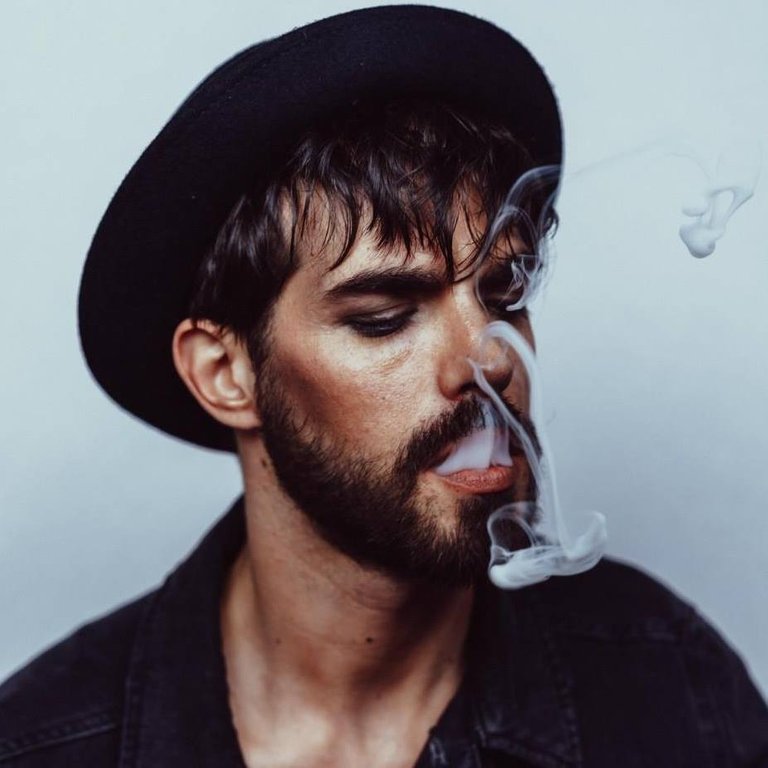 artsy shot by @tinty.art
My name is Solymi, well thats my nickname IRL and in the metaverse.
I am a film maker, actor, and photographer. I studied Multi Media Art on the university of applied sciences in Salzburg. Before that I spent 8 years on stage of the German theatre in Hungary and in the off theatre scene in Salzburg Austria. Nowadays I like to be behind the camera. I worked on several sets from student productions to professional feature films. Making movies is my passion. I love the collective effort of creating a movie. Nobody can do a complete production alone. Film making is always the joint work of many people. Being in the directors role gives a huge responsibility since you are involved with every aspect of film making. To work towards my goal to release at least one production each year from this year on I really wish for the HIVE MVF to thrive. I will not take a payment for the HIVE MVF productions as a director. I will always try to work out the best solution for everyone and I hope to find a good team for all departments from makeup to postproduction. So if you are working in the film industry and want to get involved please let us know!
A few things I worked on in the past years:
2018 Silhouette - We Blame the Empire (Gaffer and Grip)
2019 Noise - Those Goddamn Hippies (Dolly operator)
2020 EMBER director (Cant show it not done yet a friend of mine still has to do work on it :) )
I can share a screenshot though: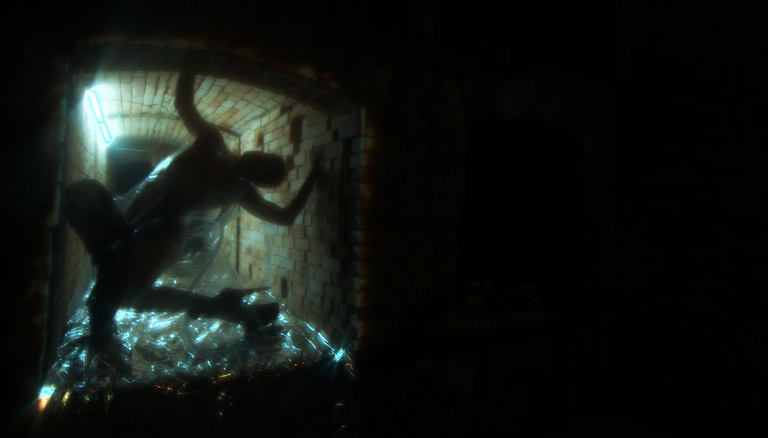 Now I am waiting for my next projects. And I think HMVF is gonna be a great way to improve my skills and also add to my portfolio!
Can't wait to get started.
Join us!
Solymi & Raven
---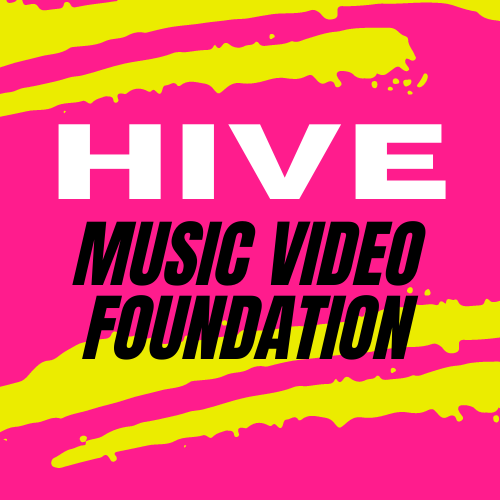 If you want to donate to our cause:
Official wallet on hive: @hmvf
We really appreciate every upvote, reblog and support you give us and all the hive musicians at the same time.
You can also sign up for Listnerds and help us spread the word there! https://listnerds.com/@hivemusicvideo
Thank you!