The Roadmap
It has been 3 weeks since we published our introduction post saying hi to the hive community. If you do not know what the Hive Music Video Foundation is about you might want to read up on that HERE
---
The TLDR version
we want to build a solid foundation for musicians and filmmakers in order to help them develop their music video projects.
We intend to fund these projects (fully or partially) with the power of the HIVE blockchain by earning rewards throughout the process and also using the possibility of Hive proposals.
What happened so far?
In our past post we had multiple parties commenting and offering talks and we would like to invite them to join the discussion again in the comments.
Originally we wanted to come out much earlier with a roadmap but certain factors IRL did not allow this to happen.
Both @ravenmus1c and @solymi are working several jobs, so we only could put limited time into HMVF in the past 2 weeks but we haven't been resting either.
Behind the scenes Raven and me where active on discord and twitter and started talks with @indiebandguru and @thelogicaldude who is also the founder of the Blocktunes DAO (decentralized autonomous organization).
If you want to find out more about Blocktunes you can jump on their website and find all their socials there! You can also check out their latest post on their BLOG. They recently partnered with @gamestate a metaverse project we all know from the announcement of Splinterlands. Things are getting really exciting in May! And we are happy to announce that we will have a meeting with Blocktunes on the 14th of April. We will keep you updated of course.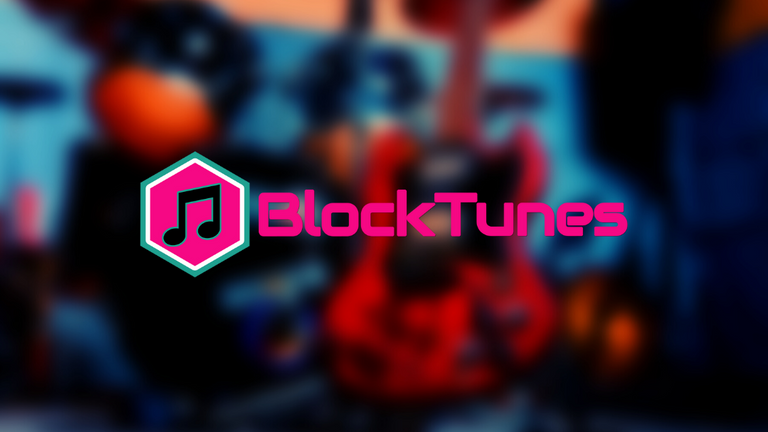 ---
@indiebandguru is my guild mate in Splinterlands and he also owns the website https://indiebandguru.com/
Indie Band Guru is a Music Review Blog and Artist Development Company focused on helping independent bands build their careers and get the exposure they deserve. Every band needs a little help. We have the Knowledge to get you Known!
He has quite a reach on twitter as well which makes him an ideal partner and since he is heavily involved in Blocktunes as well you can see where this all goes right?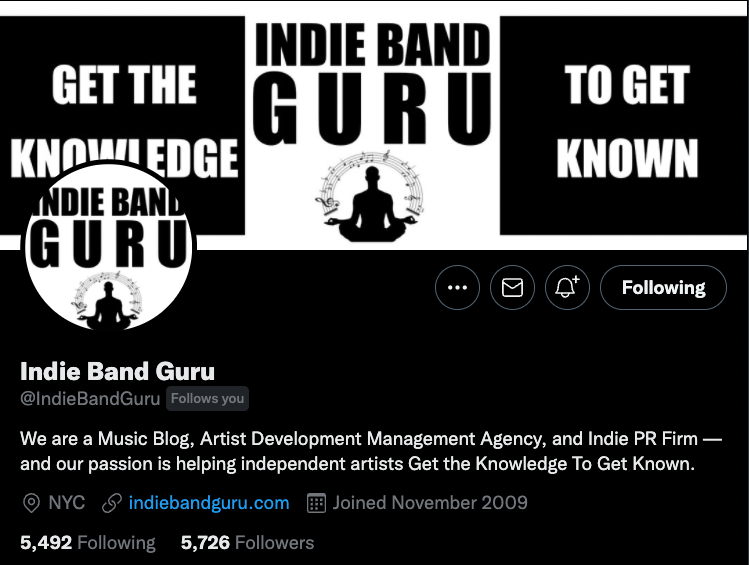 So what could be possible steps we could collaborate on? The HVMF could be a major onboarding tool for fresh musicians to Blocktunes.
The HMVF could be a possible service blocktunes offers to artists and could be an onboarding tool to HIVE. Both things are possible. There could be special Musicvideo NFTs on Blocktunes as forms of special collectibles or even fund raising purposes. The possibilities are endless here and all it needs is a good team that is willing to put in the effort to get this things going.
@flauwy the founder of the Oneup Cartel asked how they could get involved and I think there is many ways we could possibly collaborate. We are looking for content creators that can do dope posts and I think there is many in the ranks of the Cartel.
@trashyomen offered their services as a mercenary motion designer and I am sure we will find some projects for them
@efastromberg94 wanted to contact us on discord and I hope we will have a talk soon.
@khaleesii commented that she hopes to be involved and we waved each other on discord. Ophelia, please drop me a few lines we would love to have you aboard
---
This is why we want to build a team around the HVMF so without further ado this is our Roadmap:
Who wants to get involved?
1. Our Biggest Priority
Building a team. This project is way bigger than 2 people, both with limited time and resources can tackle. We want you! We want musicians and film makers to get on board. We can run multiple video productions on several locations on this planet but only if we grow our team.
So this is the part where you drop us a mail to hivemusicvideo@protonmail.com and tell us how you want to be part of this project. You can also leave us a comment but to keep things organized it would be a big help to see a mail from you.
We can not pay you a lot but the foundation will always make sure to somehow compensate peoples work. In the beginning this will be small, but as we grow so will the rewards do too.
Who are we looking for? Anyone who is interested to be part of this experience of producing music videos for hivean musicians. Of course it would be cool if you would have any prior experience but that is not a must. Whatever your skills may be, please talk about them we are sure we will find a role for you. We are looking for musicians, film makers, editors, 3d artists, marketing experts, content creators, streamers, writers, art directors and much more. Please do not be shy, let us build something together.
2. Project Kickoff Ravenmus1c Video
This is happening! Even if it is only us two, we will shoot a music video powered and financed by hive to get our first experience with this project. And also to have a reference we can show you guys, so you know on what to expect! This is how it's gonna go down:
Project kickoff 13.3.2022 Ravens birthday party on the PIZZA discord.
Teambuilding and project planning Q 2-4 2022
Final Budget and Proposal by EOY 2022
HBD funding time 30 days Q1 2023
Date of shoot 2023 Q2
NFT release 2023 Q3-Q4
Release Party in Raven´s Discord Server
Release 3Speak same day as NFT release
Release Youtube 1 day after
Finished Video will be shown on Festivals if possible
3. Your projects!
From now on! You are a musician? You are a film maker? Get in touch with us! Drop us your project ideas to hivemusicvideo@protonmail.com.
However we would prefer musicians who do not have the means to fund a music video project on their own. Meaning if you have a full hive wallet and a huge splinterlands collection you will not be prioritized, but of course there is always ways to get involved. We are not excluding anyone but our main goal is to support those who can't afford to hire a videographer on their own.
Anyone who wants to shoot a music video or have a video made for their music can pitch us their ideas and projects! However we will not be able to shoot them all, and we will have to prioritize those projects that can be done within a certain budget and time frame.

Give us time! Unless we will all get superrich with hive over night we need to build up slowly.
Probably the first project to be shot can be done by the end of the year 2022 or beginning of next year.

You have a budget to spend on a music video? That`s also great and makes funding extra costs via HMVF and get more exposure more easy. Even if you don´t have any money to bring into this project, you can also help us with having a place to shoot the video at, or having a place to sleep for the crew or whatever else. Everthing will help and is highly appreciated!
So please, get in touch! No matter if you can offer something or not, we are very interested in your ideas and input.
---
BALANCE SHEET
We will always be transparent and this is the hive blockchain. No secrets here.
We had a little bit of income on our introduction post and now have the following balances. Screenshots have been taken from peakd.com
Following Assets are in the treasury of @hmvf
Hive Punk ID: 2594 viewable here: https://punks.usehive.com/gallery/hmvf
The Music Therapist is a donation by @solymi and this NFT will be the first building block of the HVMF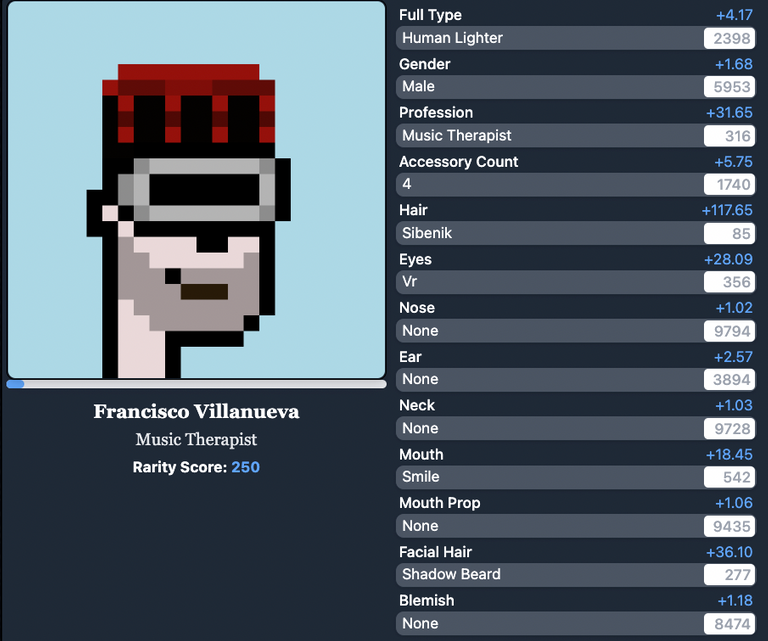 All our liquid hive has been powered up and we will not start a powerdown unless it is really necessary. We are here to grow a foundation that really makes a difference. We also moved our HBD into saving even if the 12% of such a small amount is not too much but we will grow that gradually and maybe one day, it will grind us as many HBD as we need, to keep a sustainable production cycle of videos without having to touch our funds...(dreams may come true)
We also powered up all the tribe tokens we received. And we will continue to build our influence. We are here to grow as big as possible to be able to move mountains for musicians and film makers alike!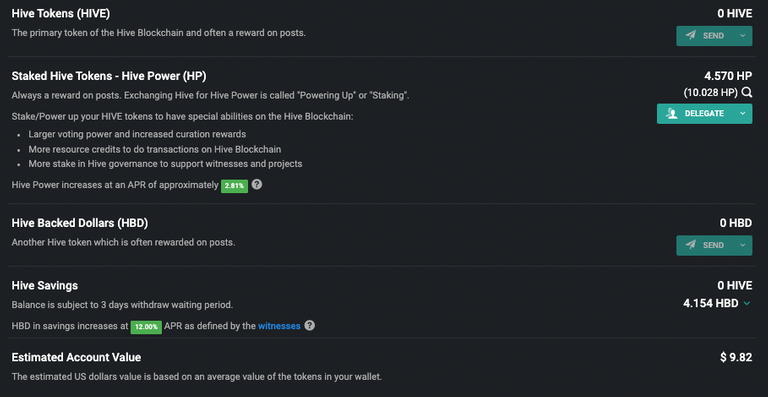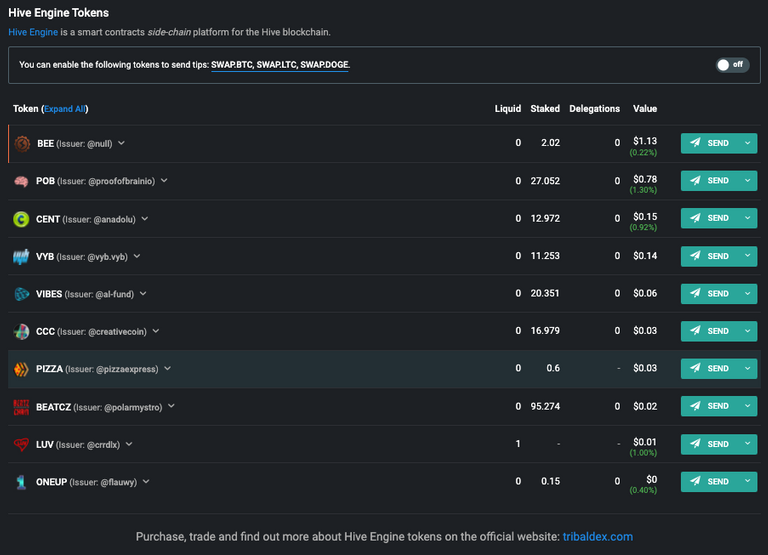 Want to donate?
We would be happy about any kind of contribution you are wiling to make. We say thank you and we will put you on our donators list if you wish that. Any asset donated will be put to use as the foundation grows to a multichain solution for independent musicians, artists and film makers.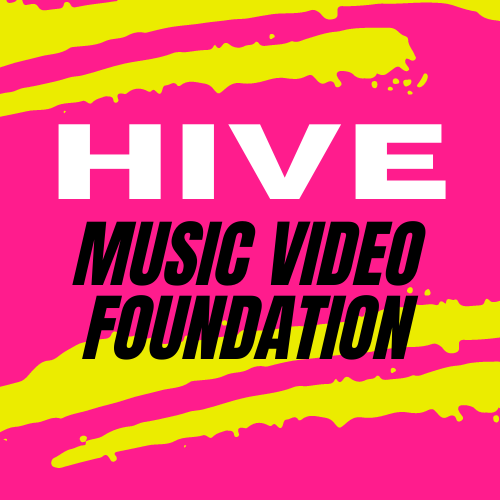 thanks for your attention and hope to see you soon!
LUV
Raven and Solymi