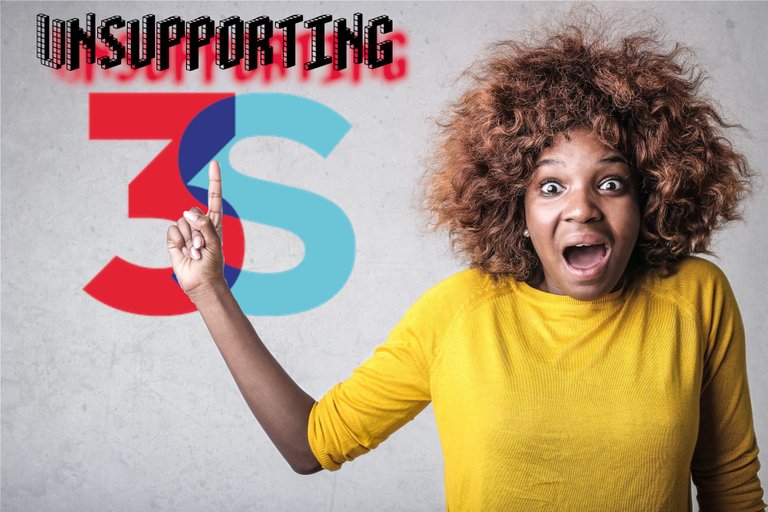 @palimanali raised some very important questions related to the Hive Open Mic, @threespeak support and the use of #Youtube. I could have done this writing as a response in the comments to his post, but I thought it wiser to craft a post, with a view to making his concern, which is also mine, go further. You can read his post at NO MORE 3speak FOR Open mic?.
---
¡Versión en español más abajo!
Spanish version below!
---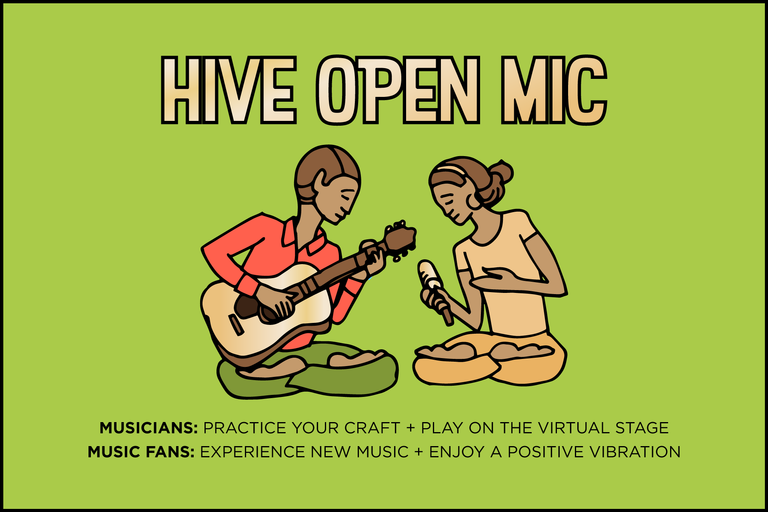 His approach comes from the fact that the #openmic updated the rules of the event and now requires that the video of participation be uploaded to YouTube and it is that one that counts for the event. The reasons of @cabelindsay for such a decision are completely valid, as there have been so many inconveniences with the videos on the 3Speak.tv platform that it is impossible to "trust" its use, as every time one posts a new problem arises and the videos cannot be seen, or the preview looks bad, or the browser hangs, etc....
This brings to my memory the problems that occurred in the old Steemit Open Mic and the DTube platform (which also applies to the current situation). Also in that event the use of Youtube became mandatory, due to the amount of problems that were generated with the use of the decentralized alternative.
As I don't handle the technical aspects, I can only speak from the user's point of view, but it never ceases to amaze me the fact that in the last four years the use of video platforms over the Hive structure has not been stabilized.
I love the 3Speak project and for some time I have had a large project to develop on that platform and I have not dared to do it because of the constant failures. It is one of the applications that I find most attractive and would be an extraordinary alternative to centralized platforms like Youtube.
However, seeing that suddenly the embeds stop working in hive.blog and generate an error, or seeing that peakd.com stops showing the preview are something more than "a detail". More than once one has had to resort to some hacks to get the video to show, but these are tricks that can not be posed to ordinary users, they are unacceptable situations.
I do not know if the problem is with the developers of @threespeak, either @wehmoen, @starkerz or someone else can say that, I do not know if the failures that have occurred in @peakd, are the fault of its developers, maybe that could answer @asgarth or @jarvie, nor do I know if the errors in @hive. blog are due to problems in its development, there would also need to know the opinion of those in charge of this aspect or the witnesses themselves as @blocktrades, @guiltyparties, @anyx, @mahdiyari or someone else.
But what I can say for sure, is that we need a platform like #3Speak that works well on any of the hive interfaces and that does not lead Hive event organizers to "force" to use centralized platforms like Youtube, to which we are "supposed" to be the alternative...
I don't think the point here is to look for someone to blame, the failures that have occurred are part of history, but the solution to them is the "future". And this is what we should focus on.
The first videos that I used in Hive (Steemit at that time) and uploaded to Youtube are still there, permanently available, after more than three years. However, I cannot say the same about the ones I uploaded to Dtube, DLive or the most recent #Speak.
---
I take advantage of this writing that was born today out of necessity to add an additional impression.

As I said before, I love the 3Speak option, because it seems to me an extraordinary option, decentralized, free of censorship, that allows rewarding authors. But in the past few days I saw some ads so invasive that reminded me of the worst marketing strategies of Youtube, where in the middle of the video, they make a cut to introduce the advertising and only after watching it, you can continue watching the video.

I can understand that 3Speak needs some funding mechanisms that go beyond the 11% they retain from each post and I don't know how much support they are getting from the Hive Proposals, but falling into such invasive advertising techniques doesn't bode well either.
Hopefully approaches like the one made by @palimanali and possibly some others, as well as what I expose here, will be addressed by all involved, both in Hive, as a whole, as in the technical team and the promoters of 3Speak, as in the case of @theycallmedan, and that soon we can see these failures solved and we can do without the services of centralized external providers and we can rely solely on the tools developed in Hive and for Hive.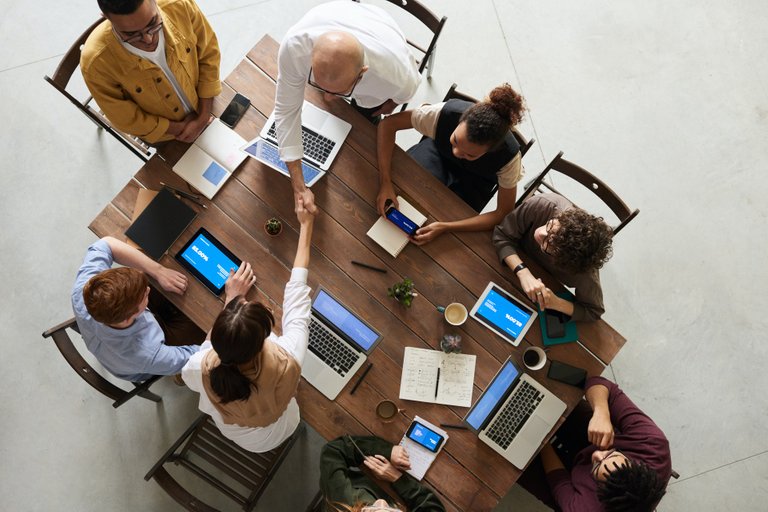 @palimanali planteó unas preguntas muy importantes relacionadas con el Hive Open Mic, el soporte de @threespeak y el uso de #Youtube. Yo podría haber hecho este escrito como una respuesta en los comentarios de la publicación de él, pero me pareció más prudente elaborar un post, con miras a que la preocupación suya, que también es la mía, llegué más lejos. Puedes ver su post en NO MORE 3speak FOR Open mic?.
Su planteamiento viene a partir del hecho de que el #openmic actualizó las reglas del evento y ahora exige que el video de la participación se suba a Youtube y es ese el que cuenta para el evento. Las razones de @cabelindsay para tal decisión son completamente válidas, pues ha habido tantos inconvenientes con los videos en la plataforma de 3Speak.tv que es imposible "confiar" en su uso, pues cada vez que uno publica surge un nuevo problema y los videos no se pueden ver, o la vista previa se ve mal, o el navegador se cuelga, etc...
Esto me trae a la memoria los problemas que se daban en el viejo Steemit Open Mic y la plataforma de DTube (que también aplica para la actual situación). También en aquel evento se volvió obligatorio el uso de Youtube, por la cantidad de problemas que se generaban con el uso de la alternativa descentralizada.
Como yo no manejo los aspectos técnicos, solo puedo hablar desde la óptica del usuario, pero no deja de sorprenderme el hecho de que en los últimos cuatro años no se haya logrado estabilizar el uso de las plataformas de video sobre la estructura de Hive.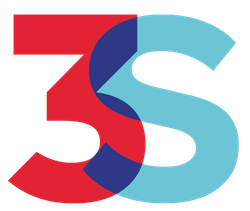 A mí me encanta el proyecto de 3Speak y hace tiempo tengo un proyecto en grande para desarrollar en esa plataforma y no me he atrevido a hacerlo por las constantes fallas. Es una de las aplicaciones que me parecen más atractivas y sería una alternativa extraordinaria a plataformas centralizadas como Youtube.
Sin embargo, ver que de repente los embeds dejan de funcionar en hive.blog y generan un error, o ver que en peakd.com deja de mostrar la vista previa son algo más que "un detalle". Más de una vez uno ha tenido que recurrir a hacer algunos hacks para que el video se vea, pero estos son trucos que no se le pueden plantear a los usuarios comunes, son situaciones inaceptables.
No sé si el problema lo tienen los desarrolladores de @threespeak, ya sea @wehmoen, @starkerz o algún otro podrá decir eso, no sé si las fallas que se han presentado en @peakd, son culpa de sus desarrolladores, quizá eso lo pudiera responder @asgarth o @jarvie, ni sé si los errores en @hive.blog son por problemas en su desarrollo, allí también haría falta conocer la opinión de los encargados de este aspecto o los mismos testigos como @blocktrades, @guiltyparties, @anyx, @mahdiyari o alguine más.
Pero lo que sí puedo afirmar con seguridad, es que necesitamos una plataforma como #3Speak que funcione bien sobre cualquiera de las interfaces de hive y que no lleve a los organizadores de eventos de Hive a "obligar" a utilizar plataformas centralizadas como Youtube, ante los cuales "se supone" que nosotros somos la alternativa...
No creo que el punto acá sea buscar algún culpable, las fallas que ha habido son parte de la historia, pero la solución a ellas es el "futuro". Y es en este que debemos centrarnos.
Los primeros video que yo usé en Hive (Steemit en aquel entonces) y que subí a Youtube, siguen allí, disponibles de manera permanente, después de más de tres años. Sin embargo no puedo decir lo mismo de los que subí a Dtube, a DLive o al más reciente #Speak.
---
Aprovecho este escrito que nació hoy producto de la necesidad para agregar una impresión adicional.

Tal como lo dije antes, me encanta la opción de 3Speak, porque me parece una opción extraordinaria, descentralizada, libre de censura, que permite recompensar a los autores. Pero en días pasados me aparecieron unos avisos publicitarios tan invasivos que me recordó las peores estrategias de marketing de Youtube, donde en el medio del video, te hacen un corte para introducir la publicidad y solo después de verla, puedes continuar viendo el video.

Yo puedo entender que 3Speak necesite algunos mecanismos de financiación que vaya más allá del 11% que retienen de cada publicación y no sé qué tanto apoyo están recibiendo de los Hive Proposals, pero caer en técnicas de publicidad tan invasivas, tampoco son un buen augurio.
Ojalá planteamientos como el que hizo @palimanali y posiblemente algunos otros, así como lo que expongo acá, sea atendido por todos los involucrados, tanto en Hive, como un todo, como en el equipo técnico y los promotores de 3Speak, como el caso de @theycallmedan, y que pronto podamos ver solventadas estas fallas y podamos prescindir de los servicios de proveedores externos centralizados y podamos apoyarnos únicamente en las herramientas desarrolladas en Hive y para Hive.
---

If you don't have an account at Hive yet, I invite you to read my post My Hive Testimony || Mi testimonio Hive
Si aún no tienes cuenta en Hive te invito a leer mi publicación My Hive Testimony || Mi testimonio Hive