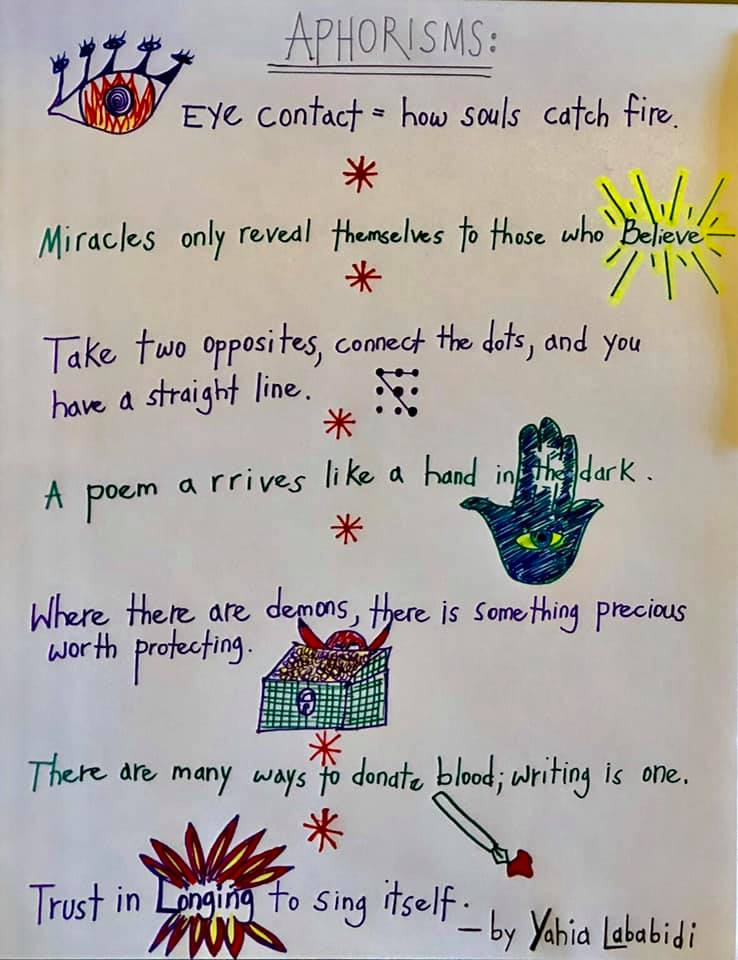 ---
After around three decades of writing, since I started in my teens, I'm happy to see that my work is beginning to have a life of its own and developing traction.
A school teacher (who is also a writer/editor) in the UK invited me to submit hand-written aphorisms, with little doodles, to inspire young people as part of a 'Poetry Lab' that they're creating.
They're also showing my new book video trailer, below, to stimulate writing:
Here's what I came up with 🤓
---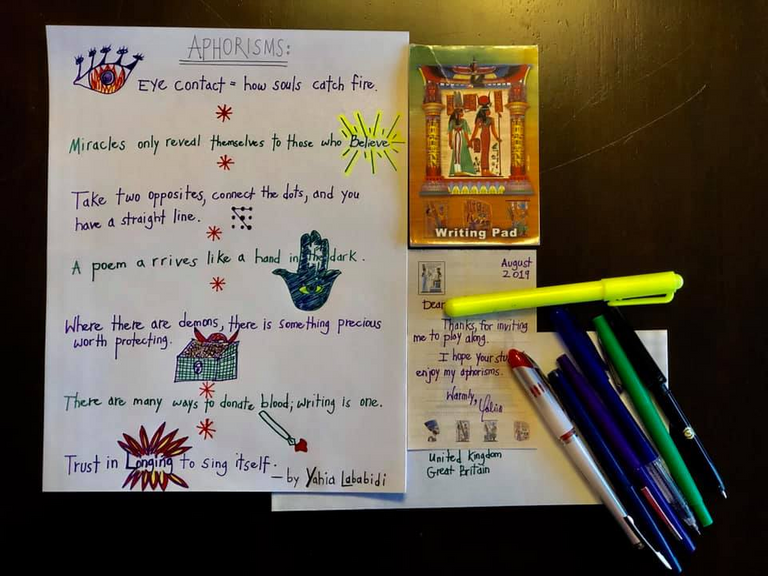 ---
It was no less exciting to stumble across, on Instagram, a street artist & lover of quotations, who creates thought-provoking posters and posts them around the streets of New York.
Here are words from my book, Signposts to Elsewhere on a poster he posted in the streets of NYC— I would have been thrilled to spot this while taking a stroll!
---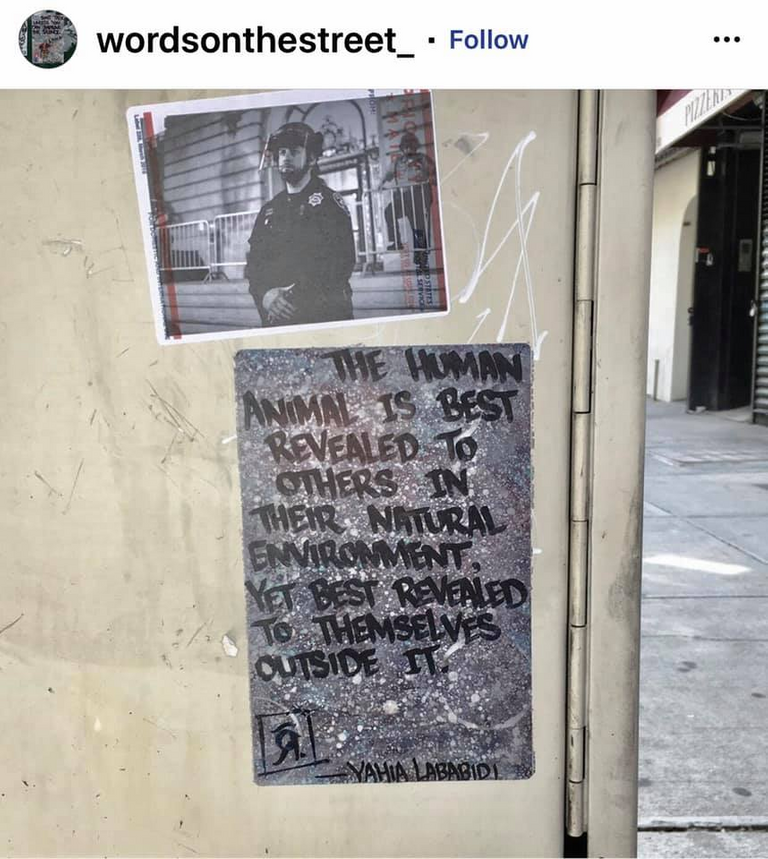 ---
One writers for oneself, primarily, out of an inner compulsion to express oneself and understand the world. It's rewarding, over time, to discover, that one has readers in different parts of the world.
---
If you appreciate witty/wise sayings, somewhere between poetry and philosophy, I invite you to check out a book of my aphorisms, such as the one this young man is reading on a train in Germany, Where Epics Fail
---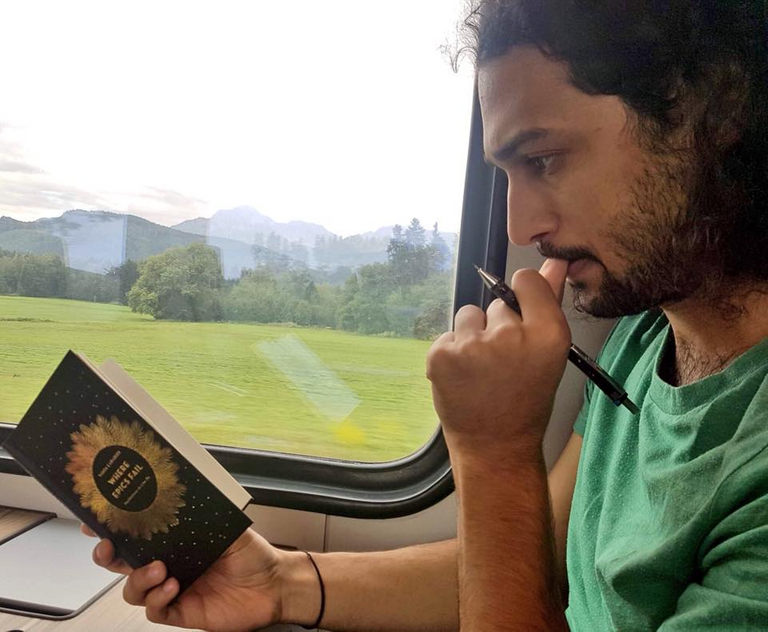 ---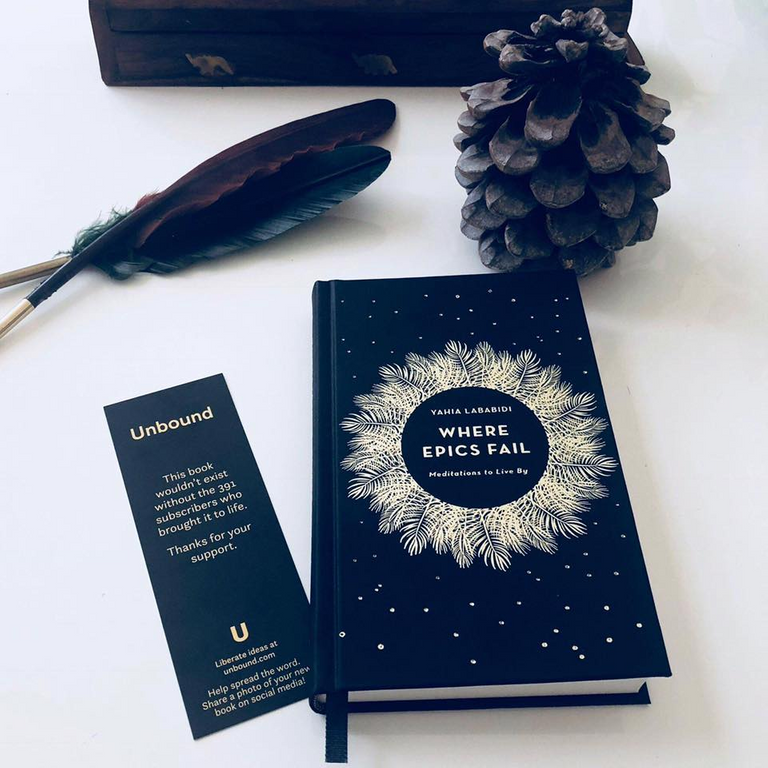 ---
Thank you, for your attention, and may your own innermost thoughts and dreams resonate with those near and far.
---