Welcome to The 5, a weekly selection of five #creativecoin artists and their posts curated by the Creative Coin Fund.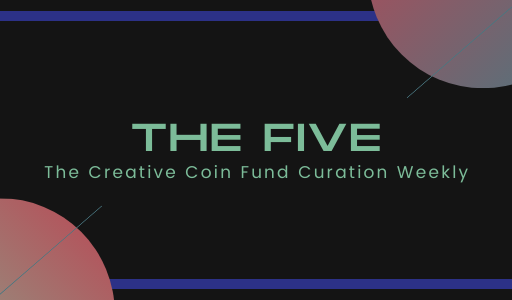 Our curation team is at work seven days a week, finding and rewarding quality content on the Creative Coin front end and through the Creative Coin Discord.
The Creative Coin Fund Curation Team
@andrewmusic
Music Curator
@cliffagreen
At-Large Curator
@elemarg25
Photography Curator
@fermentedphil
Graphic Art Curator
@gislandpoetic
Discord Curator
@jesuspsoto
Spanish Literature Curator
@mazquel
Graphic Art Curator
@qwerrie
At-Large Curator
@regenerette
Discord Curator
Here are our selected works from that content for the week of February 9 to 15.
---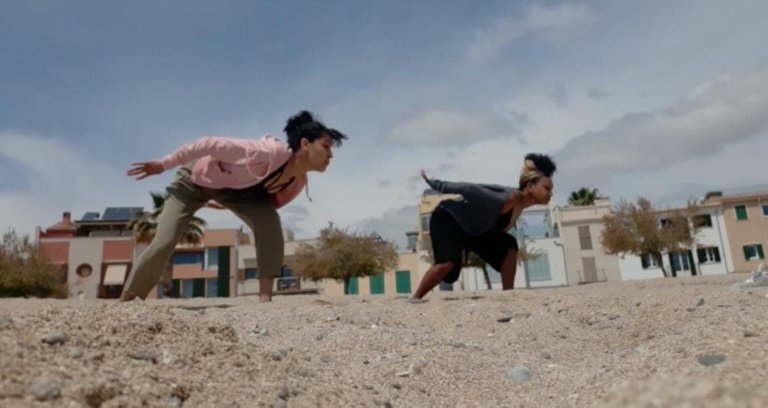 "Todo fluye, todo cambia, nada permanece"; este proverbio se le atribuye a Heráclito y asociándolo con el mundo actual se pueden hacer analogías porque tiene infinidades con innumerables cosas, objetos y fenómenos diferentes que están en constante movimientos, en cambio y desarrollos continuos. Así, "Espero para continuar" de @violetaperez nos configura una espera de significación, captada poéticamente con imágenes sensoriales muy expresivas; en él nos dice que todo tiene su momento, que la espera también fluye, cambia una y otra vez.
---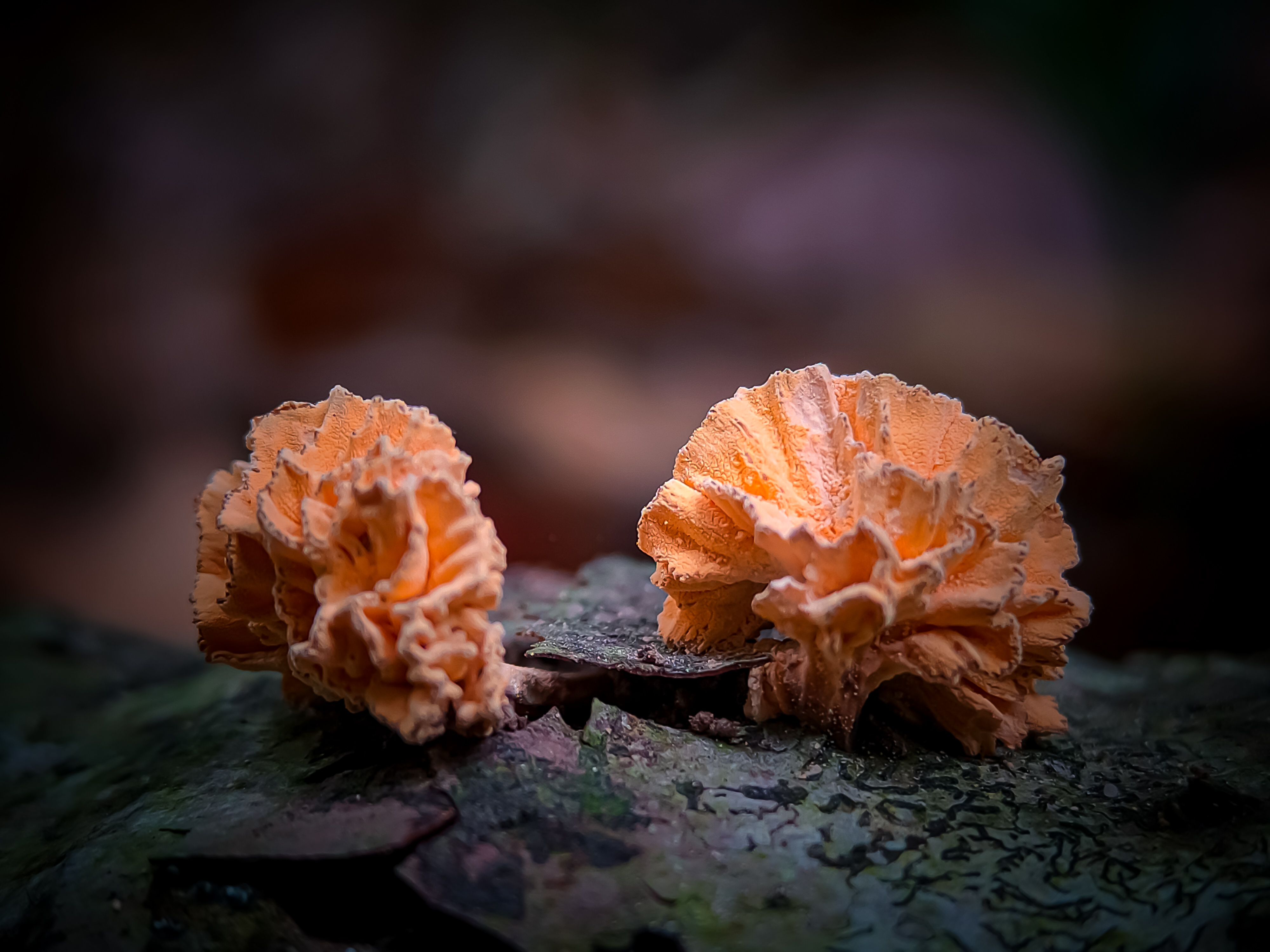 Al ver estos hongos en I found them por @gamessteam, me cautivó su extraña forma; cómo la naturaleza les da esa sensación artificial, llena de detalles, texturas que dan la impresión de no ser naturales, pero son tan reales que por eso cautivan. Este fotógrafo detalla la dulzura de estas macrofotografías con el efecto de desenfoque y el juego de luz.
---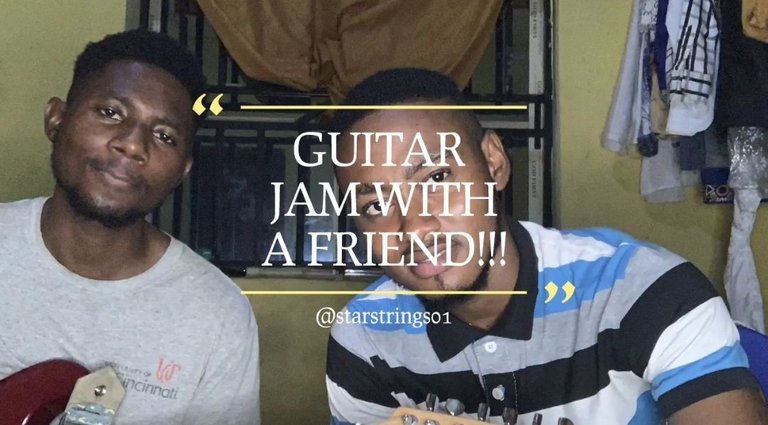 @starstrings01 nos comparte la interpretación de un Guitar Jam en compañía de uno de sus amigos, las dos guitarras se compenetran con sonidos muy bien fabricados, y tonos bastante llenos de cuerpo, la guitarra Les Paul sunburst de @starstrings01 nos da un sonido con mucho color, por el cuerpo pesado con el que está construida. Enhorabuena por este guitarrista Nigeriano, orgullo para su país, da ejemplo de como ser constante en hive, y también la constancia que se requiere en la guitarra para llegar a su nivel y velocidad.
---
The craftmanship of @fixie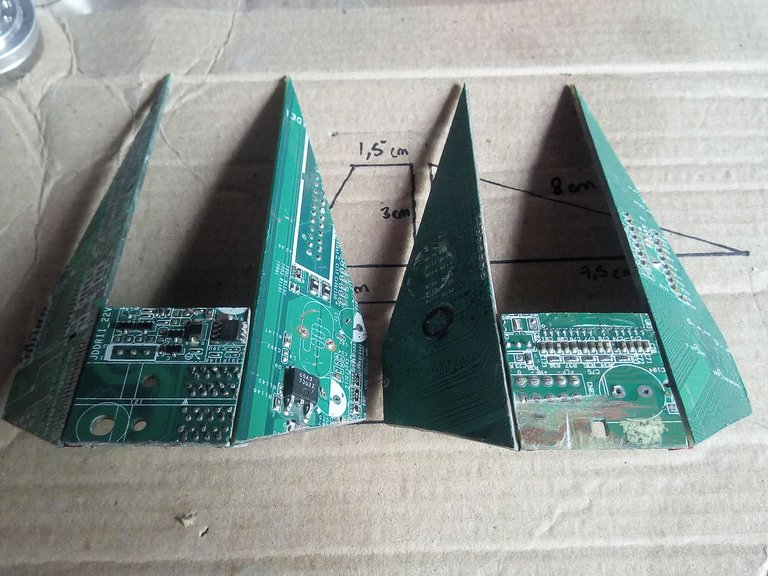 La complejidad de la pieza en el post DIY de @fixie la hace aún más impresionante. Los materiales utilizados para realizarla no sólo son reciclados sino que son perfectos para la temática de Star Wars. El resultado es un perfecto e ingenioso parecido a un Tie Interceptor digno de admirar no sólo por los amantes de Star Wars, sino por todos. Un trabajo excelente.
---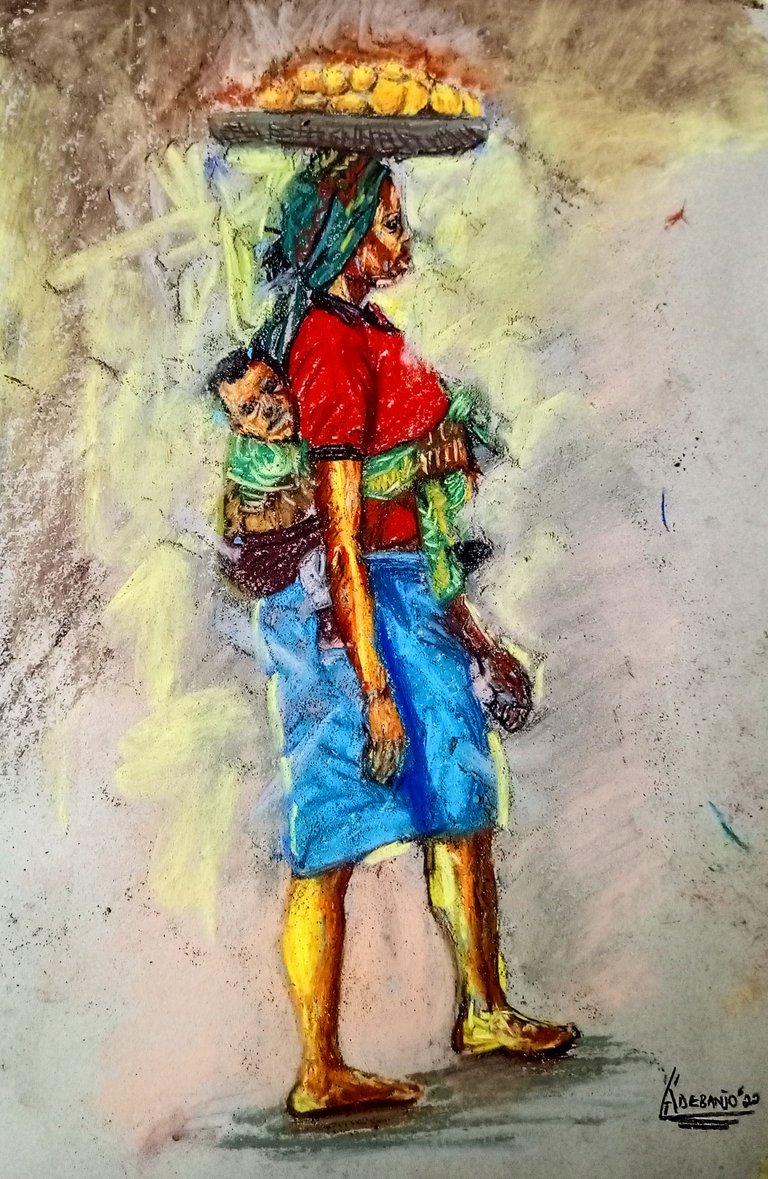 In Love and affection, an upright figure carries on her head what looks like fruit, whilst carrying in a typical African fashion a child on her back. Using vivid pastel colours, the artist @bob-dray provides us with an artwork that pays homage to the sacrifice a mother goes through for her child. "Love and affection" are embodied in the fruit on the figure's head, and in the tightly bound child to the mother. Furthermore, the use of colour can be read as significant. The fruit on the figure's head is the same colour as the body of the mother. One can see the mother offering her body as physical nourishment, but also metaphorical in the sense that she puts her body on the line to provide for her child.
---
Thanks for viewing The Five
Please follow the links in the reviews above to appreciate and upvote our featured artists.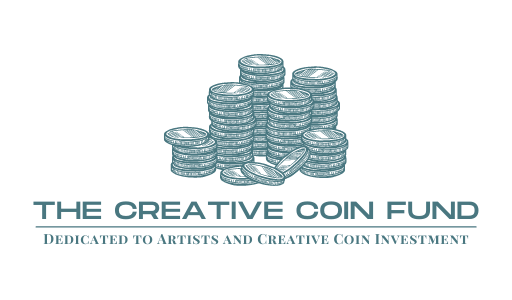 Artists selected for The Five each receive a 1,000 CCC award from the Creative Coin Fund.
---
Thank you to our Creative Coin delegators

abh12345.ccoin
ace108
adriangamerxd
agreste
akumagai
aleksandra.mart
alenox
alequandro
alive.chat
aljif7
allfabeta
amberyooper
ambiguity
andrewmusic
ange.nkuru
an-man
antisocialist
atma.love
barbara-orenya
bashadow
basilmarples
bhattg
blueeyes8960
bryan-imhoff
b0s
carn
chireerocks
chireerocks.ccc
city-of-berlin
cliffagreen
coolguy123
crazy-andy
creativecoin
curatorcat
curatorcat.ccc
daveyjones7
dawnoner
dbooster
denmarkguy
dera123
desro
dksart
donjaun
edgy-ed-morrison
elemarg25
elikast
ervin-lemark
esther-emmanuel
felt.buzz
fermentedphil
fiberfrau
firstborn.pob
flaxz
focus.folks
gentleshaid
golden.future
hilbyguy
hranhuk
htwegyi
igormuba
jesuspsoto
joalheal
johndieo
juanvegetarian
kachinhenry
kemmyb
kevmcc
lacking
lightcaptured
liotes.voter
littlebee4
lordemmy
marilour
marshmellowman
mazquel
meesterboom
melinda010100
mervinthepogi
moretea
myanmarkoko
myothuzar
nayhlaingsoe
nilarwin
nyinyiwin
oadissin
oblivioncubed
oceanbee
olgavita
paradigmprospect
patschwork
pedrobrito2004
penyaircyber
portal-xenna
pregosauce
pthker2010
quinnertronics
qwerrie
rayshiuimages
reddragonfly
rocinanteprimo
seckorama
shadowspub
sheinthu
shiftrox
silentbot
solairitas
stevieboyes
stickupboys
technocrypton
tezzmax
theia7
thekittygirl
thisismylife
tin.aung.soe
tokenpimp
uncorked-reality
uthantzin
vcclothing
victorbz
vintherinvest
whatsup
worldbuilder
wwwiebe
yaziris
ykretz
ylich
youarealive
zedcell

---
To participate with the Creative Coin Fund in rewarding #creativecoin artists:
Delegate to @cccf
Follow our curation trail
---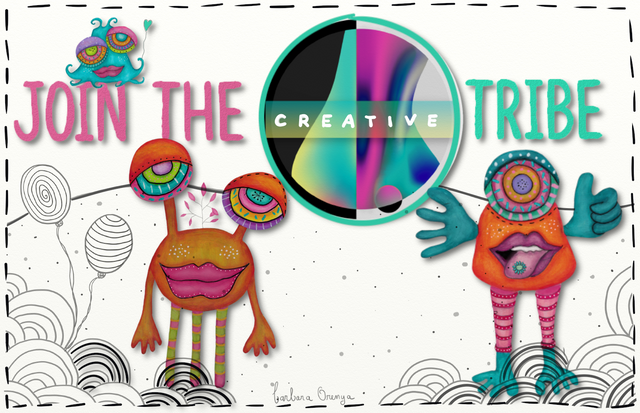 ---
Credits
Banner image by remyrequenart
Join the Creative Tribe image by barbara-orenya
Selection images by the authors, unless noted