.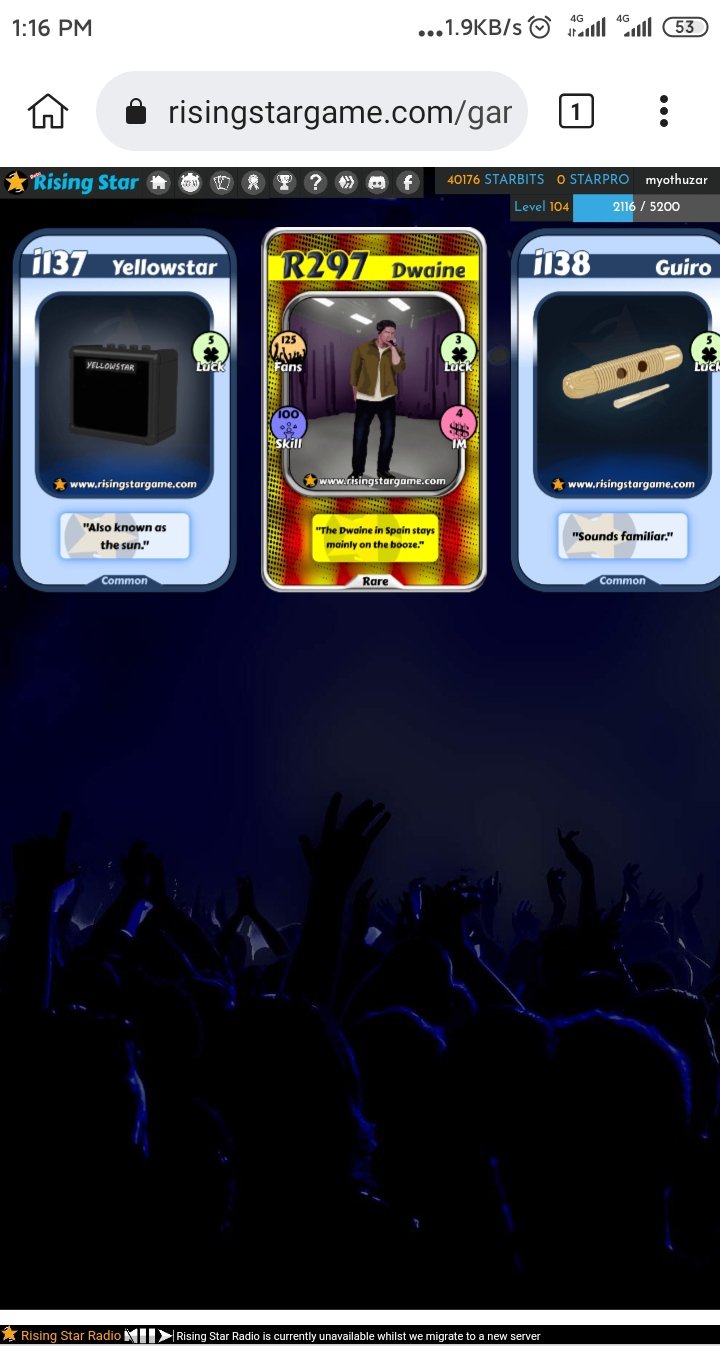 I have been playing rising star game for 319 days, and I am doing missions and buying cards (or) pack every day.
Today, I bought a pack for rising star game. I got i137 Yellowstar, R297 Dwaine and i138 Guiro.
i137 Yellowstar contains 5 luck. R297 Dwaine contains 123 fans, 100 skill, 3 luck and 4 im. i138 Guiro contains 5 luck.
Now, I have 720 cards in the game. I have 37912 fans, 6226 luck, 66846 skill and 767 im.
Today, I also bid some missions in music promoter. I bid saturday headline mission, full band support mission, rap battle mission and country support tour mission with 30000 starbits.
I hope I will get many starpro from these missions. Tomorrow, I will get starpro rewards from these missions.