International, interesting and friendly citizens
Have you heard of Neoxian City or ever been to Neoxian City? Well if you haven't then you are truly missing out. Why?
This virtual city is one of the most cosmopolitan and interactive communities on Hive. Everyone can obtain "citizenship" and people are fun and welcoming. The citizens are truly international - spanning the globe from the United States to The Netherlands, Sierra Leone to Nigeria to India, Pakistan to the Philippines to Australia and many more. Now one can understand why this city never sleeps because to catch up with anyone over a cup of coffee/tea or beer, or to express one's emotions about the latest football scores - one needs to cross many time zones.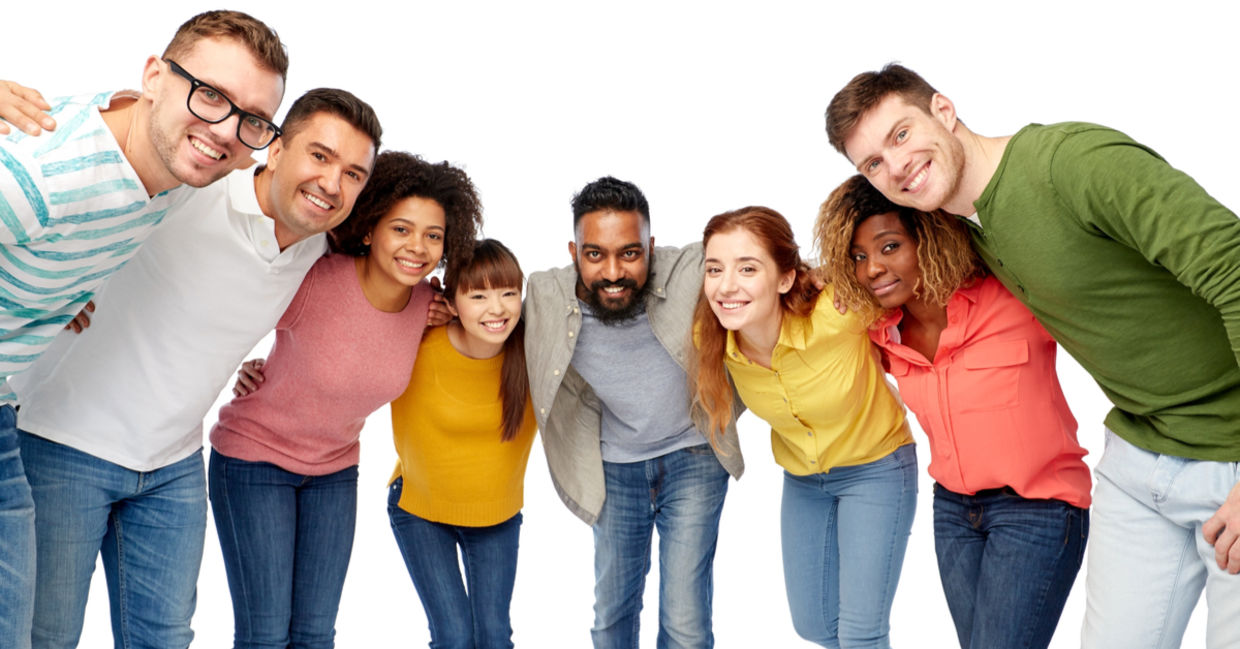 source
Friendly chats
The personalities of the citizens are as varied as their nationalities. Some citizens are curious and instigate conversations - others will wait for someone else to start and just join in. However, chat you must - otherwise no one will get to know you - even if your presence is felt via the icon of your profile photo. Chat topics are literally about everything. There are many wise people in the city so there are many opinions. As the city is on the Hive blockchain - inevitably cryptocurrency is a hot topic and sometimes you can get very useful hints or tips on cryptos to investigate.
What else makes Neoxian a great city?
Every well run City requires good governance. Neoxian City was created by its intrepid and mysterious leader, Mr. Dragon - Hive username @neoxian. He represents fairness and ensures that the credence, philosophy and good reputation of the city is upheld. Afterall, Neoxian is a brand name all by itself. The kindness of @neoxian is often shown via his upvotes for quality posts to citizens who actively engage in the community.
Locating and maintaining good infrastructure is also important for a functioning city - in the true spirit of decentralization the city was moved to Element.io by Mr. Dragon.
The city is also able to attract talent of which Neoxian has no shortage. Some take on roles, such as:
a. curator @shrazi @rehan12 @burlarj @udezee @bhattg;
b. paper editor @raymondspeaks;
c. splinterlands quartz master @xawi;
d. developer @bala41288 or
e. just be a good and friendly chatter.
There are fun contests and giveaways and a new initiative called "Music Appreciation Day" from @peaq.
As long term thinking is critical to the success of any city, if you are innovative and can think of a beneficial role or activities for the city - just contact @neoxian.
The city has commercial activities such as banking (for loans).
There is also a school and minetest server too.
Neoxian City also has its own currency - the token Neoxag.
More about Neoxag - the token
Neoxag can be earned by:
winning contests and giveaways in the City;
staking Neoxag and earning it as interest;
delegating Hive Power to @neoxiancityvb.
Neoxag can be bought or traded for Hive on Hive Engine.
The neoxiancityvb bidding bot
By using the Transfer icon in Hive Engine - Neoxag can be sent to @neoxiancityvb to upvote Hive posts for yourself and others - if you care to recognise someone by sharing.
The post must be less than 2 days old.
The bot sends a refund if the post is too old or more than 700 Neoxag is sent.
Neoxian City Weekly Paper - if you missed out on what is happening in the city - have no fear - you can read the Neoxian City Weekly Paper where a good overview is provided.
Neoxian website - the neoxian.city website can be used to have better value on your neoxag earnings.
New News: Since April 27, 2002, 1500 Neoxag can be used to create Hive accounts. This is great news for anyone that wants to have additional Hive accounts or onboarding new Hivers.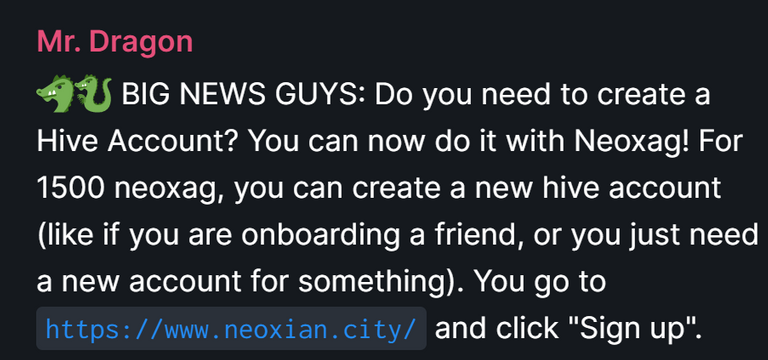 Neoxag promotion - a few ideas
Not everyone knows about Neoxag even if they have heard about Neoxian City. What can be done about that?
Proud citizens need to spread the word. Everyone can create posts which tell about Neoxag and its use cases. For instance - contests on Hive where winners are rewarded using Neoxag to upvote their post.
City management can engage in focused and robust marketing on Hive.
There could also be collaboration on projects with other Communities on Hive.
Are you now curious?
---
Follow these Directions to the City of Neoxian
The City of Neoxian is easy to find.
Upon arrival, you will not get lost as you will be welcomed by citizens who are hanging out or those just dropping by.
@neoxian is a Hive witness. Do not forget to vote for @neoxian on Hive Witnesses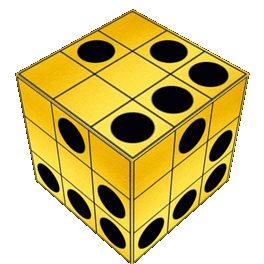 At Neoxian City you will visit out of curiosity but stay for the friendliness.
The city has a magnetic appeal - if you ever leave you return for sure. 😀
Posted using Neoxian City