Hello, music lovers!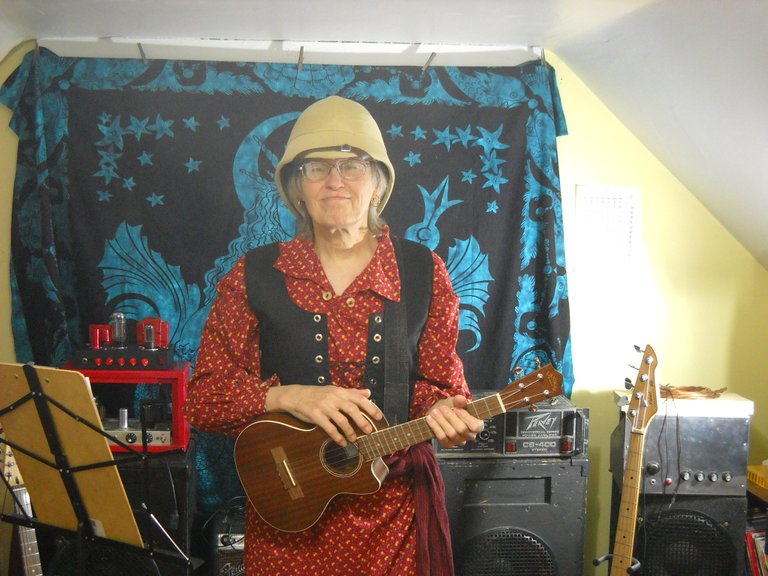 This is just my second post in the @musicforlife front end, my first post here was published 6 days ago. I'm a little slow getting back here because I only have a bit of music related content that I can post about. I write most of my posts on the general PeakD platform about non music related subjects.
Today I would like to talk a bit about some of the music I listen to now. I grew up at the end of the 1960s and into the 1970s, and almost everything that I listened to was rock music. My taste in music was fairly narrow back then, and stayed that way through the 1980s and 90s. A few of my all time favorite bands from that era were Led Zeppelin, The Who, Black Sabbath, and Deep Purple. A bit later came bands like Golden Earring, Blue Oyster Cult, AC/DC, and Molly Hatchet. Of course, there was also The Eagles. Some of my most favorite music of all time is from 2 bands, The Moody Blues, and Yes.
At some point in the 2000s, after I had stopped playing live music due to demands of the "day job", my music tastes started to change and perhaps broaden out, at least to some extent. I still listen to The Moody Blues and Yes, but I also listen to a lot of Synthwave music now.
I've discovered that there's several "flavors" of synthwave, perhaps too many to get into in this post. A lot of what I prefer to listen to, especially for background music, is synthwave/ chillwave/ retrowave.
I've also been exploring the vocal synthwave category a lot more lately. There's a lot of this type of music on youtube, so I have access to all of the music there. Some of the artists that I've been listening to are Nina, Timecop 1983, and a new favorite that I have heard of before, but only recently started listening to, Gunship. There's also an artist doing vocal synthwave by the name of Jessie Frye. She recently released an album that I was so impressed with that I bought a CD of it from New Retro Wave records. The album is called "Kiss Me in the Rain". If you enjoy vocal synthwave, I recommend that you check out her music. This is a link to her album on youtube.

Speaking of synthwave, a couple of years ago, I did a collaboration with a fellow hiver, @soundwavesphoton, and 2 other people who seem to have left the platform before Hive was forked off from steem, @Veckinon and @dflo. I'm not sure if this can actually be called synthwave, perhaps electronica might be a better description. I uploaded this to my Soundcloud page last year after I realized that I had not put it there when it was first made.I really enjoy listening to this song, as it was a creation that stemmed from us talking on the @Palnet discord. Swoop made the electronic track to go along with a bass track that I sent him, Veckinon did all the lead guitar work, and Dflo wrote the words and provided her voice to the recording.
https://soundcloud.com/ambers-rambling-writings/soundwaves-veckinon-and-dflo
This one of several collaborations that I was part of a couple of years ago. Perhaps I'll share more of those in another post.
That's all I have for this post, thanks for stopping by to check it out!