Found another bird of prey's nest a couple of days ago.
This time it was a hawk nest!
The bird was well hidden behind the branches, so I only managed to get a picture of its head.
Anyway, the osprey is a very beautiful bird and did you know it only eats fish? :)
It's a pretty large bird reaching more than 60 cm (24 in) in length and 180 cm (71 in) across the wings.
---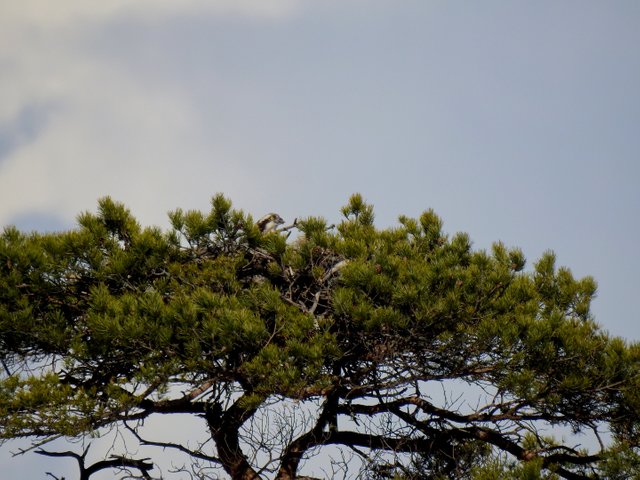 | | |
| --- | --- |
| Aperture | f/6.5 |
| Shutter Speed | 1/800 sec |
| ISO | 100 |
| Focal Length | 357 mm |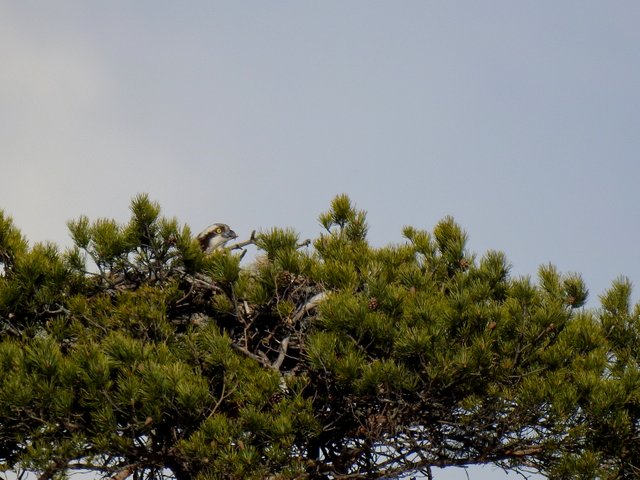 | | |
| --- | --- |
| Aperture | f/6.5 |
| Shutter Speed | 1/800 sec |
| ISO | 100 |
| Focal Length | 357 mm |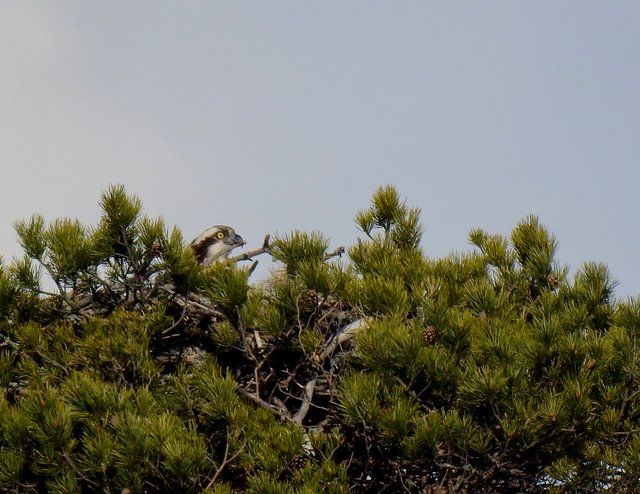 | | |
| --- | --- |
| Aperture | f/6.5 |
| Shutter Speed | 1/800 sec |
| ISO | 100 |
| Focal Length | 357 mm |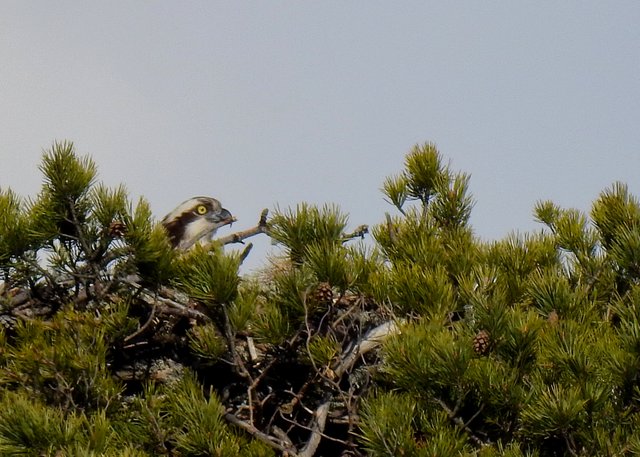 | | |
| --- | --- |
| Aperture | f/6.5 |
| Shutter Speed | 1/800 sec |
| ISO | 100 |
| Focal Length | 357 mm |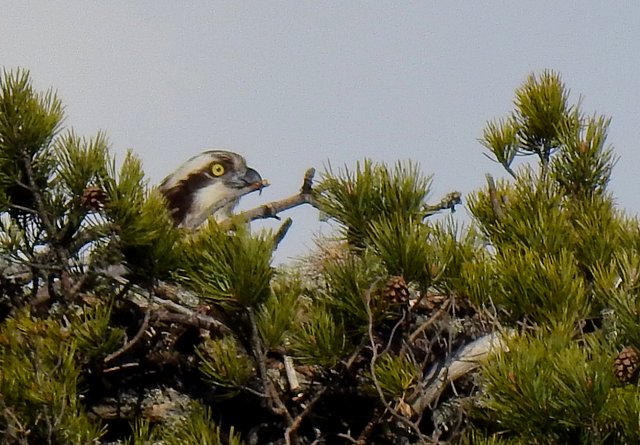 | | |
| --- | --- |
| Aperture | f/6.5 |
| Shutter Speed | 1/800 sec |
| ISO | 100 |
| Focal Length | 357 mm |
---
Shot with: Nikon Coolpix P900/Nikkor 83X Wide Optical Zoom 4.3-357mm f/2.8-6.5.

---

My latest photography posts:

---

---

I hope you enjoyed my post! Thanks for stopping by!

---