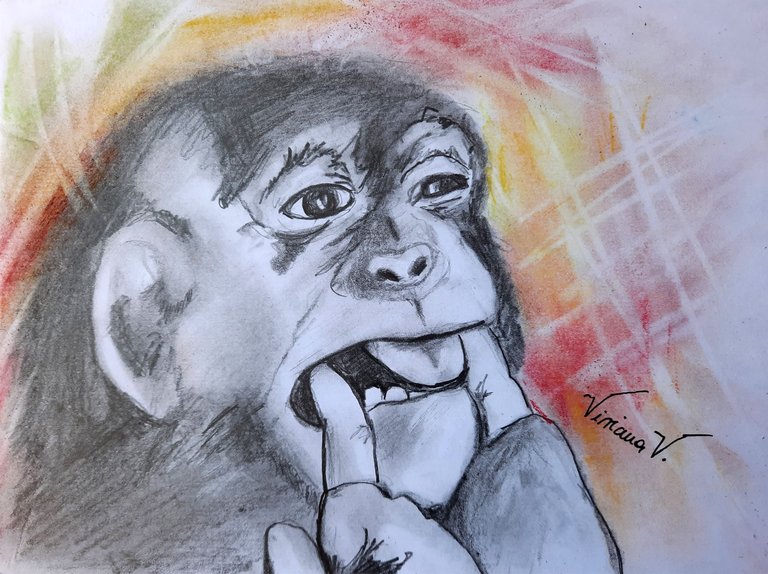 Hello everyone, this illustration is a reinterpretation of the painting that Alejandra, my dear teacher, had on her wall while she gave us virtual classes. The dear little monkey that sticks out his tongue at you, she took it as an inspiration to put aside the problems, fears and frustrations that we have as beginners, the fear of undertaking new and challenging things, first of all, she told us that we should do what we can, each at their own pace of learning, always enjoying themselves and sticking their tongues out at problems. I searched the net and found the beautiful little monkey, but I did not find its author, I already ask permission for having portrayed it without his consent.
Hola a todos, esta ilustración es una reinterpretación de la pintura que Alejandra mi querida profe tenia en su pared mientras nos daba clases virtuales. El querido monito que te saca la lengua, ella lo tomo de inspiración para dejar de lado las problemáticas, miedos y frustraciones que tenemos como principiantes, el miedo a emprender cosas nuevas y desafiantes, antes todo, nos decía que debemos hacer lo que podamos, cada uno a su ritmo de aprendizaje, siempre disfrutando y sacándole la lengua a los problemas. Busque en la red y encontré el bello monito, pero no encontré a su autor, desde ya pido permiso por haberlo retratado sin su consentimiento.
---
Algunas imagen del proceso
---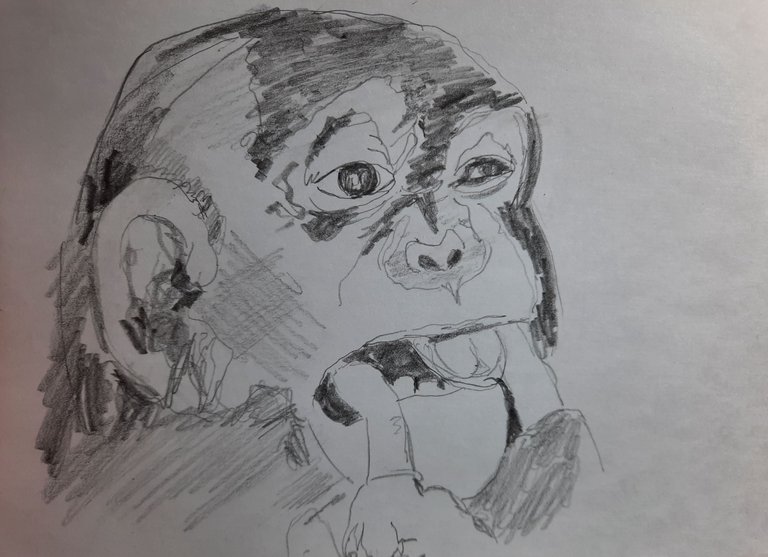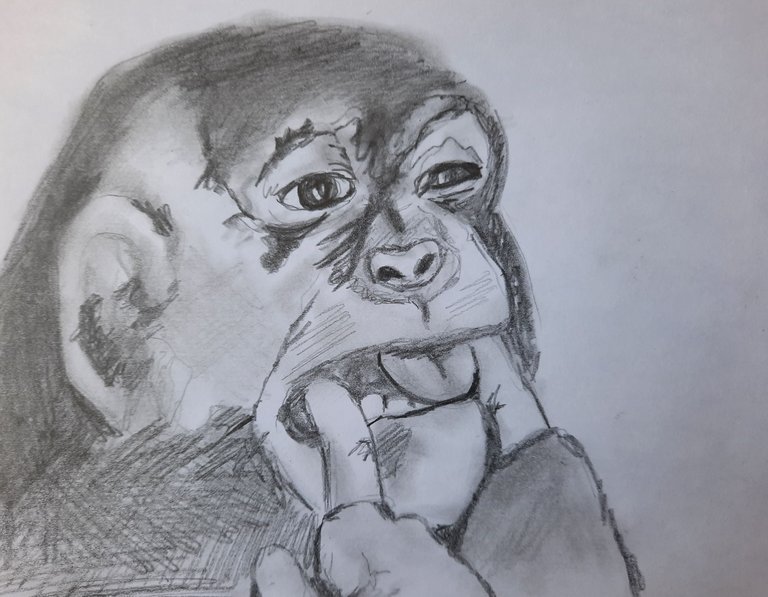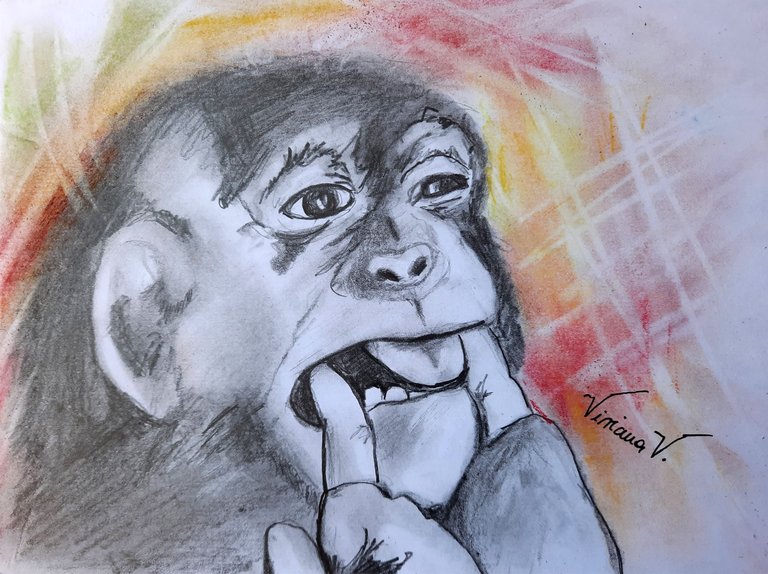 Graphite
Viviana Villafañe
Let's connect on:
Instagram | Twitter | nftshowroom

I hope you like it, thanks. | Espero que les guste, gracias.