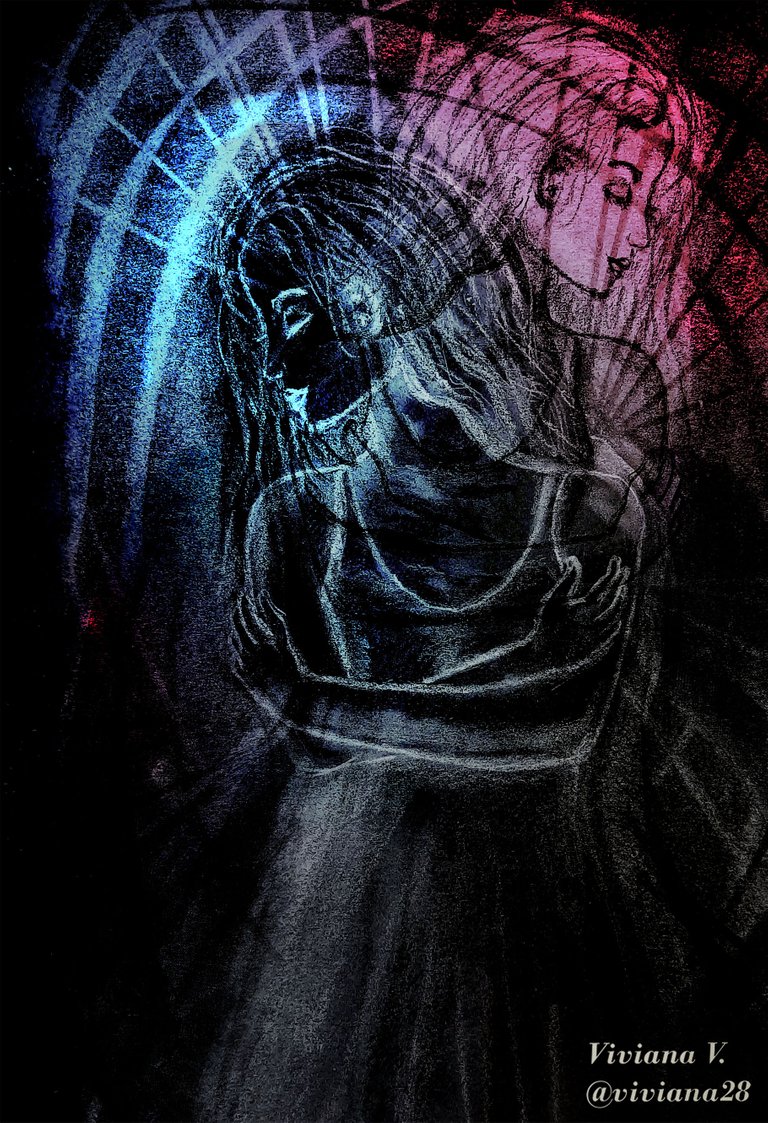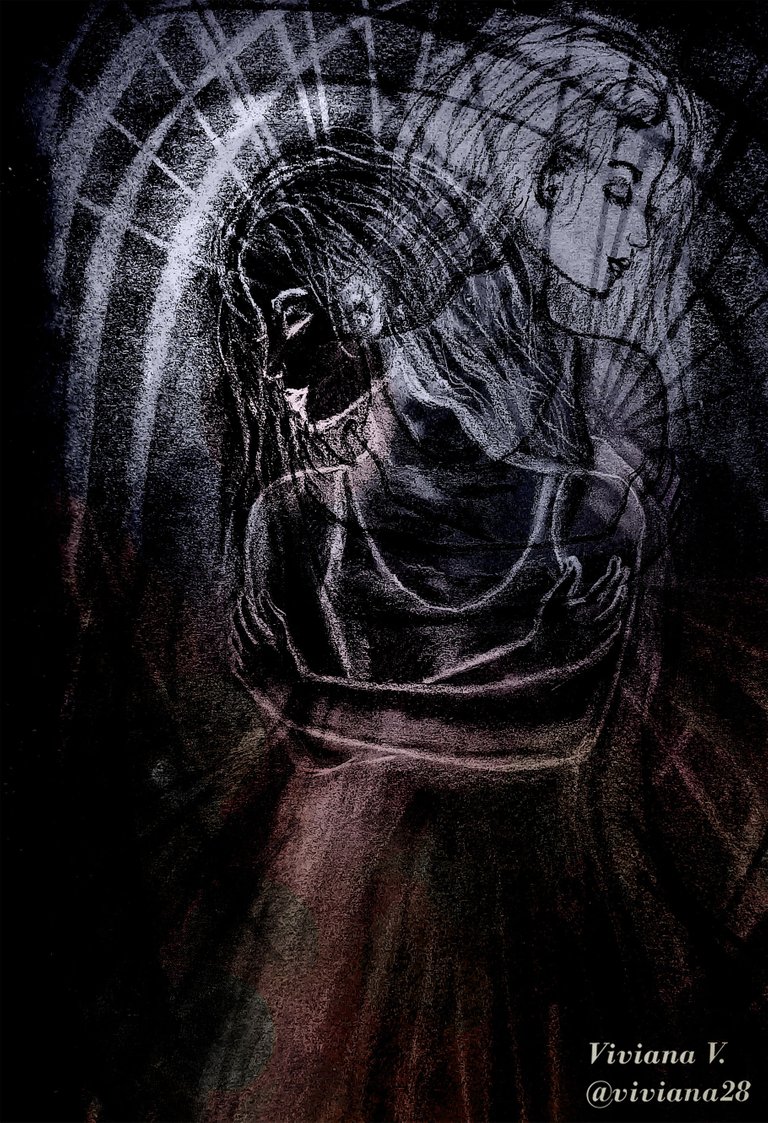 Hello dear friends, she dejected in an ocean of sensations where the mist of torments afflicts her mind, only the power to self-contain and recognize herself will make everything happen and what must happen is bearable with the inner strength of your own being. Today I am pleased to share with you a digital illustration with mixed techniques, which I call self-containment, it is based on one of my illustrations.
Hola queridos amigos, ella abatida en un océano de sensaciones donde la bruma de tormentos aqueja su mente, solo el poder de autocontenerse y reconocerse hará que todo pase y lo que deba de pasar sea llevadero con la fortaleza interna de tu propio ser. Hoy tengo el agrado de compartir con ustedes una ilustración digital con técnicas mixtas, la cual llame autocontención, la misma es tomando de base una de mis ilustraciones.
---
Mixed techniques
Viviana Villafañe
Let's connect on:
Instagram | Twitter | nftshowroom

I hope you like it, thanks. | Espero que les guste, gracias.