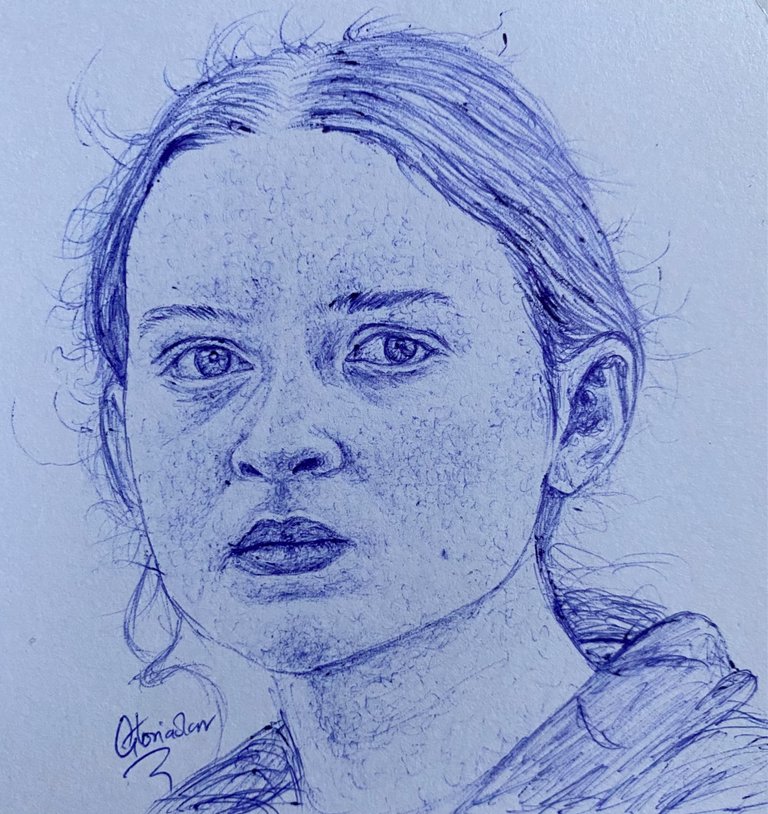 Good morning everyone,
This morning I want to share with us my recent drawing of the Max Mayfield from the popular series Stranger things acted by Sadie Sink. One amazing thing about this series is that I and my brother @henryaina (who happens to be my movie buddy) hated the series at first but eventually fell inlove with it. Happened to be one of the best series ever. Max character is an amazing one and it gave the season 3 a kind of epic touch with that amazing scene where she was escaping Vacna and that beautiful song played in the middle. I don't think I've ever watched anything as epic as that. So I decided to make drawings of the series character for the next few days starting today. I hope you enjoy my drawing series.
The drawing was done on pelican paper using blue biro.
PROCESS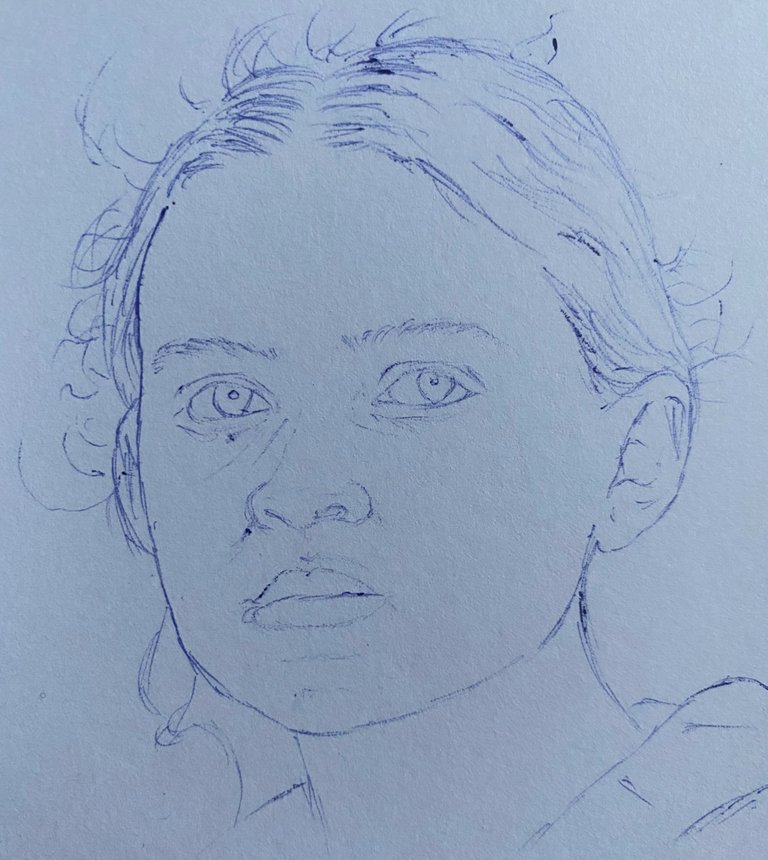 ---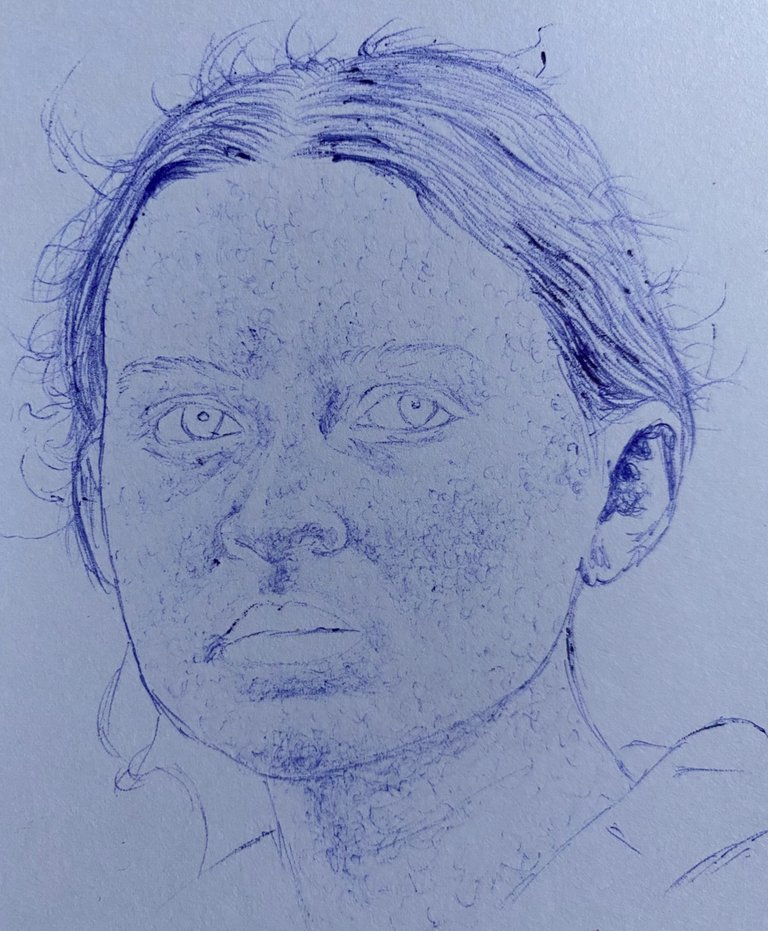 ---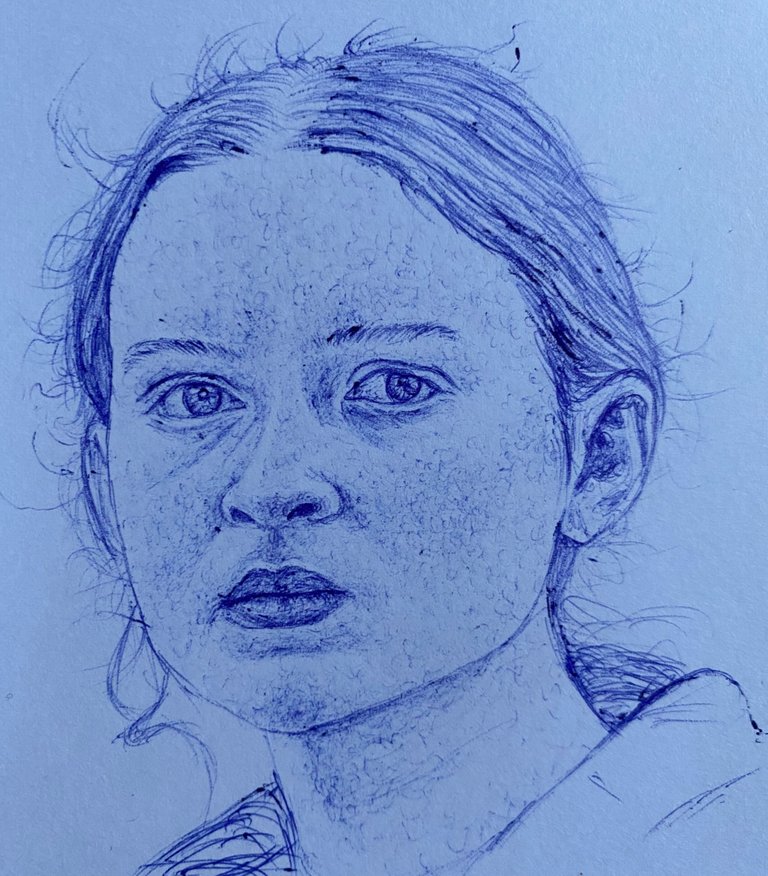 ---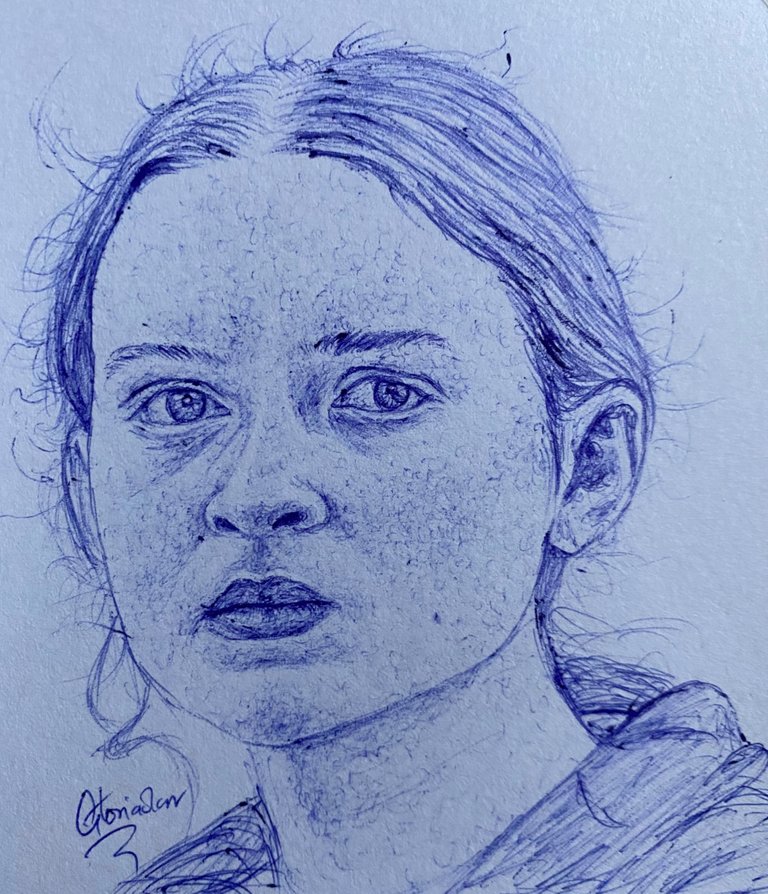 ---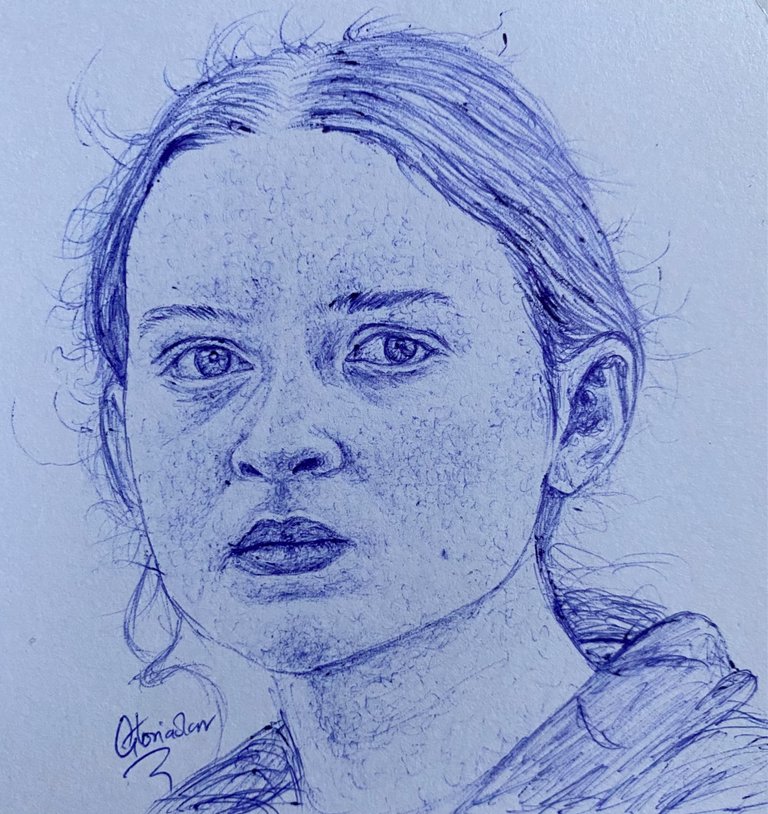 ---
THANK YOU FOR VIEWING MY BLOG AND HAVE A WONDERFUL DAY.