Hello to all the bloggers residing in this community! I am back with you to show you another of my finished drawings, corresponding to my series of portrait studies.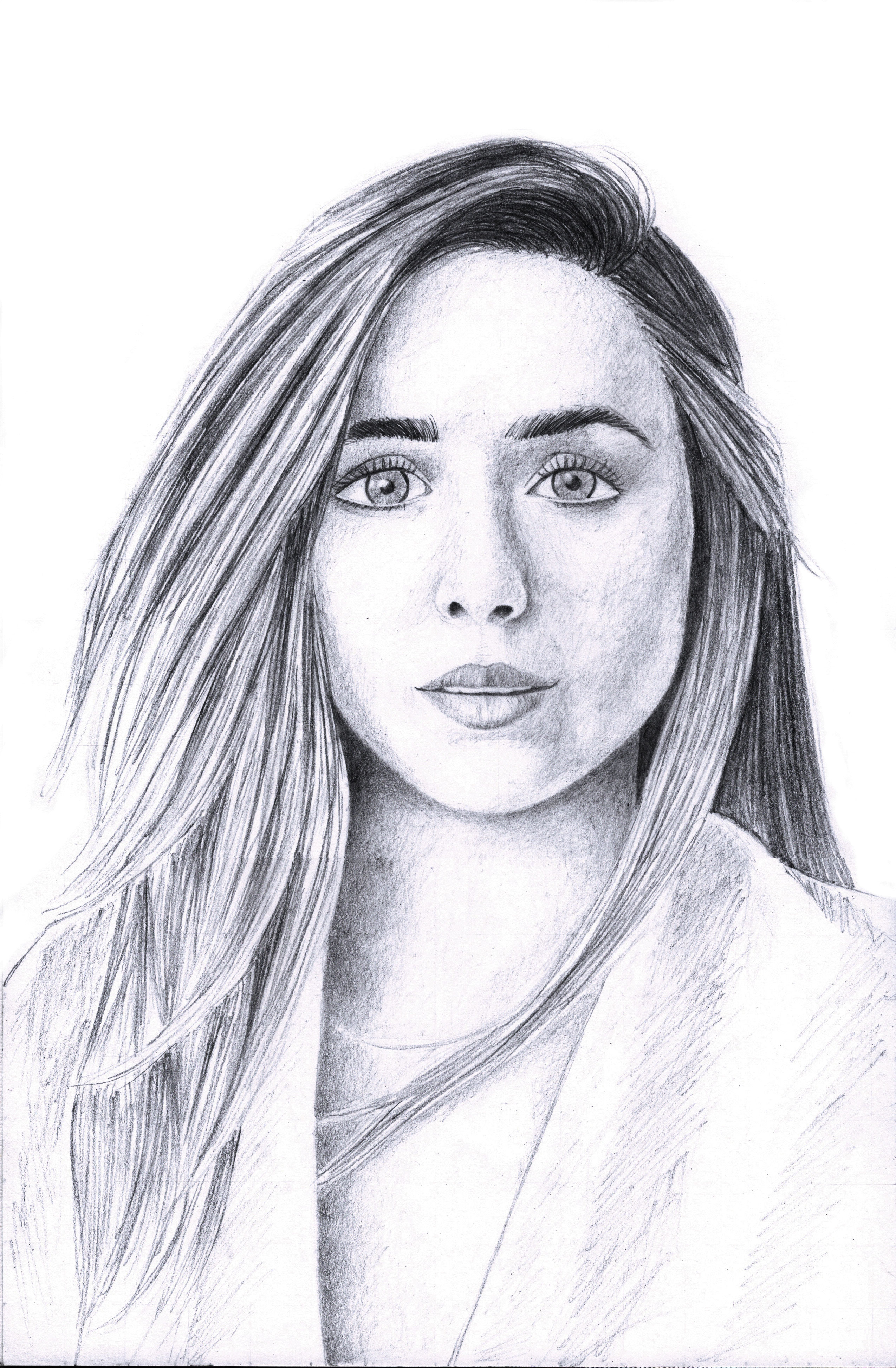 This time I have decided to portray Elizabeth Olsen, a very very talented actress known for playing "Wanda Maximof" in "The Avengers" and "Wanda Vision". As for the technique I have made this drawing with pencil on cardboard, I start drawing the whole shape focusing on the main lines to then make the valorization of the grayscales, the gradient of the shadows to the light I do it organically, ie I do not use any tool to blur, but I generate the valorization from the overlapping of lines. The tools I use are the pencil, the eraser, the pencil sharpener and the cardboard.
A little bit of the process.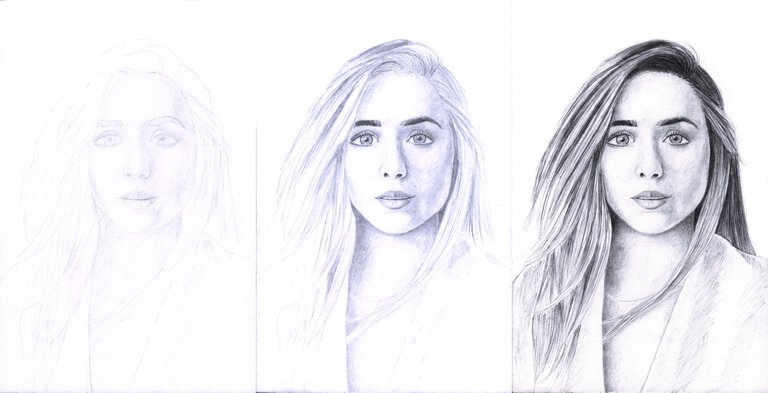 Well dear friends this has been all for this delivery, I hope to be very soon with you again sharing. Thank you for your attention.