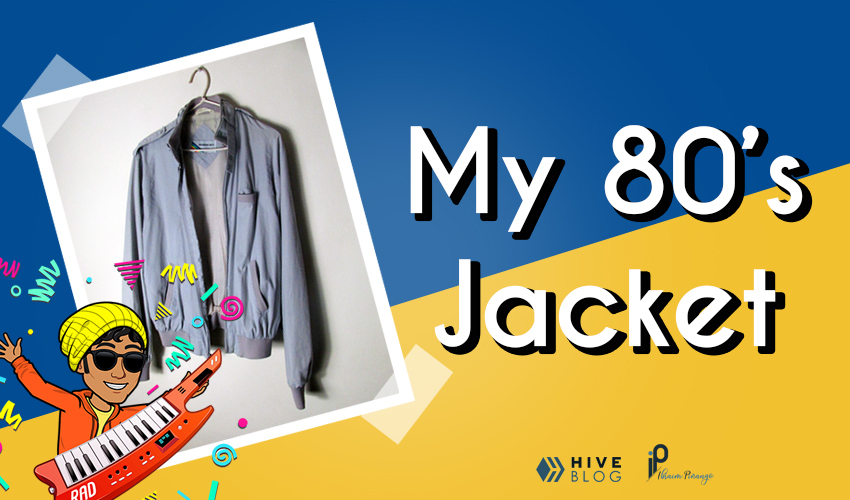 I've had this jacket with me for a few years now, it's one of my favorite garments that I used to wear a lot during my daily outings; when I went to college, to meetings with friends, out to eat, to take pictures, among others, I always wore this jacket because it matched with everything.
The history of this jacket I don't know 100%, I only know that my grandmother, cleaning the house a few years ago, found a lot of clothes that were stored in her house and decided to send them to my dad, among those items of clothing that she wanted to throw away was this jacket. I still don't know who it belonged to, maybe it belonged to my dad or to one of my uncles, what I do know is that I liked it a lot since I saw it.
I tend to wear a lot of jackets, it's my favorite article of clothing, so, I wore it very often and because it's a piece of clothing that dates back to the 80's (when my dad and uncles were in their early 20's), it wasn't in its best condition, although with the use I've given it, it's worn out even more, but I still wear it when I go out of my house.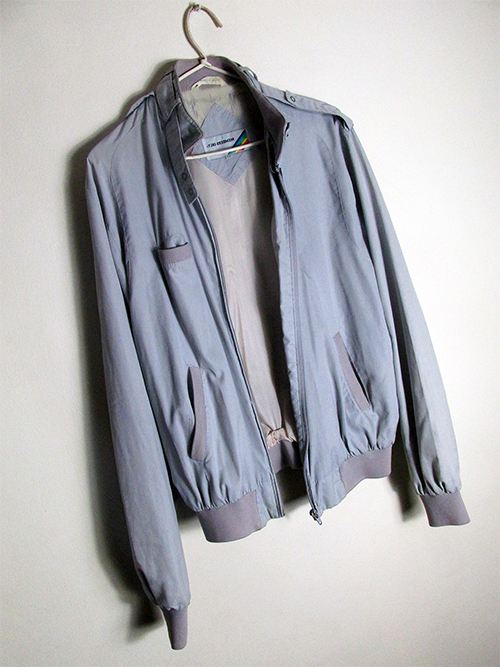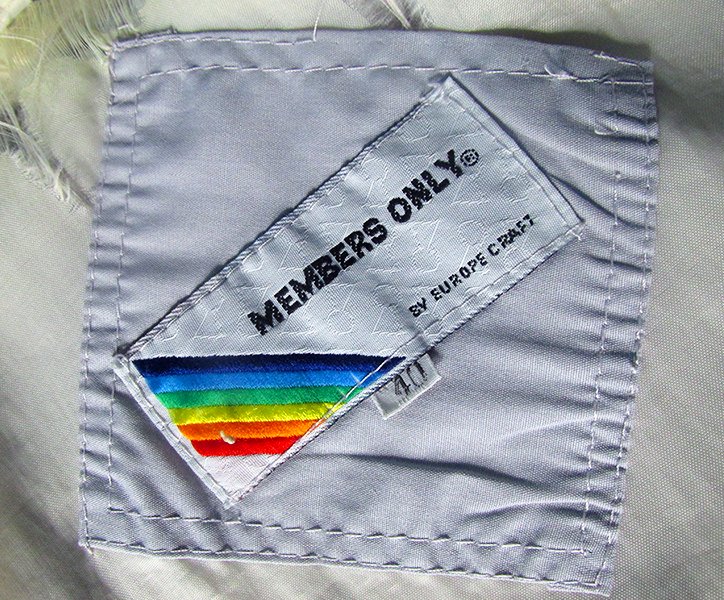 The jacket is pretty comfortable, but is better to use it when is cold outside, I used to wear it no matter how the weather was on that day, I personally sweat a lot, so wearing during a hot day would make me sweat evern more than usually. Also, it was a nice "ice breaker" when it comes to start a conversation cuz usually some people would ask me about the jacket and the conversation started from that simple question.
It is a sport jacket, I can use it with a basic shirt of any color and it combines quite well, since it is gray, so it can be combined with any other color. It is casual but at the same time it makes you look good, it is a vintage piece that has been useful for me for a long time and I really like wearing it.
Is a nice piece of clothing!
(Cover edited on PSC6 and all the photos were taken for me with Canon Power Shot SX 170 IS camera)