Hello lovely people of HIVE community. Hopefully you will be enjoying your life with good health and spirit. Friends, patience is a key in any job. Either you are newbie or involved in crypto trading, your patience and struggle help you to excel. After a tough week, crypto world pickedup momentum today. Current, crypto market capitalization is 1.56 Trillion USD with 26% gain in last 24 hours. This reveals that importance of patience. Today bullish run provided opportunity to earn good reward for those who held their asset during dip.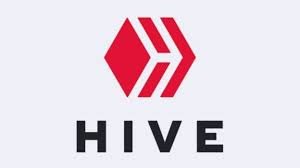 Friends, my HIVE journey started on hot and sunny day of 3rd July 2020. I am glad that I have more than 3,000 HP in my account. It took me 325 days to achieve this feat. Sense of achievement but still a long way to go. I would like to thanks all my friends who supported me during this journey. It was your support which give me courage to do consistent work.
Usually Every Monday,I regularly power up Leo coins whatever I earned during week. It is time to powerup whatever I earned this week. I managed to power up 12.47 leocoin. I hope I will be able to collect more next week as I believe in consistency. Wish you all a very happy, healthy and prosperous life ahead. Have a nice time.
Posted Using LeoFinance Beta