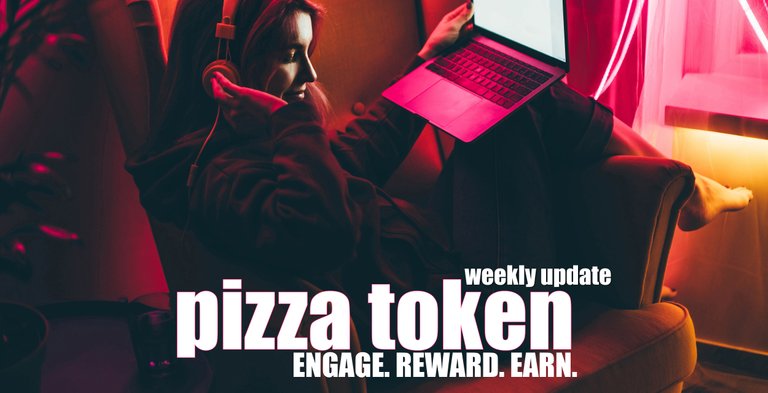 Happy Sunday everyone and welcome to our weekly $PIZZA update!
If you'd like to track the progress of our $PIZZA journey you can check out previous posts here (in order from oldest to newest):
Initial Introduction
Website v1.0 Update
$PIZZA Report | Support local Hive $PIZZA!
$PIZZA HE Token | New Exciting Updates!
Weekly $PIZZA holders bonus payout - #VIBES
$PIZZA Token on HE | Passive Rewards & Fun-ctionality
$PIZZA token vs. Stick Up Boys Gif Challenge
$PIZZA HE Token | Update 4/6/21
$PIZZA HE Token Mid-Week Rewards Update | April 7th
$PIZZA Token on HE | Weekly Updates & Bonus Rewards - #STARBITS
$PIZZA Token 96.97% Increase | Mid-Week Rewards & Updates
$PIZZA Token up 99.44% | Weekly Updates & Bonus Rewards - #BRO
$PIZZA Token Bonus Rewards | $BRO <3 $PIZZA
$PIZZA Token | Mid-Week Holder Rewards & Updates
$PIZZA Token Weekly Update | Gains, Growth, & Website Changes
$PIZZA Token Writing Challenge
$PIZZA Token | Hive-Engine & DLUX Witness Announcement & Holder Rewards
$PIZZA Token on Hive-Engine | Engage. Reward. Earn.
$PIZZA Token | Gains, Releases, & Holder Rewards
$PIZZA Token | What is it and why should you buy it?
$PIZZA Token | New Badge, Bot Commands, & HIVE Game Store FOMO
You can also check out the HIVE.PIZZA website here.

Let's go over those numbers!
| Supply | Total | Max |
| --- | --- | --- |
| 100,000 | 0.10% | 100,000,000.00 |
---
| LAST | Weekly Volume | Current Bid | Current Ask |
| --- | --- | --- | --- |
| 0.1485 HIVE / $0.084 | 872.6 HIVE / $493 | 0.1485 HIVE | 0.1487 HIVE |


That's a 26.65% increase week over week for our $PIZZA holders and an impressive 161% in gains since being listed on Hive-Engine! You guys are simply amazing and remember, this is just the beginning!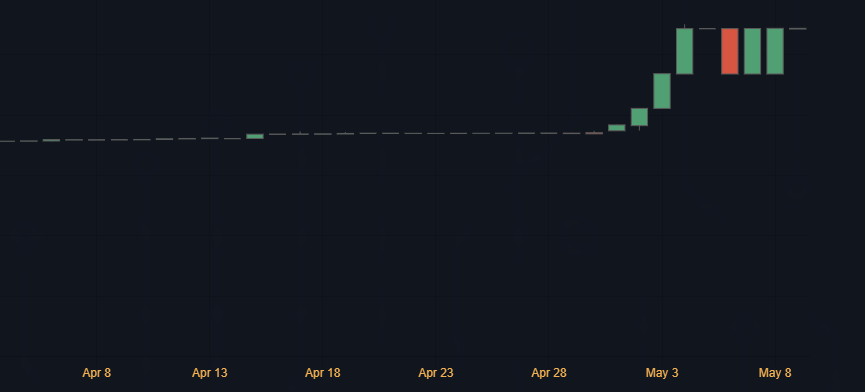 TOKENOMICS
We hit our 1000th wallet!
1114 wallets hold $PIZZA
219 wallets hold >= 1 $PIZZA ( 8-) )
131 wallets hold >= 20 $PIZZA (bot access level 1)
023 wallets hold >= 200 $PIZZA (bot access level 2)
012 wallets hold >= 1000 $PIZZA (badass level)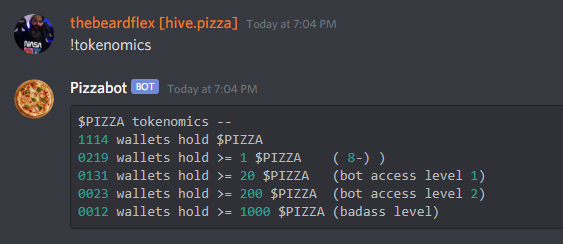 UPDATES
Official Peakd $PIZZA holder badge
Launched official Peakd $PIZZA badge
You will earn the badge by holding more than 20 $PIZZA in your wallet
Assignments should automatically happen in batches throughout the day
Read more here
Pizza Menu Hive Discovery Extension
We officially launched our Hive Discovery extension for Chrome & Brave browsers!
This will not only allow tenured HIVE users to navigate their day to day, but will assist new users in finding all of the amazing HIVE resources in one place. We hope this entices more users to join and helps with retention.
The tool is extremely easy to user and features a 'favorite' option for the links you use most often!
We are already working on next update thanks to your continued feedback!
Read more here
Store Updates
Large update on the store as we prep for launch. We are just about ready folks!
Started setting the foundation for a much larger shop that can handle more than just games
Looking into options for music sales for local hive artists
Discord Bot Updates
Can now check balance
working on global functions for use in multi-guilds
Wordpress Widget Updates
Added _target to exchange links
Fixed an issue with CSS border when using theme 'additional css' section
Website Updates
Started rebuilding mobile menu
Built new landing page for shop
Fixed issue with floating price feed
Started building out new pages to prepare for the core menu rebuild
Started roadmap page
Ad Space
We are offering Ad Space to projects existing within the HIVE ecosystem. If you are interested in having your project featured on our website, please reach out to @thebeardflex to discuss details. We are asking for payment in $PIZZA so if you are interested, please be prepared to purchase some $PIZZA tokens from the DEX if you have not already. All proceeds of advertising go back to the rewards fund.
If you know of another project or have contact with them, please let them know about our offer. We are willing to negotiate pricing on a weekly or monthly basis.
Our website saw over 600 organic visits last month (the first full month it was up) and have so far almost outpaced that, just 9 days into this month. Our SEO is already working and we anticipate higher levels of traffic next month.
Other updates
Minor fixes on witness nodes
Setup automation for badge helper
If you like what we're doing, consider buying some $PIZZA!
Top 50 holder appeal
I am tagging the top 50 holders in an effort to raise awareness around a need we have. As we prepare to launch the shop, we have a great opportunity to appeal to gamers looking for affordable video games within the HIVE ecosystem and investors who may see value in the long-term products we are building. If we can get the word out we think this will explode as the folks WHO has found us and see what we are doing have given us very positive feedback. I'm asking for your help. Please give us a hand and appeal to either your creative writing skills and work on getting some posts out yourselves, or reach out to your network and help us spread the word!
We're anticipating the first phase of the shop launching no later than this coming weekend. We are just polishing at this point.
@roger.remix @wine-token @brofundholdings @globetrottergcc @efastromberg94 @juanmiguelsalas @kachinhenry @stickupboys @splatts @okean123 @velourex @darkflame @juanvegetarian @catharsis @xabi @johannpiber @myanmarkoko @agmasz @jeffjagoe @suharik92 @exyy @eirik @honeysaver @bagofincome @shroomifer @nupulse @chireerocks @jacuzzi @progressivechef @hatoto @iamraincrystal @dadspardan @tonytrillions @automaton @javiersebastian @hivecoffee @jimmy.adames @saboin @nyxlabs @schlees @successchar @emanon077 @maarnio @grizzle @deanlogic @renovatio @miketr @lxsxl @kingneptune @itzninjafool @gr33nm4ster
---

DISCORD SUBMISSION OF THE WEEK
Thank you so much to
@zeroooc
for your Discord submission this week!
@zeroooc
treated themselves to some fresh Dominos delivery. Look at those thick pies! I can taste them from here! For your submission, you have earned some fresh $PIZZA tokens to go along with your meal. Enjoy!