It's been talked about LOTS, attracting the masses to HIVE. Let me use Facebook users as an example.
What would it take for masses of Facebook users to cross-post their shit on HIVE? I use that term loosely but in essence, a lot of content is just that.
Speaking from my perspective and my own Urban Exploration community, it is relatively threadbare. Some proper posts would be welcome, even less wordy ones.
Besides, @grindle, who has taken more to Street Art lately, and @fastchrisuk who comes up with some interesting stuff, there are just a few other international users who contribute.
After some two-and-fro commenting from @acidyo earlier on his post, I started thinking again about 'Login with Facebook'.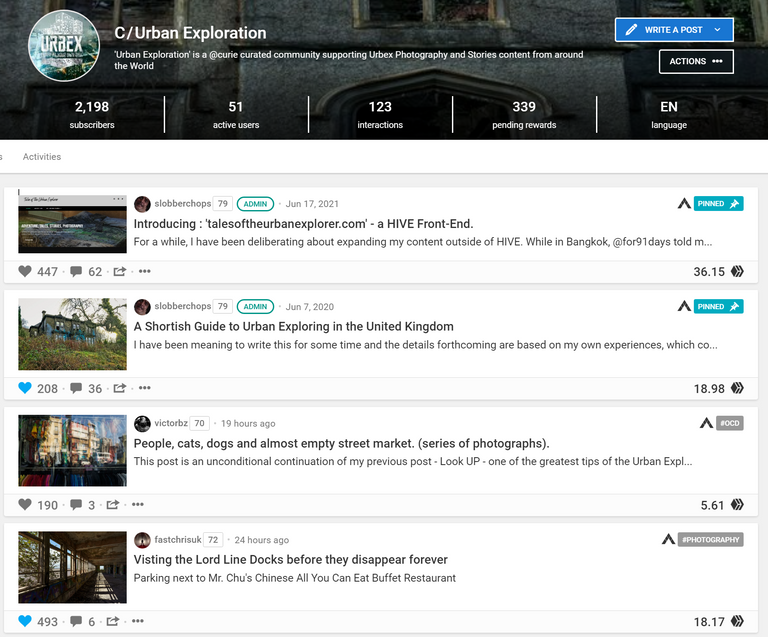 ...'it would be nice to see more posts NOT from me, or that is Urban Exploration themed. Not all the above are...'

It's the button that has appeared on LeoFinance (thanks @anomadsoul) but has it made any difference?
Why didn't it happen elsewhere? Too tough to implement, too complicated? For the Facebook crowd, it needs to be anything other than complicated or they will veto it.
Do we want Facebook users cross-posting their content onto HIVE? It would create a lot of crap, I do know that. What about targeted Facebook users? This seems more plausible.
I have been collaborating with TWO other Urban Explorers recently. One of them doesn't take himself very seriously, while the other has a huge Facebook following, is quite hated within the community and yet I get on very well with him.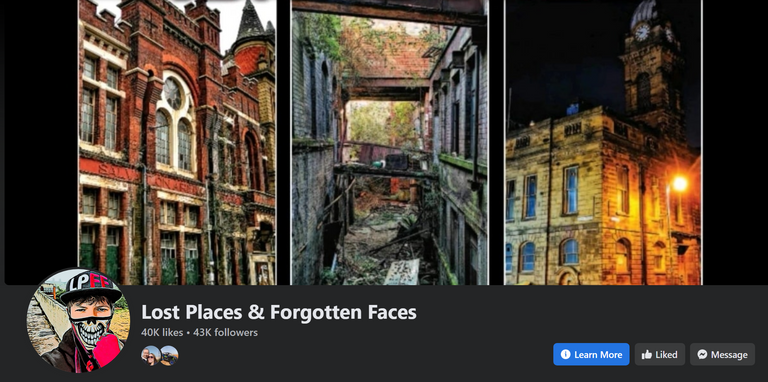 Source
If he wears masks, is a mystery man, let's newspapers use his photographs simply for fame, then big fucking deal.
...They are generally DERPS anyway...
I am not a fan of this sell-out attitude but am not bigoted enough to criticise him. I often wonder when both of them are talking about Facebook 'likes', what is the drive?
It's not the same as me; I love HIVE and its reward pool. Am I doing this for the money? Of course I fucking am, but there are reasons other than that.


...'I don't have 40,000 followers, are there 40,000 active users on HIVE?, but I get a lot more than 'Likes'...

It's the perfect platform to write about my life and mini-adventures. Take some HIVE out, and leave most of it accumulating. I feel that's how it should be done.
...Give something back for fucks sake...
If you are a Facebook user I can imagine what you would think if it was as easy as 'Connect with Facebook' and then 'Share Last Post'.
Magic Money. I admittedly get a decent share of the daily rewards. I don't post every day, and this is one of the reasons.
A Facebook User might go into farm mode, post something on Facebook, then hit 'Share Last Post', rinse and repeat*
It doesn't work this way of course, but they won't know that until the down-vote hammer hits, probably due to spamming.

For reference, I will now collate a list of probable 'rules' what a Facebook user should do, not do, and what to expect if this ever comes to fruition.
Don't cross-post more than once a day.
Why? There's only so much Magic Money printed daily. It's not infinite, and as a new user, you won't get much of that daily pot. You will likely get something.
Don't post 100% photographs; add some wording of your own. It doesn't have to be as wordy as mine, 50-100 words is easy, try it.
HIVE is a blogging platform mostly. The more wordy and original your content, the more eyes you will attract.
If someone comments, respond. Your Facebook post is fine, you can ignore people, the duplicate version on HIVE is a different animal. Don't ignore people.
HIVE has a small user base. If someone is interested in your crap, have the decency to say 'thanks' or even better form a sentence.
The next one is tough and a cross-post won't work very well as HIVE rewards for original content only..., 'you must give credit to other content on your post that is not yours'.
This is perhaps a sticking point in cross-posting. On Facebook, you can use someone else's content (within reason) and nobody will say shit.


Source
...'hearts are up-votes (Likes), broken-hearts are down-votes (is there an equivalent?). One will gain you HIVE, the other will remove it. The above post will get a big fat NOTHING. The value shown is NOT HIVE. but the approximate $US Dollar payout...'

On HIVE, you will get accosted by @hivewatchers quickly, warned, and then down-voted if nothing is done.


...'Hive Watchers are the self-appointed Police. Highly controversial and take no prisoners. New people often get warned and more'...

Would a Facebook user understand the concept of citing an image or some wording? This is going to be problematic and has already driven people away who given HIVE a try.
'but I can't write like you'
The reason one of my test subjects does not use HIVE. Does he need to be wordy, and write at least 700 words per article to be able to use and benefit from HIVE?
If my post generates, for example, $50, and is 700 words in length, could he write 70 words and be rewarded $5?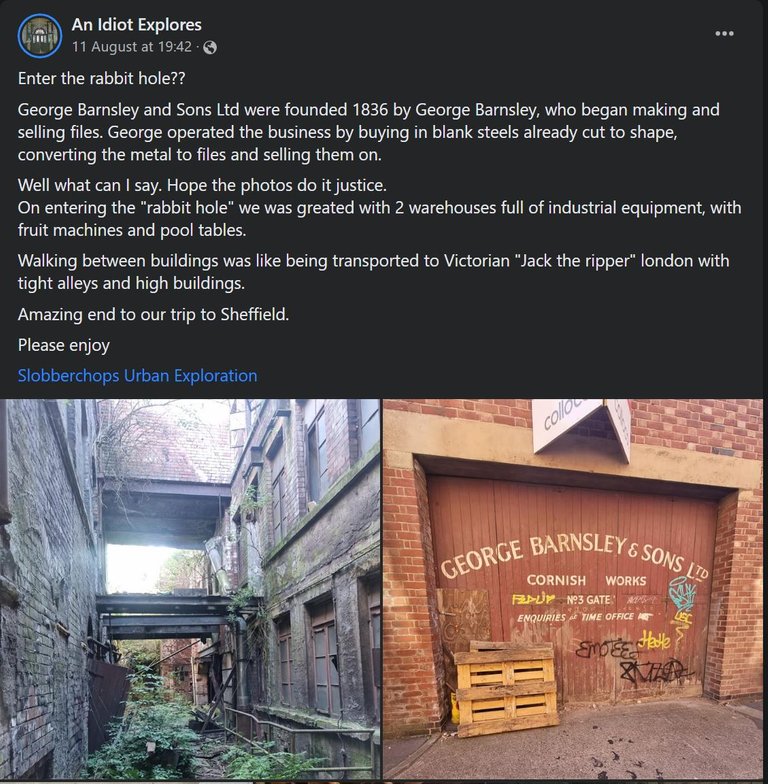 Source
It's an over-simplistic example and I am thinking that @anidiotexplores would get a buzz out of even 50c for his contribution.
…and do you know what? That's exactly 50c more than he gets on Facebook.
The response from @anidiotexplores:

This brings me to 'Lost Place and Forgotten Faces' or @lpff as I call him. @grindle will be cursing me now, muttering..., well.. I can't say more.
It's true he's not loved on Facebook by other explorers but I can't deny his following or his enthusiasm for exploring.
He also has a lot of contacts and shares a lot of locations with me.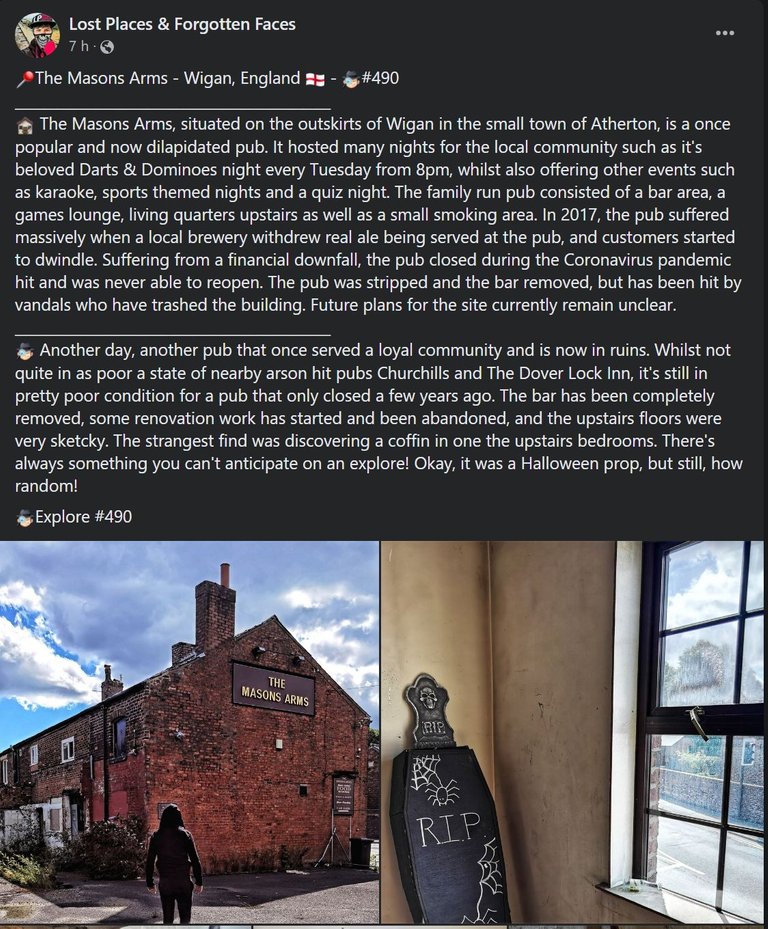 Source
Would his content be 'valuable' on HIVE? It's not like mine, is far more factual but I do like his 'personal experiences' section always below the white line.
Could that be 'worth' 50c on HIVE? Like @anidiotexplores, he gets fuck all on Facebook despite that huge following and the 'dodgy mask'.
The response from @lpff:

I rarely talk HIVE to either of them, we are too busy experiencing while out in the field, and besides that HIVE stuff is 'far too complicated'
Lastly, and most importantly...
How do I get the money out?
It takes me around 20 minutes currently to 'convert' HIVE to UK Sterling. Not bad, but there's no button stating, 'Send all my rewards to the bank account' and never will be.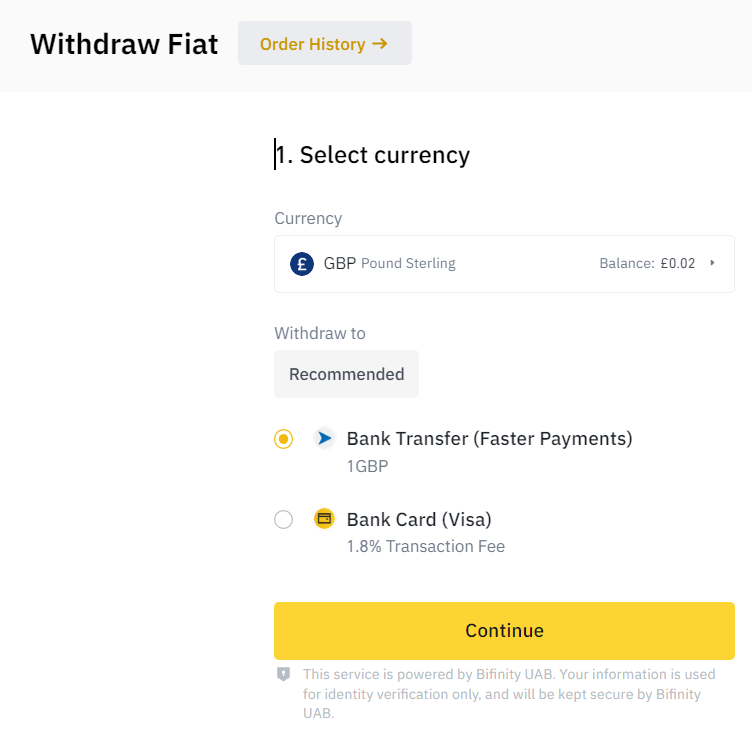 I won't go into all this but it involves Binance, small transaction exchange charges, and then a £1 charge to send it to Santander, HSBC, Barclays, or some other bank.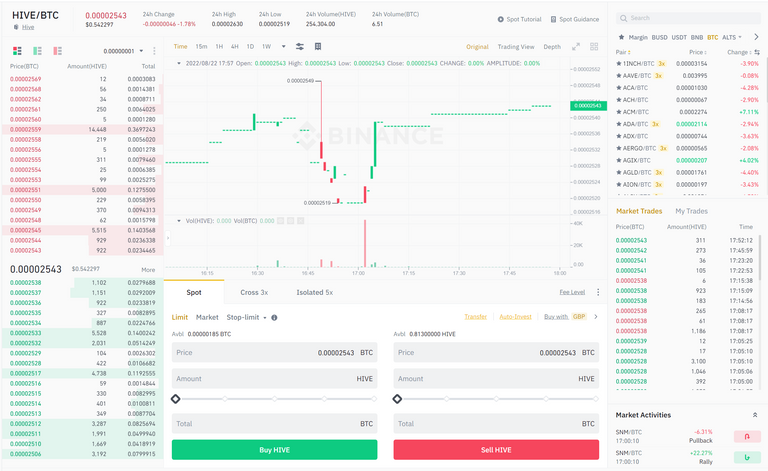 ...'BINANCE: not as daunting as it looks, if you want to convert 'Magic Money' to pay for your next KFC meal then you will need to use this'...

Some banks are more receptive to incoming charges from Binance than others. Mine (Santander) currently works. Remember that the banks see crypto as a threat to their existence and accept it with reluctance.
Concluding, both of them are interested, but would HIVE be interested in them? I could say the same for my early efforts.

Do you like posting your Urbex content and photography for FREE on Facebook and YouTube? I like to get some form of reward for my work and every time I create I do just that. Take a look at The Urbex Community on HIVE.
If you want to keep creating for FREE then ignore what you are reading. If you want to be like me and gain something other than BUGGER ALL for your work then click here and learn about posting on the HIVE blockchain.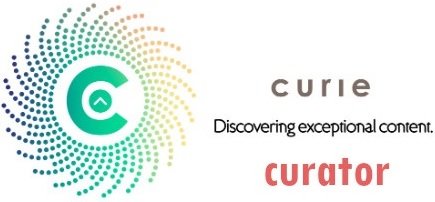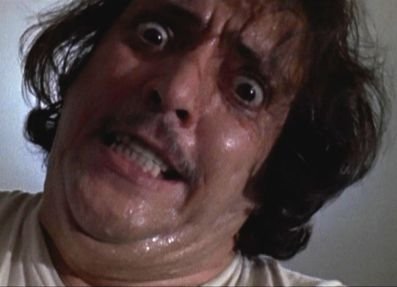 If you found this article so invigorating that you are now a positively googly-eyed, drooling lunatic with dripping saliva or even if you liked it just a bit, then please upvote, comment, rehive, engage me or all of these things.