Hello my friends,
Today I will talk to you about Banano coin.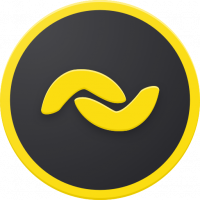 Credit
A few months ago I found and downloaded the Vite wallet which distributed some Vite coins as an airdrop, after the end of the Vite airdrop appeared in the Vite app an airdrop with Banano coins (it was the second airdrop), when I saw this coin I said: What is this shit coin? but I continued to receive the available Banano coins daily.
After a few days I started to see posts about Banano coin with good reviews, so I started studying Banano coin and realized that despite its funny name it is a serious coin with a very good team working hard for it.
What is BANANO?
For those of you who don't know BANANO yet: BANANO is a cryptocurrency (like Bitcoin or Ethereum, just a much newer generation). BANANO was forked from the cryptocurrency Nano in April 2018 and thus is powered by DAG technology — here to distrupt the meme economy. Yes, BANANO has memes! And also feeless and near-instant transactions, a highly active community, and active technical development!
Credit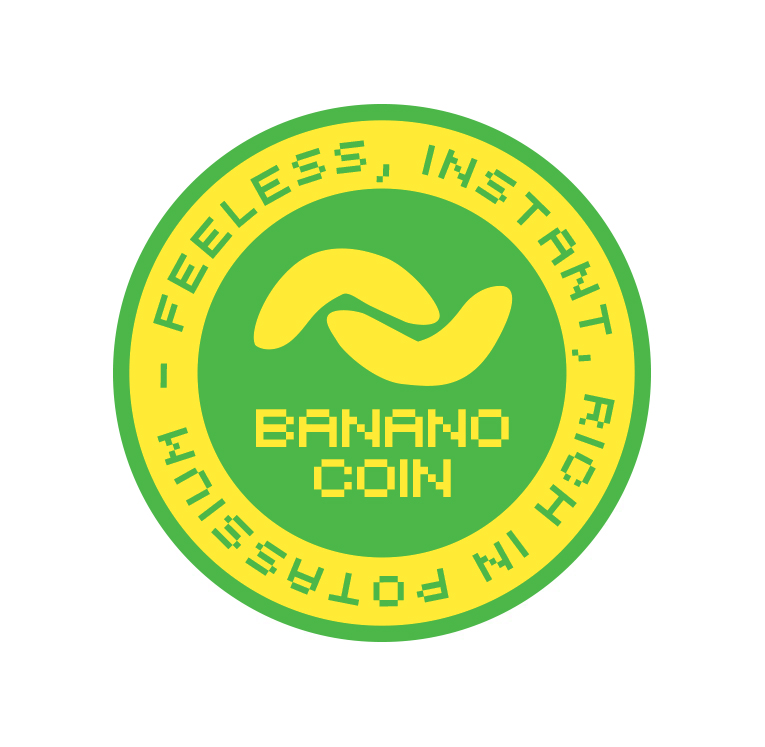 Credit
Banano is a coin that distributed free coins to its users by faucets, airdrops, contests, giveaways, games tasks and more...
Now runs the 3rd airdrop in Vite wallet app, after doing some missions you will be able to claim Banano coins every 24 hours.
Follow these steps here.
Also runs an airdrop on Twitter till 19 July, click here retweet and comment your Banano wallet.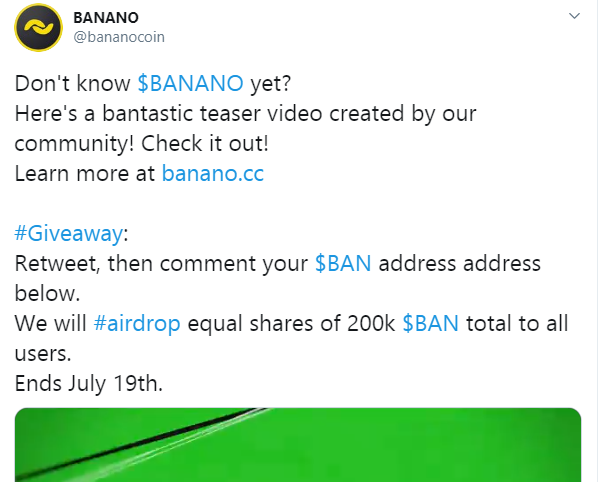 You can use Banano address from Vite wallet app or create your Banano address on desktop here or download the ios or android kalium mobile wallet here
There are many other ways to earn Banano coins visit https://banano.cc/ and discovered them.
Today I joined on the Telegram Banano group and received 119 Banano coins from the Banano Tip bot.


Προς την Ελληνική κοινότητα ενημερώνω ότι υπάρχει και Ελληνική Μπανανομάδα στο Telegram.
In closing, I will mention a very important news for the BANANO community.
ΒΑΝΑΝΟ won the twitter poll and Be Listed on HitBTC Exchange!
If you want more details you can read here.
Thank you!
@nikoleondas
Posted Using LeoFinance