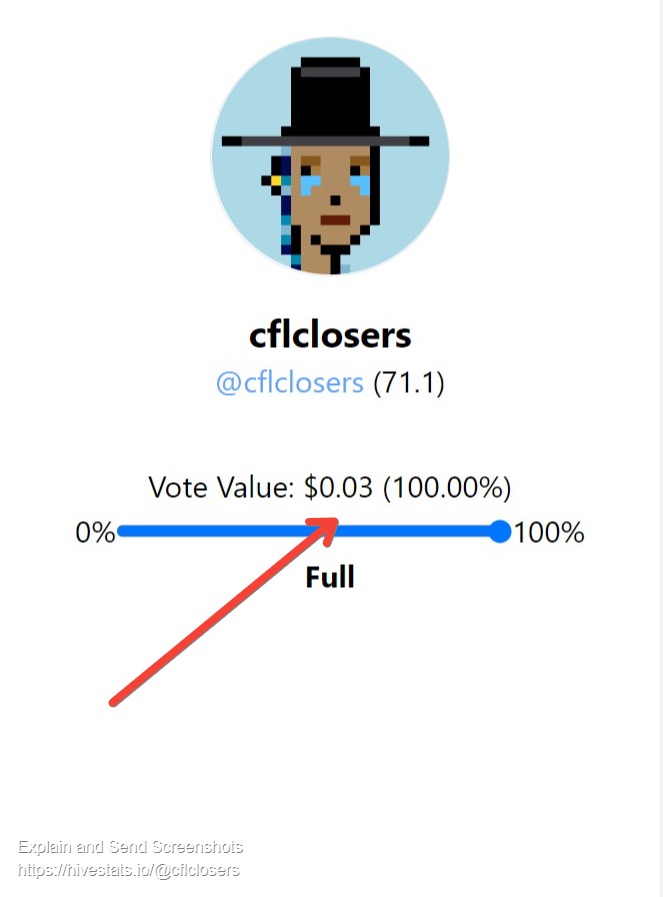 First, I'm not here to answer the question, I'm here to ask it.
I love to curate and never really care what I earn doing it but it's great that I earn at least something.
I'm pretty big on giving 100% votes because my hive power is low and I like it to "matter" to people. It looks like my hive vote is worth $.03 today so a 100% vote would give someone $.015.
Ok, so they get 100 or so of those and they earn $1. Not bad. My Leo power is higher at 5,000 so it's a whole different story. I use the Leo Vote Weight Multiplier which allows me to give more Leo out than hive but I'm wondering if I'm still interest in that.
Currently my vote weight multiplier is set to 10 which means a 10% Leo Vote from me earns the same amount of Leo as a 100% vote but reduces my hive power by a tiny fraction. So technically the person earns full leo value but gets screwed on the hive vote.
It's a great tool and really kicks in if you are voting a lot of trives while trying to save your hive power. But I realize that I do not. I only really vote on Leo and Hive so I think I turn off the tool.
But that brings me to my question about what is a meaningful vote. Is there a point where the hive is so low that it is just dust and doesn't earn anything for anybody? How much hive must be given in a vote to earn something for the both author and curator. I just don't want to go below that point.
I'm happy given ten 100% votes per day but I would like to do more. Thoughts in the comments are appreciated.
Posted Using LeoFinance Beta