Hola a todas las mamis de @Motherhood💕
Hello to all the moms of @Motherhood💕
Admiro profundamente a aquellas parejas que toman la decisión de adoptar y darle una familia a un niño que quizás no conoce a sus verdaderos padres y menos tiene idea de lo que es la familia y el amor. Creo que la adopción es un acto de valentía, de coraje y de mucha madurez. También tiene una gran implicación de amor por el prójimo, de bondad, de autoestima y de fe.
I deeply admire those couples who make the decision to adopt and give a family to a child who perhaps does not know his real parents and has less idea of ​​what family and love are. I believe that adoption is an act of courage, courage and a lot of maturity. It also has a great implication of love for neighbor, kindness, self-esteem and faith.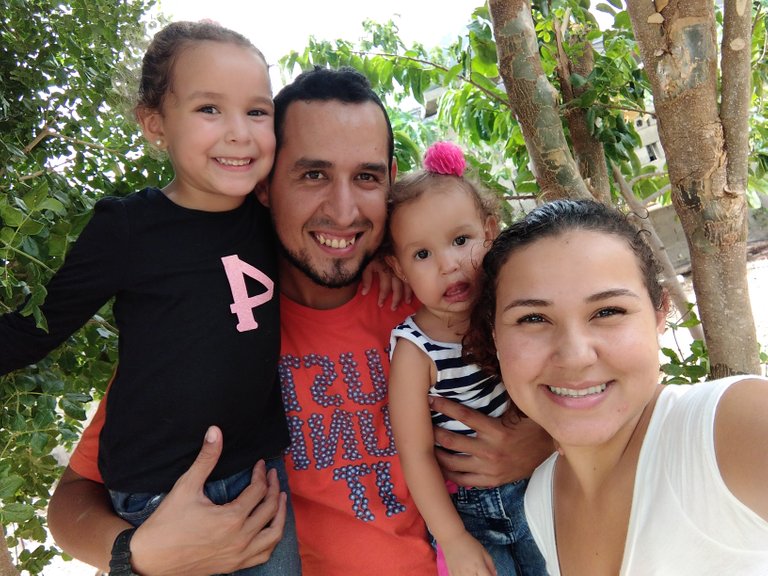 ---
Incluir a tu familia a un niño a través de la adopción es una decisión difícil, debe serlo porque esto conlleva y desencadena un montón de situaciones nuevas. A pesar de que la adopción legal es un proceso lento, difícil y costoso, conozco a muchas personas que tienen una linda familia a través de esta modalidad. Y les puedo comentar que tengo un par de vecinas (hermanas) que son muy diferentes entre si pero yo decía, quizás cada una se parece a sus papás, pero no fue hasta hace poco que una de ellas me contó que es adoptada. Resulta que sus padres cuando se casaron no podían concebir por problemas de salud, después de dos años de tratamiento se enteraron que en el Estado Mérida había una señora dando a su hija (aun en el vientre) en adopción y fue como ellos la adoptaron. El proceso lo desconoce, pero cuando regresaron a casa con su bebé de apenas dos semanas de nacida, su madre quedó embarazada. Entonces, gracias a Dios, después de adoptar, recibieron la bendición de su primogénita. Ellas dos se han criado como hermanas y ella me dijo que es y ha sido una persona muy feliz, y no ha sentido la necesidad de saber mas sobre sus padres biológicos.
Including a child in your family through adoption is a difficult decision, it must be because this leads to and unleashes a lot of new situations. Despite the fact that legal adoption is a slow, difficult and expensive process, I know many people who have a nice family through this modality. And I can tell you that I have a couple of neighbors (sisters) who are very different from each other, but I was saying, maybe each one looks like their parents, but it wasn't until recently that one of them told me that she is adopted. It turns out that her parents when they got married could not conceive due to health problems, after two years of treatment they found out that in the State of Mérida there was a woman giving her daughter (still in the womb) for adoption and that was how they adopted her. The process is unknown, but when they returned home with their baby, just two weeks old, his mother became pregnant. So, thank God, after adopting, they received the blessing of their firstborn. The two of them have grown up as sisters and she told me that she is and has been a very happy person, and has not felt the need to know more about her biological parents.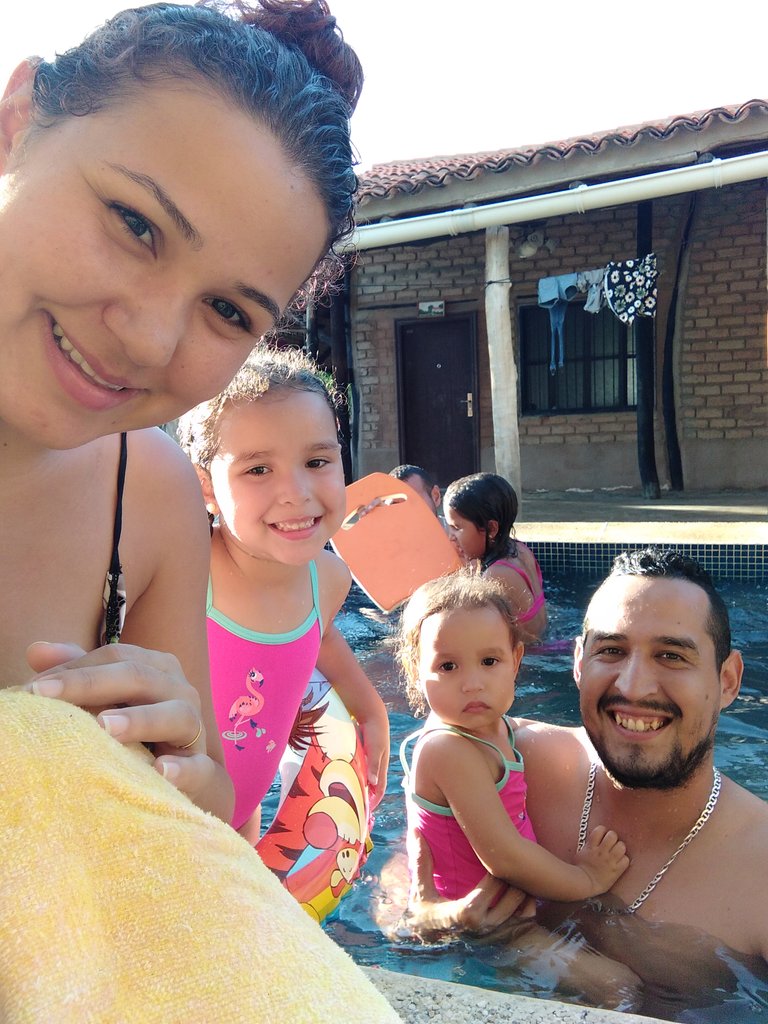 ---
Como madre ésta historia me hizo reflexionar un poco, de verdad puedes no querer a un hijo de tu propio vientre? Podría yo dar en adopción a uno de mis hijos? Podría yo adoptar a otro niño? Y sinceramente creo que no estoy lista ni preparada para responder ninguna de esas preguntas. Lo único que sí puedo asegurar es que la adopción me parece una opción para ser padres cargada de amor, donde se demuestra la felicidad que nace al acoger a un niño y hacerlo parte de la familia, llenándolo de amor, dándole mas felicidad a tu hogar con la presencia de un nuevo integrante.
As a mother this story made me reflect a bit, can you really not love a child of your own womb? Could I put one of my children up for adoption? Could I adopt another child? And I honestly believe that I am not ready or prepared to answer any of those questions. The only thing I can assure you is that adoption seems to me an option to be parents loaded with love, where the happiness that is born when welcoming a child and making him part of the family is demonstrated, filling him with love, giving more happiness to your home with the presence of a new member.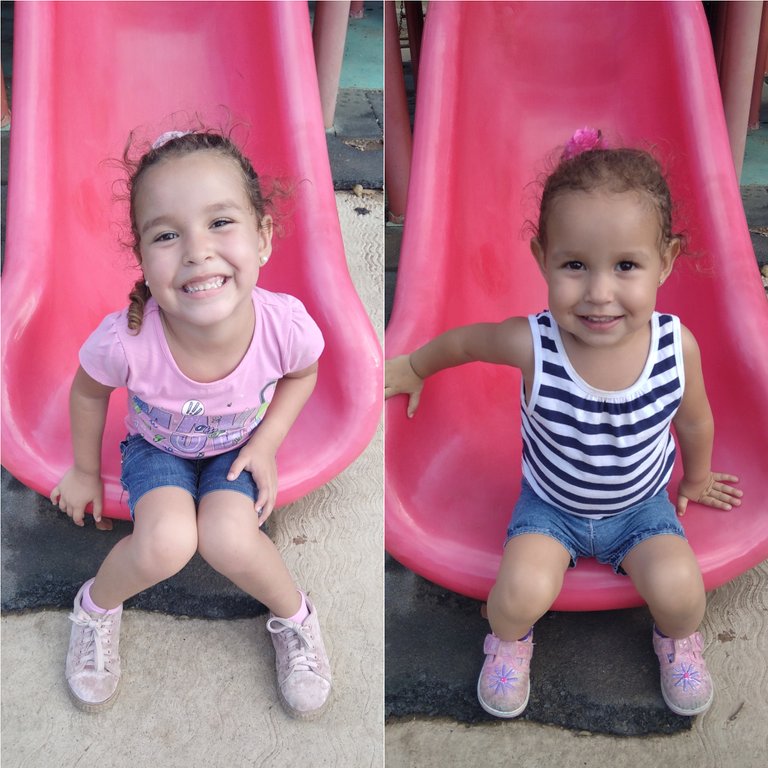 Yo agradezco la bendición y la fortuna de ser madre de dos niñas hermosas y de estar sana para poder tener a mi anhelado tercer hijo varón. Y si Dios no me permite tenerlo de manera natural, pues quizás la opción de la adopción se haga realidad. Solo el tiempo lo puede decir.
I am grateful for the blessing and fortune of being the mother of two beautiful girls and being healthy so that I can have my longed-for third son. And if God does not allow me to have it naturally, then perhaps the option of adoption will come true. Only time can tell.
---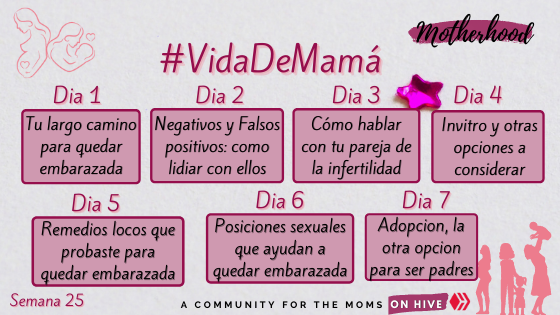 Un día más de esta
#semana25
queridas mamis, un gusto estar aquí con ustedes y formar parte de esta comunidad. Nos leemos en la próxima.
One more day of this
#25week
dear moms, a pleasure to be here with you and to be part of this community. We will read each other in the next one.