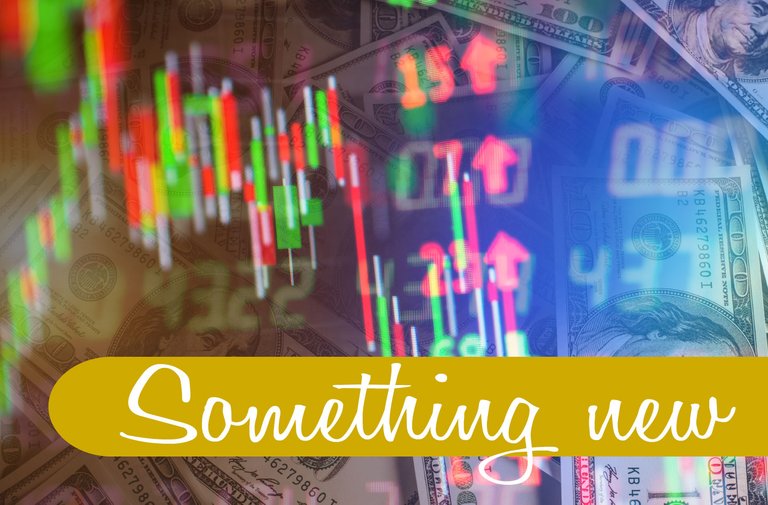 Foto de Vintage creado por jcomp - www.freepik.es


Blogging Challenge - Part 03 - Day 18
When was the last time you tried something new?
I have to admit that this one was very complicated for me, because in this pandemic there are not many options to do things ¨nuevas¨ but I did find, and it's a very interesting one.
But since it's my post, and I do what I want, I'm going to tell you the whole story. It turns out, and it happens... that I entered Hive here without knowing absolutely nothing about cryptomonies, finances, codes, or anything like that... I really don't know much yet, but being around here has given me an appetite to learn more about these things.
Therefore, I encouraged myself to do a course of Trading and Criptocurrency via zoom thanks to the Blockchain Academy Chile, and this is too new for me, I have been learning a lot, and soon you will see me playing a little with BTC, ETH and HIVE (laughs) let's see how it goes.
I STILL have almost no practice, because it's super new, but I'll tell you about it later.
And now, you tell me when was the last time you tried something new? This is all for now. Thank you very much for joining me in this little corner of tripode, i hope you have a wonderful day, i hope to see you again soon... and remember, good vibes always.

Blogging Challenge - Part 03 - Day 18
¿Cuándo fue la última vez que probaste algo nuevo?
Tengo que admitir que esta fué bien complicada para mí, porque en esta pandemia no hay muchas opciones para hacer cosas ¨nuevas¨ pero si encontré, y es una muy interesante.
Pero como es mi post, y hago lo que quiera, te voy a contar la historia completa. Resulta, y acontece... que yo entré aquí a Hive sin saber absolutamente nada sobre Criptomonedas, finanzas, códigos, ni nada por el estilo... realmente todavía no sé mucho, pero andar por aquí me ha abierto el apetito de aprender más sobre estas cosas.
Por lo tanto, me animé a hacer un curso de Trading y Criptomonedas vía zoom gracias a la academia de Blockchain Academy Chile, y esto es demasiado nuevo para mí, he estado aprendiendo muchísimo, y pronto me verán jugando un poco con BTC, ETH y HIVE (se ríe) vamos a ver como me vá.
TODAVIA no tengo casi nada de práctica, porque es super nuevo, pero luego les cuento que tal.
Y ahora, cuéntame tú ¿Cuándo fue la última vez que probaste algo nuevo?. Esto es todo por ahora. Muchas gracias por acompañarme en este pequeño rincón de tripode, espero que pases un maravilloso día, ojalá te vuelva a ver pronto... y recuerda, buenas vibras siempre.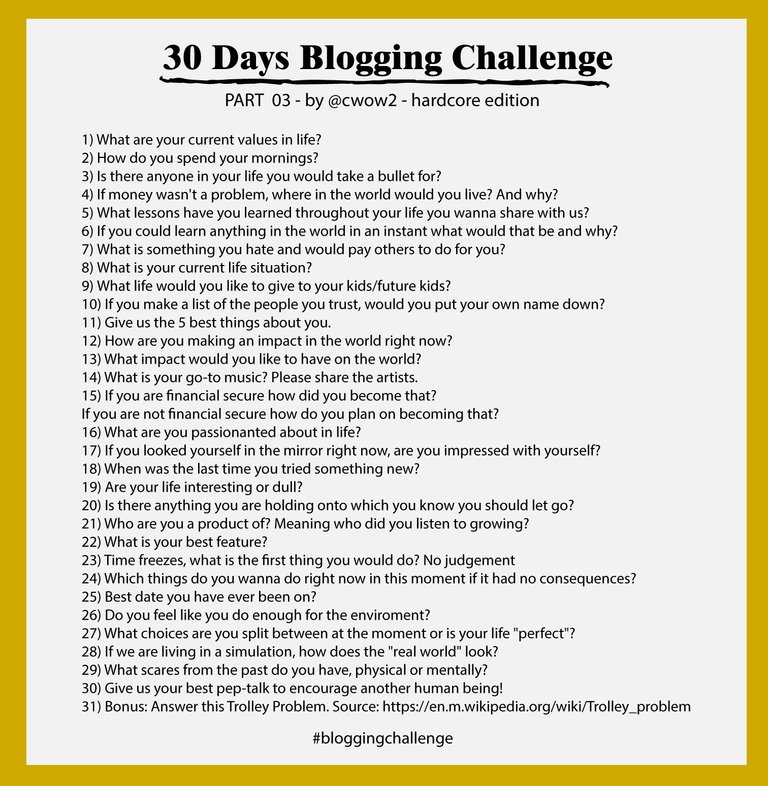 Click on the banner to get redirect to the SMILE server.

Click on the banner to get redirect to the community.





---
--> Check out our products here <--
---

---
All the illustrations are created by me with Adobe Illustrator.